MCAT Kinza Jamali (Karachi)
The website is trustworthy and the payment is reliable ...
Very impreesed and satisfied by this online preparation website...very convenient source to study...
NUMETEA Tauseef (Karachi)
An excellent experience with a very helpful guide who helped me select the correct course and then gave a repeater scholarship! Highly recommend this course...
NUST Abubakar Tandiliyawala
Top grade is a perfect website for any entry test preparation .It helps me a lot to prepare my NET .video lectures practice mcqs for test prepare me very much for my entry test....
Top grade is the best platform for all students. It has rich mcqs bank which are according to Uhs standard. The quality of video lectures is also good. It really helps me a lot to study with top grade...
F.Sc Part-I Prep (Pre Medical) Pricing
This course is designed for the preparation of F.Sc Part-I Prep - Pre Medical (Punjab, AJK & Balochistan) - All Boards of Intermediate & Secondary Education (BISE)
YOU WILL GET
Complete Exam Prep Solution at Home Including Evaluation, Practice and Preparation
Topic Wise Video Lectures of all subjects that will help you build concepts and get higher scores
Topic Wise Fast Revision Notes of all subjects
Adaptive and Interactive Tests through our Question Bank will develop your critical thinking abilities. Explanations of questions will help you correct mistakes, strengthen core concepts and master each topic.
Full-Length Practice Exams will help you anticipate problems which you might face while taking the real exam and prepare for those problems
Intelligent Reports based on your progress will help you identify strengths & areas for improvement
Online Notes Management System will allow you to take notes while preparing any topic. You will be able to find your notes of any topic quickly, whenever required
Phone consultation with an experienced success coach
Latest News & Events related to you
Packages Available
Free Package Limited Access
Rs 0  
Monthly Package 31 days access
Rs 65/ Day
Rs 2,000  
Till 2020 Exam 240 days access
Rs 1500 / Month
Rs 12,000  
Looking for Institutional Pricing?
We offer bulk pricing/discount for purchases made directly by a school or
program, typically for the entire class.
TopGrade.pk is what F.Sc Part-I Prep (Pre Medical) should be
Online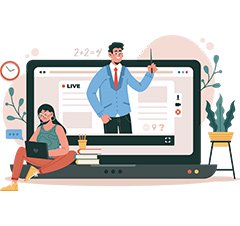 Study anytime, anywhere.
Adaptability to life style & Learning style.
Personalized learning experience.
Convenient & highly effective.
Fully supported on pc, mac, android, and ios.
Beneficial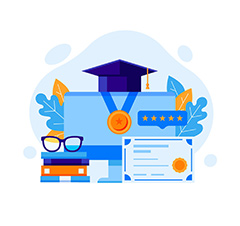 Best utilization of time.
Cover all subjects from all angles with the help of video lectures, fast revision notes, question bank and full length practice exams.
Adapt according to life style and learning style of each student.
Value for money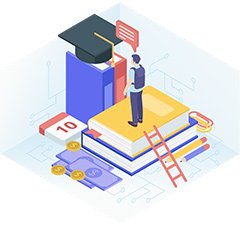 Unbeatable Price: Tremendous facilities at affordable cost.
Well worth the money spent
Offers lot of savings because there are no additional costs of transportation and accommodation etc. involved.
Achieve Top Grades
246
Video Lectures
222
Fast Revision Notes
2142
MCQs
5
Full Length Practice Exams
Our F.Sc Part-I Prep (Pre Medical) Services Compared To Others
| Features | | Conventional Academies |
| --- | --- | --- |
| price | Strarting From PKR 1000/month | Starting From PKR 10000/month |
| adaptability to life style | | |
| adaptability to learning style | | |
| accessibility to learning content anytime,anywhere | | |
| re-usability of content | | |
| wastage of time in traveling, waiting etc | | |
| pace/speed | Very Fast | Slow |
| comfort level/convenience | Excellent | Good |
| effectiveness | Reliable Very Easy To Measure | Highly Variable Not Easy To Measure |
| scholarships | | |
| monitoring progress | | |
| Features | | Conventional Academies |
| --- | --- | --- |
| DURATION | APPROXIMATELY 250 HOURS | APPROXIMATELY 80 HOURS |
| STUDENTS SATISFACTION WITH TEACHING QUALITY OF ALL SUBJECTS | | |
| FACILITY TO PAUSE/ALTER SPEED/LISTEN AGAIN | | |
| MONITORING PROGRESS | | |
| Features | | Conventional Academies |
| --- | --- | --- |
| AVAILABILITY | | |
| TABLES/FLOW SHEETS/BULLET POINTS | | |
| COLOURED PHOTOGRAPHS & ANIMATIONS FOR BETTER UNDERSTANDING | | |
| COST | FREE | APPROXIMATELY 2000 |
| Features | | Conventional Academies |
| --- | --- | --- |
| Number of Questions | Very high | Low |
| Test creation according to student needs | | |
| Automatic marking of each test | | |
| Facility to view explanation of each question side by side | | |
| Facility to review all previous tests taken by the student | | |
| Access to topic wise past questions with explanations | | |
| Performance feedback to each student after each test | | |
| Facility to take break during test | | |
| Features | | Conventional Academies |
| --- | --- | --- |
| Number of tests | Many | Few |
| Test creation according to real exam pattern | | |
| Automatic marking of each test | | |
| Prediction of score in final exam | | |
| Facility to review all previous tests taken by the student | | |
| All tests standardized keeping in view previous exam trends | | |
| Monitoring progress and giving Performance feedback to each student after test | | |
| Facility to take break during test | | |
| Features | | Conventional Academies |
| --- | --- | --- |
| Personalized Study Plan (Powered by AI Tutor) | | |
| Video Lectures | | |
| Fast Revision Notes | | |
| Question Bank | | |
| Full Length Practice Exams | | |
| Intelligent Analytics | | |
| Skill enhancement videos | | |
| Personalized notes | | |
| Discussion Forum | | |
Our Course Contents Include
F.SC 1st Year Online Preparation, Study at Home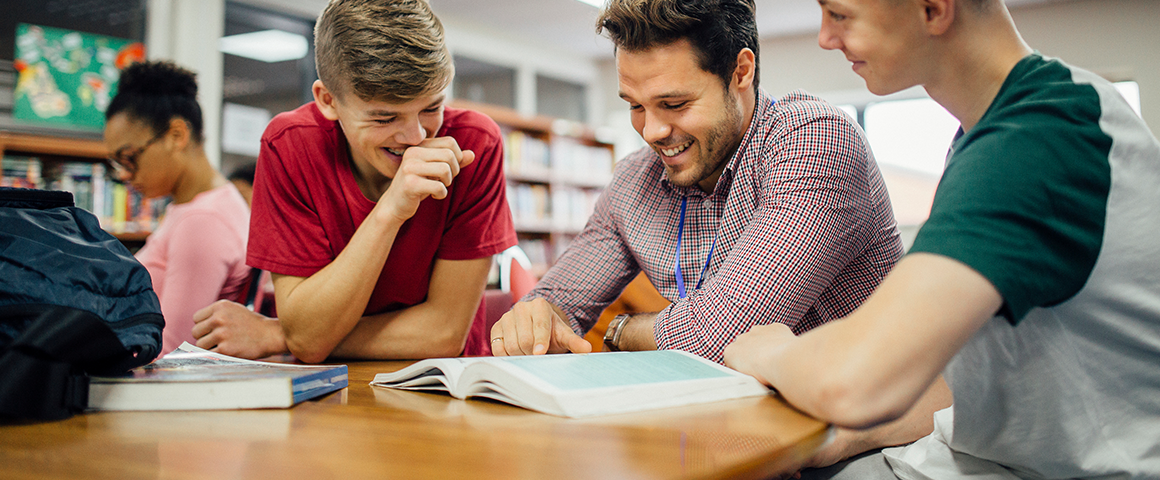 Most of students get afraid of the course name, i.e. F.Sc, but this name is just as easy to comprehend as the arrangement of studies in it. F.Sc encompasses Mathematics and Biology as optional subjects along with Physics and Chemistry. That being the case, if a student has greater interest in Maths, he/she must go for F.Sc Pre-Engineering and if someone likes to study medicine in future, then he can choose F.Sc Pre-Medical. On the off chance the students don't get proper guidance then it means that two years of constant pressure.
Topgrade.pk for Preparation of F.Sc Part-1 Punjab
Topgrade.pk proves to be a magic bullet that can minimize and even completely shake off all your pressure. It enables you to study anywhere and anytime you feel comfortable. All the Biology and Mathematics problems are explained by various possible ways in the video lectures. You are just required to watch them with concentration and gradually all your concepts get developed. Same is the case with all other subjects. For your complete preparation of exams, all the past paper questions are also included in the Question Bank portion. Full-length practice exams empower you to attempt the final exams confidently.
Students need to cover all subjects side by side rather than choosing a single subject that can cause boredom. Being a medical or engineering student, you need to get highest marks as there's a lot of competition ahead in MDCAT, ECAT or any other medical and engineering field related entry test.
Eligibility Criteria
Students who want to get admission in F.Sc must have passed Matriculation in any subjects with at least 33% marks.
Equivalence Certificate is required if a student has foreign qualification such as O-levels OR American 10th grade.
The candidates must possess domicile of any district of Punjab or Federal Capital Area (Islamabad), Azad Jammu and Kashmir and Gilgit Baltistan.
Books
The Punjab Text Books syllabus for F.Sc Part-I (Punjab) can be seen at the following link:
https://pctb.punjab.gov.pk/download books
Exam Format
There are 6 subjects in F.Sc (Part-1) and the total marks are 520 in case of Pre-Engineering and in Pre-Medical Part-1 the total marks are 505. There is no negative marking if any question attempted wrong or remain un-attempted.
Following is detailed subject-wise Structure/Format of the exams subject
| | | |
| --- | --- | --- |
| Subjects | Marks | Time Allowed |
| Physics | 85 | 2 Hours 40 Minutes |
| Chemistry | 85 | 2 Hours 40 Minutes |
| Mathematics Or Biology | 100 or 85 | 3 Hours or 2 Hours 40 Minutes |
| English | 100 | 3 Hours |
| Urdu | 100 | 3 Hours |
| Islamic Studies | 50 | 2 Hours |
| Total | 520/505 | 16 Hours 20 Minutes or 16 Hours |
Subject-wise Paper Pattern
PHYSICS PART-1
11TH PHYSICS – PAPER FORMAT

Section

MCQs

SAQs

LAQs

Marks

Importance

Q No.

1 (17 MCQs)

2,3,4 (22 SAQs)

5,6,7,8,9 (5 LAQs)

--

--

Max. Marks

1 mark for each MCQ

2 marks for each SAQ

8 marks for each LAQ

--

--

Choice

Attempt All

Attempt 22 out of 33

Attempt 3 out of 5

--

--

Chapter 1

1x1=1

4x2=8 (Question # 2)

___

9

Low Yield

Chapter 2

1x1=1

3x2=6 (Question # 2)

1x5=5 (Question # 5a)

12

High Yield

Chapter 3

2x1=2

4x2=8 (Question # 2)

1x3=3 (Question # 5b)

13

High Yield

Chapter 4

1x1=1

3x2=6 (Question # 3)

1x5=5 (Question # 6a)

12

High Yield

Chapter 5

3x1=3

3x2=6 (Question # 3)

1x3=3 (Question # 6b)

12

High Yield

Chapter 6

1x1=1

1x2=2 (Question # 2)

1x5=5 (Question # 7a)

8

Low Yield

Chapter 7

1x1=1

3x2=6 (Question # 3)

1x3=3 (Question # 8a)

10

Medium Yield

Chapter 8

3x1=3

3x2=6 (Question # 3)

1x5=5 (Question # 8b)

14

High Yield

Chapter 9

1x1=1

3x2=6 (Question # 4)

1x3=3 (Question # 9a)

10

Medium Yield

Chapter 10

1x1=1

2x2=4 (Question # 4)

1x5=5 (Question # 9b)

10

Medium Yield

Chapter 11

2x1=2

4x2=8 (Question # 4)

1x3=3 (Question # 7b)

13

High Yield

Sum of Marks

17

44 (66)

24 (40)

85 (123)

--

Time Allowed for Objective

25 Minutes

Time Allowed for Subjective

2:15 Hours
CHEMISTRY PART-1
11TH CHEMISTRY – PAPER FORMAT

Section

MCQs

SAQs

LAQs

Marks

Importance

Q No.

1 (17 MCQs)

2,3,4 (33 SAQs)

5,6,7,8,9 (5 LAQs)

--

--

Max. Marks

1 mark for each MCQ

2 marks for each SAQ

8 marks for each LAQ

--

--

Choice

Attempt All

Attempt 22 out of 33

Attempt 3 out of 5

--

--

Chapter 1

2x1=2

3x2=6 (Question # 2)

1x4=4 (Question # 5b)

12

High Yield

Chapter 2

1x1=1

3x2=6 (Question # 2)

___

7

Low Yield

Chapter 3

2x1=2

3x2=6 (Question # 2)

1x4=4 (Question # 6a)

12

High Yield

Chapter 4

2x1=2

4x2=8 (Question # 3)

1x4=4 (Question # 5a)

14

High Yield

Chapter 5

2x1=2

4x2=8 (Question # 3)

1x4=4 (Question # 6b)

14

High Yield

Chapter 6

2x1=2

4x2=8 (Question # 4)

1x4=4 (Question # 7a)

14

High Yield

Chapter 7

1x1=1

2x2=4 (Question # 7)

1x4=4 (Question # 7b)

9

Medium Yield

Chapter 8

2x1=2

3x2=6 (Question # 2)

1x4=4 (Question # 8b)

12

High Yield

Chapter 9

1x1=1

2x2=4 (Question # 3)

1x4=4 (Question # 9a)

9

Medium Yield

Chapter 10

1x1=1

2x2=4 (Question # 3)

1x4=4 (Question # 8a)

9

Medium Yield

Chapter 11

1x1=1

3x2=6 (Question # 4)

1x4=4 (Question # 9b)

11

High Yield

Sum of Marks

17

44 (66)

24 (40)

85 (123)

Time Allowed for Objective

25 Minutes

Time Allowed for Subjective

2:15 Hours
MATHEMATICS PART-1
11TH MATHEMATICS – PAPER FORMAT

Section

MCQs

SAQs

LAQs

Marks

Importance

Q No.

1 (20 MCQs)

2,3,4 (37 SAQs)

5,6,7,8,9 (5 LAQs)

--

--

Max. Marks

1 mark for each MCQ

2 marks for each SAQ

10 marks for each LAQ

--

--

Choice

Attempt All

Attempt 25 out of 37

Attempt 3 out of 5

--

--

Chapter 1

1x1=1

2x2=4 (Question # 2)

--

5

Low Yield

Chapter 2

2x1=2

4x2=8 (Question # 2)

1x5=5 (Question # 5a)

15

Low Yield

Chapter 3

2x1=2

3x2=6 (Question # 2)

1x5=5 (Question # 5b)

13

High Yield

Chapter 4

2x1=2

3x2=6 (Question # 2)

1x5=5 )Question # 6a)

13

Medium Yield

Chapter 5

1x1=1

1x2=2 (Question # 3)

1x5=5 (Question # 6b)

8

Medium Yield

Chapter 6

2x1=2

4x2=8 (Question # 3)

1x5=5 (Question # 7a)

15

High Yield

Chapter 7

2x1=2

4x2=8 (Question # 3)

--

10

High Yield

Chapter 8

2x1=2

3x2=6 (Question # 3)

1x5=5 (Question # 7b)

13

High Yield

Chapter 9

1x1=1

3x2=6 (Question # 4)

1x5=5 (Question # 8a)

12

Medium Yield

Chapter 10

1x1=1

4x2=8 (Question # 4)

1x5=5 (Question # 8b)

14

High Yield

Chapter 11

1x1=1

1x2=2 (Question # 4)

--

3

Low Yield

Chapter 12

1x1=1

2x2=4 (Question # 4)

1x5=5 (Question # 9a)

10

High Yield

Chapter 13

1x1=1

1x2=2 (Question # 4)

1x5=5 (Question # 9b)

8

Medium Yield

Chapter 14

1x1=1

2x2=4 (Question # 4)

--

5

Low Yield

Sum of Marks

20

50 (74)

30 (50)

100 (144)

Time Allowed for Objective

30 Minutes

Time Allowed for Subjective

2:30 Hours
BIOLOGY PART-1
11TH BIOLOGY – PAPER FORMAT

Section

MCQs

SAQs

LAQs

Marks

Importance

Q No.

1 (17 MCQs)

2,3,4 (33 SAQs)

5,6,7,8,9 (5 LAQ)

--

--

Max. Marks

1 mark for each MCQ

2 marks for each SAQ

8 marks for each LAQ

--

--

Choice

Attempt All

Attempt 22 out of 33

Attempt 3 out of 5

--

--

Chapter 1

1x1=1

2x2=4 (Question # 3)

1x4=4 (Question # 5a)

9

Medium Yield

Chapter2

1x1=1

1x2=2 (Question # 2)

1x4=4 (Question # 6a)

7

Low Yield

Chapter 3

1x1=1

3x3=9 (Question # 2)

7

Low Yield

Chapter 4

1x1=1

2x2=4 (Question # 3)

1x4=4 (Question # 7a)

9

Medium Yield

Chapter 5

1x1=1

1x2=2 (Question # 4)

1x4=4 (Question # 8a)

7

Low Yield

Chapter 6

1x1=1

1x2=2 (Question # 4)

1x4=4 (Question # 9a)

7

Low Yield

Chapter 7

1x1=1

4x2=8 (Question # 3)

___

9

Medium Yield

Chapter 8

1x1=1

2x2=4 (Question # 2)

1x4=4 (Question # 9b)

9

Medium Yield

Chapter 9

1x1=1

2x2=4 (Question # 3)

1x4=4 (Question # 8b)

9

Medium Yield

Chapter 10

2x1=2

4x2=8 (Question # 2)

___

10

High Yield

Chapter 11

2x1=2

2x2=4 (Question # 2)

1x4=4 (Question # 7b)

10

High Yield

Chapter 12

1x1=1

3x2=6 (Question # 4)

1x4=4 (Question # 6b)

11

High Yield

Chapter 13

1x1=1

4x2=8 (Question # 4)

___

9

Medium Yield

Chapter 14

2x1=2

2x2=4 (Question # 3)

1x4=4 (Question # 5b)

10

High Yield

Sum of Marks

17

44 (66)

24 (40)

85 (123)

Time Allowed for Objective

25 Minutes

Time Allowed for Subjective

2:15 Hours
ENGLISH PART-1
11TH ENGLISH – PAPER FORMAT

Q#

Description of Question

Section

Choice

Marks

Importance

1 (A)

Objective

Synonyms

Short stories + Plays + Poem

Attempt All

1x10=10

High Yield

(B)

Tick the right answer

Short stories + Plays

1x5=5

High Yield

(C)

Tick the correct form of verb in the sentences

Grammar

1x5=5

Medium Yield

2

Short Answer Question

Book 1

Attempt 6 out of 9

6x2=12

High Yield

3

Short Answer Question

Book 3 (One Act Play)

Attempt 5 out of 8

5x2=10

High Yield

4

Short Answer Question

Book 3 (Poem)

Attempt 4 out of 6

4x2=8

High Yield

5

Letter/ Application

Grammar

Attempt one of them

1x10=10

High Yield

6

Story Writing

Grammar

Attempt 1 out of 2

1x10=10

High Yield

7

7a

Stanza with reference to the context

Book 3 (Poem)

Attempt All

1x5=5

Medium Yield

7b

Punctuation

Book 1

Attempt All

1x5=5

Medium Yield

7c

Pair of Words

Grammar

Attempt 5 out of 7

5x1=5

Medium Yield

8

Translate the paragraph into Urdu

Grammar

Attempt All

1x15=15

Medium Yield

Total Marks

--

125

100

--

Time Allowed for Objective

30 Minutes

Time Allowed for Subjective

2:30 Hours
ISLAMIC STUDIES PART-1
11TH ISLAMIC STUDIES – PAPER FORMAT

Q #

Description of Question

Section

Choice

Marks

Importance

1

Objective (MCQ's)

Lessons

Attempt All

10x1=10

Low Yield

2

Short Answer Questions

Lessons

Attempt 6 out of 9

6x2=12

High Yield

3

Short Answer Questions

Lessons

Attempt 6 out of 9

6x2=12

High Yield

4

Long Answer Questions

Lessons

Attempt 2 out of 3

2x8=16

Medium Yield

Total Marks

--

70

50

Time Allowed for Objective

15 Minutes

Time Allowed for Subjective

1:45 Hours
URDU PART-1
اردو - 11th

اہمیت

نمبر

ممکنہ جوابات

حصہ

سوال کی نوعیت

سوال نمبر

اھم

1x20=20

تمام حل کریں

اسباق:05

کثیر الانتخابی سوالات

1

تشبیہ، استعارہ، تلمیح:05

مطلع، مقطع، قافیہ، ردیف:05

تذکیروتانیث:05

کم اھم

1x10=10

تمام حل کریں

نظم

اشعار کی تشریح

2

کم اھم

1x10=10

تمام حل کریں

غزل

اشعار کی تشریح

3

انتھائی اھم

1x15=15

2 میں سے 1 حل کریں

اسباق

اقتباس کی تشریح

4

انتھائی اھم

1x10=10

2 میں سے 1 حل کریں

اسباق

خلاصہ

5

کم اھم

1x5=5

تمام حل کریں

نظم

خلاصہ

6

انتھائی اھم

1x10=10

دونوں میں سے ایک آۓ گا

گرامر

درخواست رسید اور

7

انتھائی اھم

1x10=10

3 میں سے2 آئے گا اور 1 حل کریں

گرامر

مکالمہ/روداد/روزنامچہ

8

انتھائی اھم

1x10=10

تمام حل کریں

گرامر

تلخیص

9

100

ٹوٹل نمبر

2:30 گھنٹے

وقت (حصہ انشائیہ)

30 منٹ

وقت (حصہ معروضی)