ECAT Preparation Online (For Admission In Engineering Universities Of Sindh)
Join us to be Next...
Students Love TopGrade.pk
Check out some of the verified reviews to find out why
Topgrade is completely online academy platform which is advantageous to students in many ways as it is easy to use, guidelines are providing on every step to use the app/website, as it is online time ...
Mne trial use kia phir mujhy ye academy achie lagi to mne sir se bt ki academy bhut achi hai trust karsakte hain mne fees submit karwayi or koi scam nh how thanks ?...
IT IS THE BEST WAY FOR PREPARATION.IT IS AFFORDABLE AND IN REACH FOR STUDENTS....
Best way to prepare for enty test best study material keep it up...
Yes it's really good website to prepare for entry test...
385
Video Lectures
398
Fast Revision Notes
28126
MCQs
5
Full Length Practice Exams
Our Course Contents Include
Looking for Institutional Pricing?
We offer bulk pricing/discount for purchases made directly by a school or
program, typically for the entire class.
TopGrade.pk is what ECAT/NED (Sindh) should be
Online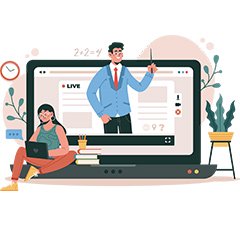 Study anytime, anywhere.
Adaptability to life style & Learning style.
Personalized learning experience.
Convenient & highly effective.
Fully supported on pc, mac, android, and ios.
Beneficial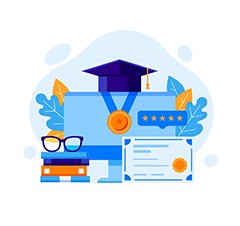 Best utilization of time.
Cover all subjects from all angles with the help of video lectures, fast revision notes, question bank and full length practice exams.
Adapt according to life style and learning style of each student.
Value for money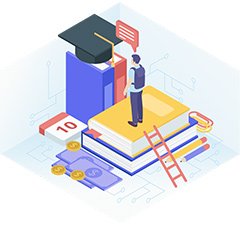 Unbeatable Price: Tremendous facilities at affordable cost.
Well worth the money spent
Offers lot of savings because there are no additional costs of transportation and accommodation etc. involved.
Achieve Top Grades
Our ECAT/NED (Sindh) Services Compared To Others
| Features | | Conventional Academies |
| --- | --- | --- |
| price | Strarting From PKR 3000/month | Starting From PKR 10000/month |
| adaptability to life style | | |
| adaptability to learning style | | |
| accessibility to learning content anytime,anywhere | | |
| re-usability of content | | |
| wastage of time in traveling, waiting etc | | |
| pace/speed | Very Fast | Slow |
| comfort level/convenience | Excellent | Good |
| effectiveness | Reliable Very Easy To Measure | Highly Variable Not Easy To Measure |
| scholarships | | |
| monitoring progress | | |
| Features | | Conventional Academies |
| --- | --- | --- |
| DURATION | APPROXIMATELY 250 HOURS | APPROXIMATELY 80 HOURS |
| STUDENTS SATISFACTION WITH TEACHING QUALITY OF ALL SUBJECTS | | |
| FACILITY TO PAUSE/ALTER SPEED/LISTEN AGAIN | | |
| MONITORING PROGRESS | | |
| Features | | Conventional Academies |
| --- | --- | --- |
| AVAILABILITY | | |
| TABLES/FLOW SHEETS/BULLET POINTS | | |
| COLOURED PHOTOGRAPHS & ANIMATIONS FOR BETTER UNDERSTANDING | | |
| COST | FREE | APPROXIMATELY 2000 |
| Features | | Conventional Academies |
| --- | --- | --- |
| Number of Questions | Very high | Low |
| Test creation according to student needs | | |
| Automatic marking of each test | | |
| Facility to view explanation of each question side by side | | |
| Facility to review all previous tests taken by the student | | |
| Access to topic wise past questions with explanations | | |
| Performance feedback to each student after each test | | |
| Facility to take break during test | | |
| Features | | Conventional Academies |
| --- | --- | --- |
| Number of tests | Many | Few |
| Test creation according to real exam pattern | | |
| Automatic marking of each test | | |
| Prediction of score in final exam | | |
| Facility to review all previous tests taken by the student | | |
| All tests standardized keeping in view previous exam trends | | |
| Monitoring progress and giving Performance feedback to each student after test | | |
| Facility to take break during test | | |
| Features | | Conventional Academies |
| --- | --- | --- |
| Personalized Study Plan (Powered by AI Tutor) | | |
| Video Lectures | | |
| Fast Revision Notes | | |
| Question Bank | | |
| Full Length Practice Exams | | |
| Intelligent Analytics | | |
| Skill enhancement videos | | |
| Personalized notes | | |
| Discussion Forum | | |
ECAT Sindh Preparation 2023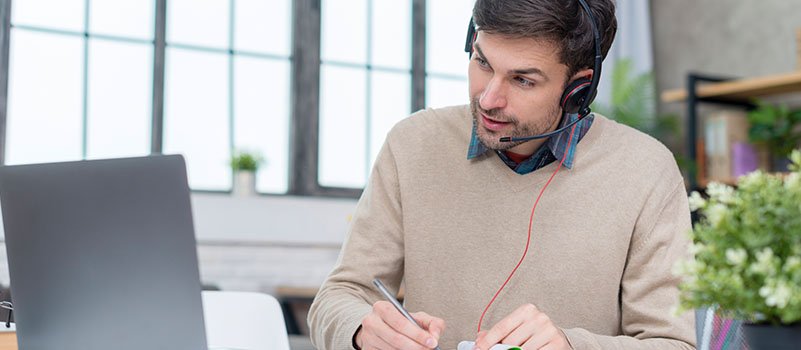 TopGrade.pk is an online platform that helps students from all across Pakistan prepare for entrance exams like ECAT, NMDCAT, NTS, GAT, SAT, NAT, HAT, and various others. Apart from these, we also teach F.Sc. and ICS students. We have helped hundreds of students each year to get admission to the university of their dreams. We take pride in our national reputation of creating winners. So, if you are a student who finished intermediate recently and now wants to enroll in an academy to prepare for an entrance exam of any sort, that too from the comfort of your own home, then we are your best shot.
Every year, thousands of students from Sindh take Engineering College Admission tests (ECAT), but only a few of them pass the test as there is very high competition among students. If you want to be among those top achievers, then you are just one click away. Join our platform to get complete preparation courses. Also, make sure you stick till the end to get acquainted with everything you need to know to ace this test. In the end, we will be revealing some tips that will help you become a pro at solving not just ECAT, but all entrance tests.
1. Introduction to ECAT Sindh
ECAT is a pre-requisite test that you need to take and pass before getting admission to most engineering universities in Pakistan. This initiative was first started by the university of engineering and technology (UET) and it was first made mandatory by Mian Muhammad Shahbaz Shareef, who was the chief minister of Pakistan, due to popular cheating allegations and obvious biasness of the HSSC board. To rely on HSSC is entirely unfair as many students are unable to exhibit their true potential in these exams. The real analytical and critical thinking skills of students are gauged in this test.
Both government and private sectors accept this test. The main purpose of this test is to judge the abilities and knowledge required to become an engineer. Our ECAT preparation pack is designed keeping in mind the requirements of the test.
2. Why is it important to take ECAT?
You are probably wondering if it is even worth it to give ECAT a try. YES! It definitely is. You cannot know anything for certain unless you try it. Besides with the right effort and guidance, it is not that hard to achieve this milestone. If you are planning to become an engineer in the future, then you should certainly apply for this test.
3. Engineering institutes in Sindh:
After Punjab, Sindh is the second-best province in terms of the number of educational institutes, particularly engineering institutes. Hyderabad and Karachi are the two major cities of Sindh in which the majority of students go for higher education. Karachi is home to so many engineering universities with a history of excellence such as Jamia Karachi, which has a national reputation. Currently, NED University of Engineering and Technology and Dawood University of Engineering & Technology Karachi are two public sectors operating in this field.
Unlike before, when most people chose to come to Punjab for higher education, students are preferring to stay in Sindh as the quality of education is gradually improving in that area. But if you are a student from Punjab, you probably need a domicile from Sindh to continue your education over there.
There are a number of universities in Sindh that offer engineering degrees like BS, B.Sc., and BE. Some of them are private and some are public, but most of these require an entrance exam like ECAT. We made a complete list of HEC approved universities that offer engineering courses in Sindh for you, to help you with the selection of institutes:
I. Bahria University
II. Dawood College of Engineering and Technology
III. Shaheed Zulfikar Ali Bhutto Institute of Science and Technology
IV. NED University of Engineering and technology
V. Hamdard University
VI. Isra University
VII. University of Karachi
VIII. Baqai Medical College
IX. Sindh Agriculture University
4. How to prepare for Engineering Colleges' Admission Test (ECAT)?
The entrance exam for all the engineering universities is almost the same all over Pakistan. So, it does not matter if you are planning to move to Punjab to pursue engineering or stay in Sindh, you are mandated to take the engineering entry test. There are various resources that you can follow to prepare but we recommend you give our ECAT preparation course a try. Unlike other platforms, we give you free trials so you can make up your mind before actually investing in it.
5. What is the eligibility Criterion for ECAT Sindh 2023?
There is no restriction to appearing in the ECAT exam, but appearing alone does not mean that you are eligible to apply to the Engineering and technology institutes of Pakistan. There are certain criteria that should be fulfilled for you to apply. The students who did their intermediate ( F.Sc, I.Com, and ICS) in the following combinations can apply.
I. Chemistry, Mathematics, Physics, and English
II. Math, computer sciences, physics, and English
III. Physics, English, Math, and Statistics
Students who did pre-medical; however, are not eligible to apply. If they want to, they should take a one-year equivalent math exam.
Students who opted for DAE must choose between the given combinations:
I. Chemistry, English, Physics, and Math
II. Physics, English, Math and Computer Science
6. What is the weightage of ECAT?
The UET and UET affiliated universities take this engineering exam and according to their policy, the score of ECAT constitutes 30 % of the total aggregate, while F.Sc makes up the rest of 70 %. It might not seem like a big percentage, but trust us, this is the deciding factor that ensures your admission to engineering universities. If you have a low percentage in F.Sc, this is a chance to redeem your scores.
And if your intermediate scores are exceptionally good, but you scored poorly in ECAT, your dream of becoming an engineer won't be manifested to reality as intermediate scores alone won't be sufficient. That is why it is essential that you take ECAT fully prepared.
7. How can I apply for ECAT?
The application form for ECAT is available on UET's website; you can easily acquire it from there. But firstly, you need to generate the challan for fee submission. Then you can go to any branch of HBL (Habib Bank Limited), and submit an amount of Rs. 700. You will be given a token from the bank after submitting the fee, which contains a 1-to-14-digit token number and a 5-digit serial number. While filling the application, you are going to need this information to log in. You can download the form from the given website
You can only submit the application via the internet, any other form of the post will not be accepted by the UET. Instead of relying on your friends, brothers, cousins, or others, you should apply yourself as it is not a difficult thing to do. On exam day, you need two things for entry. The admittance card and your national identity card/ smart card issued by NADRA. You can print your admittance card from anywhere, but the 13 test centers designated by UET also have printing facilities available.
8. What is the format of this test?
When you think of ECAT, you might think of a paper consisting of lots of extensive questions, piles of short questions, lengthy calculations, and a bunch of numerical. But contrary to popular beliefs, the test paper is composed of multiple-choice questions only, and that too, only 100 in number.
However, the percentage and kinds of questions vary according to the subjects you studied in your intermediate. They are different for F.Sc, A-levels, and DAE. The time frame is the same though, i.e., 100 minutes. That means you get one minute to solve 1 MCQ.
9. What is the marking scheme for ECAT?
Each multiple-choice question carries 4 marks. If you answer it correctly, you are awarded 4 marks. But if you get it wrong, minus 1 will be subtracted from your score. And if you leave a question un-attempted, there won't be any negative marking, instead, you will be given a 0 mark. The total score is 400.
10. What is the respective division of marks for each subject?
The MCQs are mostly from four subjects, i.e., physics, chemistry, English, and mathematics. But they might vary for students with different educational backgrounds. To cater to the students' needs and to make ECAT inclusive, the subjects are chosen keeping in mind the scheme of intermediate subject groups of various students. However, Mathematics and English are two constant subjects.
Each part carries the same weightage except English. English part constitutes the smallest part of the exam. The overall marks division is as follows:
Chemistry…… 30 MCQ
Math……. 30MCQ
Physics…….. 30MCQ
English…….. 10MCQ
11. What is the syllabus/ course outline for ECAT?
The syllabus outline is not exactly defined. Almost the entire paper is from the intermediate syllabus with some exceptions. The subject groups will be different for each aspirant, which he/she will choose during filling the application form. In this section, we will talk about the course outline of the subjects most chosen by applicants.
I. Physics:
Just like MDACT, ECAT also has questions from the physics portion of the intermediate, and they are worth about 30 % of the total percentage. Each question carries 4 marks and there is a rule of negative marking as well. It is imperative for engineering enthusiasts to have a good grip on concepts of physics, as they will come in handy very often in this practical field. In engineering courses, you will have to study physics quite a lot, so make sure you start with a good understanding of this subject.
The total number of chapters in FSC books is 21 (11 chapters are from the first-year physics textbook of FSC and the remaining 10 are from the second-year physics textbook).
II. Chemistry:
The Chemistry section also contributes 30 % to the total score. The Number of MCQs are 30, 4 marks each, and negative marking as well.
The chemistry topics are chosen from the textbooks of F.Sc, A level, or DAE. In the intermediate books, there are a total of 27 chapters (11 from part one of the intermediate chemistry textbook and 16 from part two of chemistry textbooks). Having them studied for two years gives you a big advantage as for the ECAT preparation, you will be studying just these books.
III. Mathematics:
The math part is the one dreaded most by the students as the scary long formulae and calculations are not easy to solve without extensive preparation. To achieve your goal, you should practice tirelessly so you won't fall short of the target.
The division of marks is the same as physics and chemistry, i.e., 30 % which means 30 MCQs, each having 4 marks. All the questions are from the concepts you learned in the intermediate.
IV. English:
English part has only 10 MCQs but you shouldn't take it lightly as they can be the deciding factor in getting selected in an engineering college. The English questions aren't exactly from the defined intermediate syllabus, but they are really basic so it is not hard to secure full marks in this section. The questions are from three portions:
Grammar (active voice, passive voice, direct indirect speech, punctuation, subject-verb agreement)
Vocabulary (synonyms and antonyms)
Comprehension (In this section, you are asked to solve questions from an unseen passage. The types of questions vary from passage to passage)
12. How to overcome failure in the ECAT exam?
Despite how hard some students try, they still fail the test. There could be various reasons for that. It is not just about hard work; rather various aspects factor into your success. We believe in helping our students overcome these barriers. That's why we offer preparation courses for different entrance exams that not only focus on the contents of the test, but also on various strategies that will help you nail the exam. For your convenience, we made a list of some of the tactics that you can use to boost your performance:
1. By prioritizing high yield topics:
In ECAT, there are some topics that are more important than the others as they carry more important information than the others. Once you figure out what these topics are, getting a good score becomes a piece of cake for you. But you shouldn't entirely ignore the low-yield topics, just shift your focus more to the topics that carry more marks. TopGrade.pk help you at every step of the preparation by guiding you about these topics so you won't waste your precious time on these things.
2. By improving your time management skills:
Balancing all the things equally is what makes a person successful. A student has all sorts of responsibilities like study, social activities, family and friends time, and much more. It is crucial that you devise an effective time management strategy to live in a more organized way. To do that, you should set aside a particular amount of time for your studies each day. But unfortunately, most of people fail to do so. Instead, they start revising just a few days before the exam, which leads to poor outcomes.
3. By upgrading your revision skills:
Your revision skills are equally important as the quality of education at your college. If you want to achieve good marks in the ECAT exam, find yourself in a distraction-free place where you can solely focus on your studies. Set aside your phone and social media when you are studying. Another thing to improve your productivity is to divide your syllabus into small chunks so it won't feel too daunting and unachievable. Go through as many past papers as you can. But most importantly, don't forget to take small breaks in between the study sessions.
4. By working on your exam technique:
It is a shame that students tend to mess up on the exam day despite all the hard work and effort they put into that subject due to stress. The best way to cope with stress is to practice timed tests as much as you can before the day, so you will not be overwhelmed that easily. During the exam, before you start to attempt a question, make sure you read it carefully before answering as many students perceive the statements in a wrong way. Moreover, get a full night's sleep before the exam day so you will be able to remain attentive and calm the next day. Trust us, these little psychological tactics play a big role in determining your performance.
5. By following good study strategies:
Unfortunately, not many students study in an effective manner due to poor guidance and misinformation. Our academy believes in helping students' study in an active manner rather than a passive way. We don't encourage students to copy from their teachers' notes, instead, we focus on strengthening the concepts of students. Work smart, not hard, by understanding the concepts rather than cramming.
13. Why should you opt for an online preparation course for ECAT?
Besides the increased spread of covid 19, there are various reasons why you should go for an online mode of study. Online education is now the future of education. With the advancement of technology, people are not limited to just one mode of learning. We started this online platform, TopGrade.pk, to make access easier for students all across Pakistan.;
According to a survey conducted recently, about 30 % of higher education in the United States is happening online. Online education has made it possible for us to get an education from any place at any time. Instead of taking into account the skepticism around this mode of learning, students should embrace it wholeheartedly because now we are living in the era of the internet revolution. Here are some reasons which back up our claim of the validity and usefulness of online education:
Online education is flexible:
Contrary to the conventional mode of learning where you have to follow the pace set by your institute, the online mode is quite flexible as you can learn things at your own pace. Moreover, it teaches students how to manage their time and find a good work-study balance.
Online education offers a customized experience:
TopGrade.pk offers a wide variety of online courses at our app which are customized according to the needs of students. For ECAT, we offer courses keeping in mind the different educational backgrounds (FSC, DAE, A-level) of students. Another advantage is that online classes accommodate fewer students, so you and your tutor will get more time for interaction and feedback.
It is more affordable than the in-person classes:
The affordability of education is a big issue for so many people all around the world, particularly in Pakistan. We started this initiative to help the students who are financially not that well off. Therefore, we charge 10 times less fee than most academies do. Moreover, students also save the money that they spent on commute and accommodation.
Students learn better in online mode than they do in conventional:
It was proved in a study that the participants learned five times quickly in online mode as compared to face-to-face learning. This suggests that the use of multimedia makes the student take in more information. In online education, students are at the liberty of spending as much time as they like on the topics that they find difficult.
14. Why you should choose TopGrade.pk for your ECAT preparation?
TopGrade.pk has been helping students from all around the world make their dreams of becoming an engineer come true. Our ECAT preparation kit is available on our website and our app has all the preparatory material that you need and it is available 24/7 for you. Our teaching staff puts all the effort into devising these courses for you, so you can ace the entrance exam of any sort. At TopGrade.pk, we offer video lectures, online discussion sessions, affordable customized courses, 24-hour availability, an interactive and comfortable environment for learning, and daily progress monitoring. We can help you prepare for ECAT in a much smarter and quicker way.