NUST Entry Test Preparation Online, Full Solution Offered
NUST Entrance Test Preparation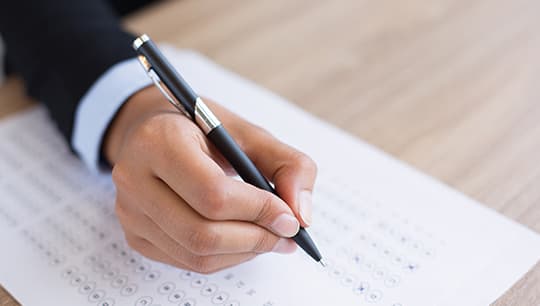 Like any other engineering university in Pakistan, National University of Science and Technology (NUST), requires an entry test before a student can take admission. The entry test preparation is a tough task for any student. Typically, it requires going to academies, studying a lot of books and going through a lot of guess papers etc. It has also been observed that in many cases, students even move to a different city if they think there isn't a quality academy for NUST entry test preparation in their own towns or villages. However, it doesn't have to be that hectic any more. Top Grade offers a full online solution for NUST entry test preparation. It has everything a student needs to score top marks in admission test. Top Grade uses modern teaching methodology and tools that have been proven useful for studies. Online preparation for entry test is easy, doable and a lot cheaper than attending academies. So put your money, time and energy to a better use rather than wasting on travelling and academy fees. So sign up today to claim your free demo today.
NUST Entry Test
NUST conduct its own entry test named as 'NUST Entrance Test' every year. When it comes to engineering universities, NUST is a vibrant institution, which shines as a beacon of excellence on the horizon of higher education. It conducts entrance test twice in a year named as NAT-1 and NAT-2.
NUST Entry Test Eligibility Criteria
The eligibility criteria for sitting in NUST entrance exam is given below:
Minimum 60% aggregate marks each in SSC and HSSC OR equivalent exams (as per IBCC equivalence).
All non FSC stream candidates must have equivalence certificate of their qualification, duly obtained from IBCC, Pakistan in relevant groups/subjects and with minimum 60% marks
Candidates of O/A Level or any other foreign equivalent qualification can apply on the basis of O Level (SSC) equivalence certificate obtained from Inter Board Committee of Chairmen (IBCC) office but confirmation of their admission is subject to provision of A Level (HSSC) equivalence certificate duly obtained from IBCC, Pakistan.
How to Apply?
To apply to take NUST admission test, please follow the guide lines below:
Applicants should take note of the fact that only online applications will be accepted. Filling the application form on given link, the candidates will be allotted a password to access the application form after providing their valid e-mail addresses.
Applicants can apply for more than one discipline through single registration, however, they will be charged admission application fee for each discipline applied.
Applicants, whose final results have not yet been published, will enroll the received percentage, CGPA of the last term or semester.
Applicants can deposit the fee online, after taking the print of the challan form in any branch of HBL.
Scanned copies of academic documents are to be attached with the online application. Details of the documents are as under:

Matric/equivalent certificate.
Undergraduate degree(s) along with the transcript showing the exact duration.
Postgraduate degree(s) along with transcripts showing the exact duration.
Computerized National Identity Card.
NOC from employer (for employed candidates).
Experience certificate (for MBA/EMBA candidates).
NUST Selection Criteria/Merit Determination
Matriculation/O Level or Equivalent
HSSC/F.Sc/A Level or Equivalent
Entrance Test
Marking
Each question carries 01 marks. Total marks, therefore, are 200.
There will be no Negative Marking in the test. For each correct answer, 01 marks will be awarded.
Marks will be valid for one academic year
Subjects

Total Marks

(200)

MCQs
(200)

Time

(3 Hours)

Mathematics

80 (each correct equal 1 mark)

80

85 mints

Physics

60 (each correct equal 1 mark)

60

50 mints

Chemistry / Computer

30 (each correct equal 1 mark)

30

30 mints

English

20 (each correct equal 1 mark)

20

15 mints

Intelligence

10 (each correct equal 1 mark)

10

10 mints
Use of Calculator:
Calculator is not allowed in NUST entrance exam.
NUST Admission Test Syllabus
Intermediate Text Books of Physics, Chemistry and Mathematics. Syllabus of English is not defined.
Test Structure/Format
The test shall consist 100 multiple-choice questions (MCQs). Each MCQ is followed by four options. Candidate is supposed to pick single best answer for each question.
Instructions for Candidates
Candidates must reach their centers at-least half an hour before the starting of the test.
The candidates must bring the following three documents with them on the test day without which they will not be allowed to sit the test:

Test Admittance Card issued;
Original CNIC or B-Form

The Mobile Numbers and E-mail address provided in the online Application Form should be entered correctly and they should be functional in all ways as the SMS and E-mail alerts regarding allotted Roll Numbers and Examination Centres shall be sent to these mobile numbers and E-mail addresses.
NUST Testing Locations/Exam Centres
Lahore
Multan
Bahawalpur
Rawalpindi
Karachi
Peshawar
Quetta
NUST Contact Details
Address: National University of Sciences and Technology, H-12 Islamabad
Phone No: 051-111-11-6878
E Mail: ugadmissions@nust.edu.pk
Website: http://www.nust.edu.pk
Score Higher in NUST Admission Test:
Prepare for your NUST entry test with Top Grade and aim for the highest marks with a lot less effort and money. Our online entry test preparation service is much better than going to conventional academies. Our PFUNG entry test preparation course (N stands for NUST) enables you to not only take NUST admission test but also prepares you to score top marks for all other engineering university entrance exams. To get a feel of the system fill in the above form and request for a free demo.

over 2000 Video Lectures

Over 2000 Powerpoint Presentations for Fast Revision

35000 + MCQs with well written explanations
Modern Teaching Tools by Top Grade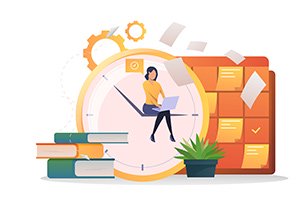 FAST REVISION NOTES
Notes in the form of slide-shows of all sections of all subjects enabling fast revision of highest yield facts. Information is limited to essentials only with self-evident content. Entire content of all slide-shows in standard format available on desktop, tablets and mobile devices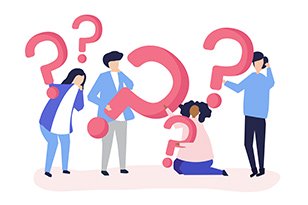 QUESTION BANK
Practice with all types of pattern and past questions from each topic of every subject along with well written explanations. Interactive and intelligent software predicts score of learner in final exam and suggests necessary actions to be taken for improving the performance.