Thousands of Our Happy Students
I am using TopGrade website for my Nust entrance test. I found it a very fruitful and helpful platform It is providing all the materials related to the test like past papers with explanation, and con...
Has a lot of study material and generally covers all tests very well. Great service overall! Thankyou, greatly appreciated!...
I'm satisfied with this platform, it's really helpful. They provide good solutions to the MCQS and also provide timely response....
I'm using this website for my nust entry test and i find it really easy for me to learn things from here. Either the notes or the video lectures. And the teachers are really helpful too....
National MDCAT Awais
★
★
★
★
★
Best site ever in this critical situation. This is the only one platform in whole Pakistan which prepares you for NMDCAT.
National MDCAT Minum ( Mirpur Khas )
★
★
★
★
★
assalam o alaikum ... i'm totally satisfied with topgrade it helps me to improve my study schedule ....thanks topgrade
National MDCAT Kashif ( Muzaffar Garh )
★
★
★
★
★
Very helpful fir NMDCAT prep. And top grade opportunity for quick revision and provided helpful material
Best website for MDCAT preparation. Highly recommended to all peers who are looking for entry test preparation for medical and engineering categories as well.
National MDCAT Hadi
★
★
★
★
★
I choosed top grade for preparation. It is really a well managed website I am still preparing from it. I will recommend all of you to use top grade for preparation.
National MDCAT Zohaib
★
★
★
★
★
Top grade is a very helpful and informative platform for the aspirants of MDCAT. The thing i liked the most is the teaching style of the teachers. Thanks
National MDCAT Sarmast ( Quetta )
★
★
★
★
★
Top grade is really beneficial for students and entrance test preparation..
National MDCAT Mubarak
★
★
★
★
★
Best online portal ever. Students can regulate their own learning with the help of a Question bank containing thousands of MCQs. Totally customized and well-managed website with a supportive team on WhatsApp. Recommended 10/10
Excellent front end, extra ordinary question Bank & specially select your own area of test.
AKU Abdullah ( Faisalabad )
★
★
★
★
★
I will definitely reccomend all students to join Top Grade academy for entry test preparation because it is in the real worth "Top grade". Supportive experts, 24/7 support and guidance and thousands of MCQs are there for your preparation and convenience . A full package indeed !!!
National MDCAT Anara
★
★
★
★
★
Top grade has following feature:-
1-Excellent content
2-cooperative team
3-way of teaching of teachers is amazing
4-question bank
5-slides for revision are effective and less time consuming
6-taking webinars is an excellent way to guide the students for test preparation
7-availability of teachers on whatsapp top grade paid group is mind blowing
479
Video Lectures
465
Fast Revision Notes
31563
MCQs
Our Course Contents Include
NUST Entry Test Prep (Engineering) Pricing
This course is designed for the preparation of NUST Entrance Test for admission in Engineering/BS Mathematics
YOU WILL GET
Online Coaching & Test Session
Video Lectures of Entire Syllabus
Unlimited MCQs Practice (with explanations)
Live Teachers' Whatsapp Support
Looking for Institutional Pricing?
We offer bulk pricing/discount for purchases made directly by a school or
program, typically for the entire class.
TopGrade.pk is what NUST Entry Test Prep (Engineering) should be
Online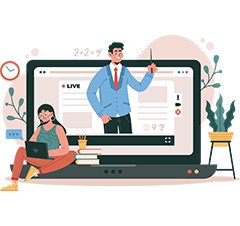 Study anytime, anywhere.
Adaptability to life style & Learning style.
Personalized learning experience.
Convenient & highly effective.
Fully supported on pc, mac, android, and ios.
Beneficial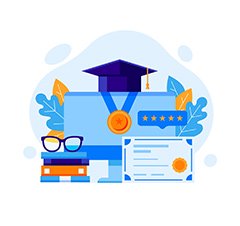 Best utilization of time.
Cover all subjects from all angles with the help of video lectures, fast revision notes, question bank and full length practice exams.
Adapt according to life style and learning style of each student.
Value for money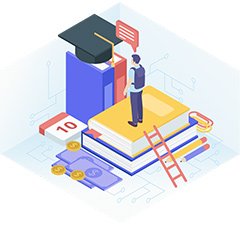 Unbeatable Price: Tremendous facilities at affordable cost.
Well worth the money spent
Offers lot of savings because there are no additional costs of transportation and accommodation etc. involved.
Achieve Top Grades
Our NUST Entry Test Prep (Engineering) Services Compared To Others
| Features | | Conventional Academies |
| --- | --- | --- |
| price | Strarting From PKR 1000/month | Starting From PKR 10000/month |
| adaptability to life style | | |
| adaptability to learning style | | |
| accessibility to learning content anytime,anywhere | | |
| re-usability of content | | |
| wastage of time in traveling, waiting etc | | |
| pace/speed | Very Fast | Slow |
| comfort level/convenience | Excellent | Good |
| effectiveness | Reliable Very Easy To Measure | Highly Variable Not Easy To Measure |
| scholarships | | |
| monitoring progress | | |
| Features | | Conventional Academies |
| --- | --- | --- |
| DURATION | APPROXIMATELY 250 HOURS | APPROXIMATELY 80 HOURS |
| STUDENTS SATISFACTION WITH TEACHING QUALITY OF ALL SUBJECTS | | |
| FACILITY TO PAUSE/ALTER SPEED/LISTEN AGAIN | | |
| MONITORING PROGRESS | | |
| Features | | Conventional Academies |
| --- | --- | --- |
| AVAILABILITY | | |
| TABLES/FLOW SHEETS/BULLET POINTS | | |
| COLOURED PHOTOGRAPHS & ANIMATIONS FOR BETTER UNDERSTANDING | | |
| COST | FREE | APPROXIMATELY 2000 |
| Features | | Conventional Academies |
| --- | --- | --- |
| Number of Questions | Very high | Low |
| Test creation according to student needs | | |
| Automatic marking of each test | | |
| Facility to view explanation of each question side by side | | |
| Facility to review all previous tests taken by the student | | |
| Access to topic wise past questions with explanations | | |
| Performance feedback to each student after each test | | |
| Facility to take break during test | | |
| Features | | Conventional Academies |
| --- | --- | --- |
| Number of tests | Many | Few |
| Test creation according to real exam pattern | | |
| Automatic marking of each test | | |
| Prediction of score in final exam | | |
| Facility to review all previous tests taken by the student | | |
| All tests standardized keeping in view previous exam trends | | |
| Monitoring progress and giving Performance feedback to each student after test | | |
| Facility to take break during test | | |
| Features | | Conventional Academies |
| --- | --- | --- |
| Personalized Study Plan (Powered by AI Tutor) | | |
| Video Lectures | | |
| Fast Revision Notes | | |
| Question Bank | | |
| Full Length Practice Exams | | |
| Intelligent Analytics | | |
| Skill enhancement videos | | |
| Personalized notes | | |
| Discussion Forum | | |
Prepare for NUST Entry Test (NET) with TopGrade.pk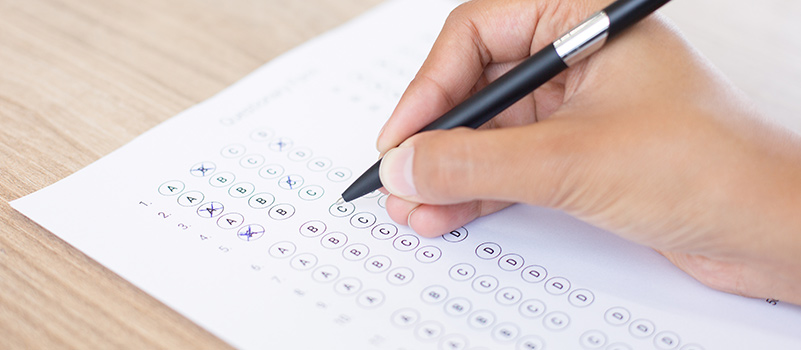 NUST has its own entrance exam called NUST Entrance Test (NET), which is measured as the efficient, yet an amazingly focused testing framework. The National University of Science and Technology is a standout amongst the most eminent universities in Pakistan. Initially made fundamentally out of institutions of the Armed Forces, the college likewise has now manufactured a monstrous grounds, right in the Capital. TopGrade.pk offers you the best entry test preparation services with which you surely turn into the part of NUST.
Notwithstanding the assortment of degrees and grounds that NUST brings to the table, the University is one of the best in the locale. Being the main Pakistani University to be positioned in the Top 500 QS Global Universities rankings and furthermore the Times Higher Education's Top 100 Universities from 22 developing economies, NUST remains at the cutting edge of Pakistan's social sciences and engineering setup.
Various applicants are befuddled and mind baffled at the time of applying to colleges and schools particularly when it concerns school affirmation test or passage test as it is the central factor. They essentially can't choose the best place for them and the correct direction for the preparation of entry test.
Presently, there is no need to go for any institute or academy with the end goal to set yourself up to score well in NET. TopGrade.pk is truly outstanding and most dependable online instructive frameworks with which many students get admission in best medicinal universities like KEMC, FMH, FJMC, KMU and LMDC.
Not just in medical and dental colleges but also a large number of students are headed of achievement in best engineering colleges like GIKI, UMT, LUMS, PIEAS, UET and NUST.
Introduction
National University of Science and Technology Islamabad takes test every year (NET). It has many disciplines engineering, arts, business and many more and to get admission in one of the discipline one must pass this test. NUST is one of the renowned institutes in Pakistan.
Eligibility Criteria
General Eligibility Criteria for NET
All admissions are governed by open merit.
At least 60% marks each in Matric and HSSC/equivalent exams is required.
Equivalence certificate is required for the candidates who have education other than the Pakistani system (i.e. A-level) from the Inter Board Committee of Chairman (IBCC) in Pakistan.
Engineering
Candidate must be passed from HSSC (pre-engineering group) from any board of intermediate and secondary education or an equivalent qualification like Overseas High school certificate.
Candidate having the combination of physics, Mathematics and computer studies or computer science can apply for software engineering, computer engineering and telecommunication engineering with HSSC/equivalent qualification.
DAE candidates can also apply for admission in selected engineering programs on open merit.
How to Apply
Visit http://www.ugadmission.nust.edu.pk and register with e-mail address.
Candidate will be given a password to access the online application form.
Candidate upload recent photograph (with plain background), fill and submit the online form.
Submission of form will be confirmed through an e-mail.
Login again to respective candidates account and Print the Challan from My Account page.
Fee can be deposited by any branch of HBL or Standard Chartered Bank (Pakistan) Ltd. Email will be sent to confirm the submission of fee within 10 days.
Candidates who wants to give test at Islamabad centre will have to choose Test Date and Session out of the available options.
Candidates will get the test Date and Session 'First Come First Served' basis.
Roll Number, Test Centre, Test Session, Log-in ID and Password will be allocated to the candidates of Islamabad centre for Computer Based NUST Entrance Test (CBNET).
For Paper Based Test, candidates will be informed through email regarding printing of Admit Card containing exact time and centre for Entrance Test.
Candidates are required to bring their Admit Cards at the test Centre along with original CNIC or a document with Photo ID such as Passport, original Matric/FSc certificate bearing photograph, etc.
Result of candidates, who give computer based test, will be announced within 24 hours. Result of candidates who give the paper based test their result will announce within 7 days.
Selection Criteria/Merit Determination
Merit Formula of NUST for merit for admissions to Engineering programs is as follows:
NUST Entry Test 75 %
HSSC / A level / Equivalent / DAE or HSSC Part-I 15%
Matriculation / O Levels 10 %
Syllabus
The test will be from FSc textbooks.
Exam Format
Mathematics 40% (80 MCQs)
Physics 30% (60 MCQs)
Chemistry 15% (30 MCQs)
English 10% (20 MCQs)
Intelligence 5% (10 MCQs)
Scoring
Time: 180 Minutes (3 Hours)
Total MCQs: 200
Total Marks: 200
01 MCQ: 01 Marks
Negative Marking: None
Score Validity
NUST entrance test (NET) is valid for one academic year.
Important Points for Students
Policies
Exam Centre / Testing Locations
Candidate can also appear in entry test more than 1 times.
Note: In one series only 1 attempt is allowed for a particular discipline.
The NUST entry test is conducted at 3 locations:
Islamabad: computer-based format
Karachi and Quetta: Paper-based format
Consulting the textbooks is important.
When applying for admissions, NICOP or Form B and NIC is mandatory.