NAT Preparation Online (For Admission In NAT Associated Universities)
Students Love TopGrade.pk
Check out some of the verified reviews to find out why
Amazing ???? learning platform with reasonable fee.. it's not a scam ???? percent authentic......
Okay so management is really co operative and they provide me a complete guaidence about the process and since its afforadable so student should avial this oppurtunity...
NAT Ghulam Mujtaba Sara-E-Alamgir
Video lectures, test sessions helped alot ????....
Topgrade.pk , it's a good one,i think this gonna make an easier way to study for competitive exams ,and the price is reasonable too, its a good effort by the team,thank u????????...
Sare teachers ka study krane ka tarika bhot axha ha.lecture bi axhe se samj ajate hai or bor bi ni huta LOVE YOU ALL RESPECTABLE TEACHERS.......
39
Video Lectures
39
Fast Revision Notes
8729
MCQs
5
Full Length Practice Exams
Our Course Contents Include
Looking for Institutional Pricing?
We offer bulk pricing/discount for purchases made directly by a school or
program, typically for the entire class.
TopGrade.pk is what NAT General should be
Online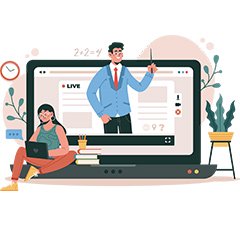 Study anytime, anywhere.
Adaptability to life style & Learning style.
Personalized learning experience.
Convenient & highly effective.
Fully supported on pc, mac, android, and ios.
Beneficial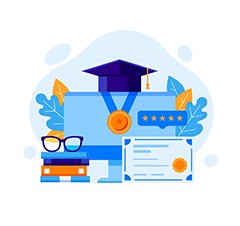 Best utilization of time.
Cover all subjects from all angles with the help of video lectures, fast revision notes, question bank and full length practice exams.
Adapt according to life style and learning style of each student.
Value for money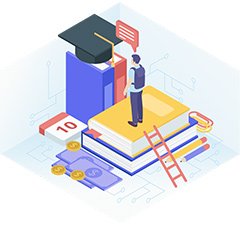 Unbeatable Price: Tremendous facilities at affordable cost.
Well worth the money spent
Offers lot of savings because there are no additional costs of transportation and accommodation etc. involved.
Achieve Top Grades
Our NAT General Services Compared To Others
| Features | | Conventional Academies |
| --- | --- | --- |
| price | Strarting From PKR 3000/month | Starting From PKR 10000/month |
| adaptability to life style | | |
| adaptability to learning style | | |
| accessibility to learning content anytime,anywhere | | |
| re-usability of content | | |
| wastage of time in traveling, waiting etc | | |
| pace/speed | Very Fast | Slow |
| comfort level/convenience | Excellent | Good |
| effectiveness | Reliable Very Easy To Measure | Highly Variable Not Easy To Measure |
| scholarships | | |
| monitoring progress | | |
| Features | | Conventional Academies |
| --- | --- | --- |
| DURATION | APPROXIMATELY 250 HOURS | APPROXIMATELY 80 HOURS |
| STUDENTS SATISFACTION WITH TEACHING QUALITY OF ALL SUBJECTS | | |
| FACILITY TO PAUSE/ALTER SPEED/LISTEN AGAIN | | |
| MONITORING PROGRESS | | |
| Features | | Conventional Academies |
| --- | --- | --- |
| AVAILABILITY | | |
| TABLES/FLOW SHEETS/BULLET POINTS | | |
| COLOURED PHOTOGRAPHS & ANIMATIONS FOR BETTER UNDERSTANDING | | |
| COST | FREE | APPROXIMATELY 2000 |
| Features | | Conventional Academies |
| --- | --- | --- |
| Number of Questions | Very high | Low |
| Test creation according to student needs | | |
| Automatic marking of each test | | |
| Facility to view explanation of each question side by side | | |
| Facility to review all previous tests taken by the student | | |
| Access to topic wise past questions with explanations | | |
| Performance feedback to each student after each test | | |
| Facility to take break during test | | |
| Features | | Conventional Academies |
| --- | --- | --- |
| Number of tests | Many | Few |
| Test creation according to real exam pattern | | |
| Automatic marking of each test | | |
| Prediction of score in final exam | | |
| Facility to review all previous tests taken by the student | | |
| All tests standardized keeping in view previous exam trends | | |
| Monitoring progress and giving Performance feedback to each student after test | | |
| Facility to take break during test | | |
| Features | | Conventional Academies |
| --- | --- | --- |
| Personalized Study Plan (Powered by AI Tutor) | | |
| Video Lectures | | |
| Fast Revision Notes | | |
| Question Bank | | |
| Full Length Practice Exams | | |
| Intelligent Analytics | | |
| Skill enhancement videos | | |
| Personalized notes | | |
| Discussion Forum | | |
Online NTS Preparation with TopGrade.pk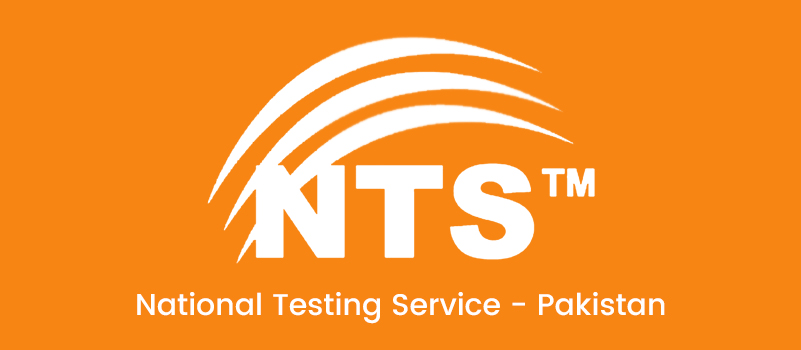 NAT, national aptitude test, is a test held by the national testing service (NTS) of Pakistan, for granting admission to the students in undergraduate, graduate, and postgraduate programs in NTS associated institutes/DAI (degree awarding institutes). NTS conducts both NAT and GAT (graduate assessment test for admission in masters' programs). The main purpose of these tests is to evaluate a student's academic performance based on their knowledge.
Most intermediate students who are done with their exams are probably panicking because they have no idea about what to do next. Don't worry, you are in the right place as we are here to guide you at every step of the way. Check our website for all the information regarding entrance tests like NMDCAT, ECAT, GAT, HAT, and university-specific exams (NUST, FAST, etc). Taking the NAT exam will open lots of doors of opportunities for you, as there are a number of good universities that require this test for granting admission to the BS programs.
Now you are probably thinking where should I start the preparation for the NAT exam? Should I join an academy for NAT preparation? What is the most reliable source for preparation? There is only one answer to all these questions, TopGrade.pk. It is one of its kind online platforms, with thousands of satisfied students, which offers the most affordable and reliable courses. We have the NAT preparation course on our website, feel free to check it out.
1. Types of NAT Entry Test:
NAT is of two types, NAT 1 and NAT2. These two differ based on assessing the level of education of students. NAT 2 is for students who have completed their undergraduate for admission in master's degree programs. NAT 1 is for intermediate students, which means it is taken to grant intermediate students admissions in undergraduate programs in NTS-associated universities. Or in other terms, NAT 1 is for students having 12 years of education and NAT 2 is for students having 14 years of education. NAT 1 is classified further to accommodate the different types of intermediate:
NAT- 1 M is for pre-medical students
NAT- 1 E is for pre-engineering students
NAT- 1 A is for arts and humanities students
NAT- 1 ICS is for computer science students
NAT- 1 I. Com is for commerce students
NAT- 1 IGS is for general science students


2. List of NTS-affiliated universities/ DAIs?
NTS NAT is only valid for getting admission in the NTS-associated institutes. It won't be applicable in other universities, so you must set your priorities right about the university you want to join and take the specific entrance test only. Here are some of the famous universities which are associated with NTS.
COMSAT university all campuses
Riphah international university, Islamabad
University of management and technology
Fatima Jinnah women university (Rawalpindi)
The superior university, Lahore
Lahore leads university
Institute of space and technology, Islamabad
HITEC University, Taxila
GIFT University, Gujranwala
Institute of management and science, Peshawar
You can access the whole list from the link given below:
https://www.nts.org.pk/new/Associates2.php
What subjects are you tested on in different NAT tests?
We talked about the classification of the NAT test above, now let's discuss the subjects in each kind of test. The information regarding these 6 kinds of tests is given below:
NAT- 1 E:
NAT pre-engineering exam is based on:
Physics, Chemistry, Maths, Verbal, Analytical, and Qualitative
NAT – 1 M:
NAT pre-medical test is based on the following subjects:
Physics, Chemistry, Biology, Verbal, Analytical and Quantitative
NAT- 1 A:
NAT art and humanities test is a bit different and is based on the following:
Verbal, Quantitative, Analytical, Pak. Studies, Islamiat, and General knowledge.
NAT- 1 ICS:
NAT computer science test has questions from the following areas:
Computer, Physics, Mathematics, Verbal, Quantitative, Analytical.
NAT- 1 IGS:
NAT general science test has the following sections:
Economic, Statistics, Mathematics, Quantitative, Analytical, Verbal
NAT- 1 I. Com:
For intermediate in Commerce, NAT consists of questions from the following sections:
Accounting, Economics, Commerce, Quantitative, Verbal, and Analytical
3. National aptitude test 2023:
The national testing system (NTS) conducts NAT each year, once only, while some tests are held each month all around the year. The validity of the NAT test is one year, which means you will have to take it again next year if you want to re-apply to the NTS-associated institutes. Students must follow the prescribed criteria to be eligible for applying to these universities.
4. Is the date announced for NAT 2023?
Yes, the date for the registration start date is 25th September 2023
Registration ends on 08th November 2023
The test will be held on 21st November 2023 on Sunday
NAT 2023 has been announced by the National testing service of Pakistan.
5. NAT registration procedure:
The candidates must register for the NAT test if they want to take it. The registration process is online and you can register for one type of test only. The link for registration is as follows:
https://www.nts.org.pk/new/NAT.php
The first step of registration is to go to the given link and upload a recent picture of yourself that you took. The picture must be clear and professional. Next, choose the kind of test you are planning to take from the provided list of projects that are announced by the national testing system at that time.
After selecting the particular details, you have to download a bank fee deposit slip or challan from the registration link. Use the slip to deposit the fee to the required account. The mode of payment can be both online and manual. You can perform direct bank transfers or use other ways like ATM, internet or mobile banking, easy paisa, jazz cash, etc.
Important note:

The picture you provide should have your complete face exposure

Do not send them any document other than the required deposit slip as proof of payment
6. How to fill in the registration form?
Okay so when you open the website, there will be two options, Sign up or Log in. Sign up if you are a new user, log in if you already have an account. Once you do either of the above, you will be asked to provide some information to fill in the form, information like your personal, academic information, or employment information in case you are employed.
They will also ask for your address. Your roll number slip and result card will be sent via courier to the address you provide, so make sure you don't make any mistakes. Proofread everything after filling. Address relevant details like postal city, postal address, or postal city district should be filled with extra care.
In the academic section, write your major subjects and their respective percentage of secured marks in two digits format only. Also mention the relevant board or university (write abbreviations only, like BISE Islamabad). Choose your project and test center in or near your city.
You can read everything in detail from the official website of NTS. The link is provided below:
https://www.nts.org.pk/new/NAT.php#cddv
After evaluating your eligibility, NTS will send you roll number slips 10 days before the test. Your test result will be delivered to you within 7 days after the test.
7. Important instructions for the test day:
To make sure your NTS test goes without any hitch, then there are certain instructions that you should follow:
Report to the test center before time, just early enough to give yourself some margin.
Don't forget to bring your roll number slip, as you won't be allowed to enter the center otherwise.
You are not allowed to bring any sort o electronic device like calculators, watches, mobile phones, etc.
You won't be allowed to leave your seat for any reason, except the unavoidable ones, like toilet usage that is too escorted by an invigilator.
Do not fill two options, as overfilling will lead to a deduction in marks. Fill only inside the circle.
Use a blue or black ball pen only for shading or filling the circles.
Don't bring any extra sheets or papers or any other such item of stationery as they will be the testing authorities.
Except for your name, signature, and roll number, do not write anything on the question booklet. Also, don't attempt to tear or remove any page from the question booklet as you will have to return the question booklet at the end of the exam.
Do not cause any sort of disruption or disturbance by asking questions from the invigilators or by doing any such activity. You will be disqualified for this kind of behaviour.
Most importantly, don't start solving the test until you make sure your personal information (name, roll number, father's name, picture) mentioned on the answer sheet is correct. If you find any mistake in these, inform an invigilator right away.
8. In which cities of Pakistan is NTS NAT held?
NTS conducts its tests in thirteen cities of Pakistan. The total number of allowed candidates in each test center is 200. The cities are:
Islamabad, Lahore, Karachi, Faisalabad, Peshawar, Multan, Rawalpindi, Quetta, Bahawalpur, Gujranwala, Dera Ghazi Khan, Hyderabad, and Sukkur.
9. Test Pattern:
Now let's have a look at the test pattern of different types of NATs. We are only going to discuss the test pattern of NAT 1 test types (education level of 12 years), if you want detailed information about the NAT type 2, you should visit the link given below:
https://nts.org.pk/Products/NTSNAT/nat-paper-pattern.php
NAT- 1 E:

Requirement: 12 years education in pre-engineering

The number of questions from each subject:

English: 20 questions

Analytical: 20 questions

Quantitative: 20 questions

Subjects (chemistry, math, physics): 30 questions

Total: 90 questions

NAT- 1 M:

Requirement: 12 years education in pre-medical

The number of questions from each subject:

English: 20 questions

Analytical: 20 questions

Quantitative: 20 questions

Subjects (Physics, Chemistry, Biology): 30 questions

Total: 90 questions
I. NAT- 1 A:

Requirement: 12 years education in arts

The number of questions from each subject:

English: 20 questions

Analytical: 20 questions

Quantitative: 20 questions

Subjects (Pak. Studies, Islamiat, General knowledge): 30 questions

Total: 90 questions

II. NAT- 1 ICS:

Requirement: 12 years education in computer science

The number of questions from each subject:

English: 20 questions

Analytical: 20 questions

Quantitative: 20 questions

Subjects (Computer, Physics, Mathematics): 30 questions

Total: 90 questions

III. NAT-1 IGS:

Requirement: 12 years education in general sciences

The number of questions from each subject:

English: 20 questions

Analytical: 20 questions

Quantitative: 20 questions

Subjects (Economic, Statistics, Mathematics): 30 questions

Total: 90 questions

IV. NAT- 1 I. Com:

Requirement: 12 years education in commerce

The number of questions from each subject:

English: 20 questions

Analytical: 20 questions

Quantitative: 20 questions

Subjects (Accounting, Economics, Commerce): 30 questions

Total: 90 questions
Visit this link https://nts.org.pk/Products/NTSNAT/nat-paper-pattern.php#IE to see the syllabus details for all parts (quantitative, verbal, English, subjects) for each type of test.
Time allotted:
The total time allotted for all the tests in category Nat- 1 is 120 mins or two hours.
10. TopGarde.pk's guidelines for the preparation of NAT: h3
Our online academy also has various courses including NAT preparation courses that you can take to start to prepare for the NAT test, from the comfort of your own homes. Our panel of the expert teacher has designed the course outlines very carefully, which we will discuss in this section. To get complete access to the contents, buy our course. You can also avail yourself of a free trial before investing.
11. Preparation for Verbal section (English):
I. Syllabus:

This part tests the person's English proficiency skills. Correct use of grammar, punctuation, and vocabulary is really important if you want to score good marks in this area. The syllabus is composed of the following:

Tense Related MCQs
Paragraph Related MCQs
Analogies of pair of words
Synonyms and Antonyms
Correct use of noun, adverb, preposition, conjunction, and verb

II. Guidelines:

You should follow the following guidelines to prepare for the verbal part:

Learn the use of tenses properly. Most of the questions are verb-based, so pay more attention to those.
Learn the proper use of prepositions. Learn the basic prepositions that are mostly used.
A significant number of questions are from synonyms and antonyms. We suggest that you read a good book, like SAT II, as most questions are picked from there.
Solve as many past papers as you can, so you can learn the test-solving strategies along with the nature of questions.
12. Preparation for Quantitative section:
Syllabus:
The quantitative part is composed of questions from the maths portion. Most of them are simple arithmetic calculations. The most commonly appeared exam questions are from:
Simple Algebra
Simple Geometry
Percentages
Ratio and proportions
Basic arithmetic functions like addition, subtraction, division, and multiplication
Guidelines:
Follow the given guidelines for the preparation of the quantitative part:
Remember that the questions in this part are really easy. They are just phrased in a difficult way, so don't panic when you look at an extraordinarily long statement. Chances are its solution is really simple.
Arithmetic questions are the easiest and they can be solved by students from any educational background, and not just the students who studied math in intermediate.
Learning the short formulas rather than performing calculations manually, otherwise, will take a very large amount of time.
For the geometry part, learn the areas of the circle, square, and triangles, as well as the formulae for their volumes. Most of the questions are easily solvable. Don't be confused if you are asked to solve the area or volume of a random shape. Most of the shapes contain small squares and triangles within them, you just have to calculate those areas individually and later add them to calculate the whole area.
Practice the simple ratio and proportion questions.
Learn the Pythagorean theorem, as some questions involve the use of this theorem. For example, calculating the length between two points in a triangle, or the length of the ladder to reach the upper wall, whose length is mentioned along with that of the floor.
Most importantly, remember that the questions are really easy, there are just some tricks to confuse some students. Try not to be one of those students.
13. Preparation for Analytical section:
Syllabus:
This part is designed to analyze your situation processing and analytical skills. The question is composed of some information and rules, and you are asked to process the information according to your abilities and come up with an answer. So, this part has no clearly defined syllabus. You should just practice as many questions of this sort as you can.
Guidelines:
Since this part analyses your critical thinking ability, try to stay focused and clear-headed during the exam. Don't let any distractions mess up your thought process. One thing you can do to improve your focus is to practice meditation and other attention-enhancing exercises.
You need two things to solve the analytical questions, facts, and rules. What most students do is focus on facts more than they do on rules, which are more important in these scenarios.
Sometimes the rule statements are too long to be remembered when you are solving the question. What you can do is draw up symbols or abbreviations before those statements on the paper to remember those rules.
The most commonly asked questions are about making up combinations after certain rules are stated. Practice these types of questions as much as you can.
The last and most important one is "practice, practice, and practice". Buy some books and practice the questions from them. On TopGrade.pk's website, there is a huge number of practice questions available. So, subscribe to our course to start tension-free preparation.
14. Preparation for Subjects section:
Syllabus:
For this part, the syllabus varies, based on the combination of subjects, which are further based on the type of NAT test you are going to take. The subjects and topics are what you studied in intermediate, nothing new.
Guidelines:
Since questions are from intermediate books, study those books completely and try to learn all the concepts.
While preparing, use a highlighter or pencil to highlight the important points. It will help you remember those points in the exam, as well as decrease your revision time.
Be an inquisitive learner and a keen reader.
Pay extra attention to the facts, definitions, terminologies, dates, names of scientists or scholars, theories and steps of a process.
Besides the course books, study MCQ-based books and practice as much as you can.
Do multiple revisions of your books.
15. Some general test-taking strategies:
Multiple-type questions are really short. Divide the total amount of time on the number of questions so you determine the time required to solve one question.
Wear a wristwatch on the test day (not the electronic kind, which isn't allowed), so you can solve the paper within due time.
Before attempting, read the question carefully but speedily.
If a question is taking too long to solve, leave it for later. You can solve it in the end.
If you are not sure about the answer to a question, pick the odd ones out that can not be the answer. The remaining options will increase your odds of answering the question correctly.
Practice full-length and timed tests at home before taking the real test.
16. Why you should choose TopGarde.pk for NAT preparation?
Currently, Top Grade has more than 70,000 students registered for preparation for different exams. This represents students' level of trust in our platform. To make sure, you should check out students' reviews on our app before getting enrolled in the NAT preparation course.
Students can get a free trial too. All you have to do is to go to the following website
https://www.topgrade.pk/nat-general-preparation
Enter your full name, valid phone number, name of your city, your Gmail, and select the course you want to get enrolled in. After that, you can claim your free trial. The process is really easy. The monthly package is affordable, starting from the price of Rs. 4000 only. Two months subscription will only cost you Rs. 6000. At this point, it is a steal. So, what are you waiting for? Get enrolled in our course and get the opportunity to learn to form our expert teachers with decades of experience in training students for entrance exams.
If you are still not convinced, here are some facts about us that will convince you to join TopGrade.pk:
17. Most effective preparation app:
Top-Grade app works on both phones and laptops. You can use it at any place and at any time. Our app has an astonishingly good rating of 4.9/5, which is very rare. It shows how much trust students and their parents have in us. To download the app, click the link given below:
https://play.google.com/store/apps/details?id=com.topgrade&hl=en&gl=US
Custom courses for every NAT test type:

It does not matter what your previous educational background is, you can get your customized preparation plan and course. You can choose NAT preparation course for engineering, medical, computer and art students, etc. Currently, we have thousands of students enrolled in these courses.

Wisely devised study schedules:

Our expert teachers devise study plans keeping in mind all the factors that can affect a student's score in the final test. Like how much time does a person has? How much time is required for completing the preparation? how much does he already know? Will this pace be okay for his learning? When will be able to cover all the syllabus? We keep all this in mind to achieve maximum satisfaction and results from our students.

Video lectures explaining everything about the NAT entrance exam:

Our video lectures are the best part to start the NAT preparation. They are really interactive and easily explainable, which means students will have no difficulty in understanding the concepts and memorizing information. Our lectures discuss everything in detail, and we believe in teaching our students to look at things from the examiner's point of view. This exercise helps a lot of students.

Slides for fast revision:

Our presentations are designed very in a way to keep our students engaged and make this whole process of learning interactive. The best use of these slides is for faster revisions before exams. You won't have to go through whole books before your final exam if you take these presentations seriously.

MCQ based tests for preparation:

As the NAT test is entirely multiple-choice questions based, our question bank has thousands of questions, all MCQ-based, for your practice. Practicing these will help students get acknowledged with the exam format and they will also learn to look at the syllabus from the examiner's point of view.

Past papers for every topic:

We have a huge range of solved past papers available for all different types of NAT tests. You can have access to all of those after getting enrolled in our NAT preparation course.

Progress tracking:

Our expertly designed software and statistics monitor students' progress and evaluate them after each test. It can also predict what will your actual score be like in the final test, as well as the topics which need more attention.

Live discussions:

Our experts and founder also do live discussions with the students to interact with them better and get feedback so we can improve whatever needs improving. You can clear any doubts you have in these live discussions.

Full-length papers for the NAT entrance exam:

We take full-length tests from our students before their actual exam, so students can learn to manage their stress and time efficiently. It will also help them revise better.

Up-to-date syllabus:

We update our syllabus for each test whenever the guidelines change or if there are some changes in the contents issued by the officials.

Online Webinars:

Our online webinars are another way of interacting with our students. They are mostly about skill enhancement, skills that are required to solve the paper efficiently, like time and stress management.

24/7 content availability:

Once you get enrolled in our preparation course, all the material available on our website is available 24/7. You can access it whenever you want and learn things at your own pace according to your availability.

Lowest fee:

Our fee package for NAT preparation is only Rs. 4000 per month. For two months, the price is only 6000 Rs. Compared to what other academies charge, this is really affordable for everyone.