Thousands of Our Happy Students
Thank U For Your Good Program ????...
I have experienced free trial and it was quite helpful. It was easy to understand because the topics were being explained in detail....
Easily accessible and it's great!...
Sir top grade system is very good . The teachers are very hardworking and clears every aspect of topics....
The experience of registration was very professional.As soon as I registered myself for topgrade I got a call from their representative who cleared all my queries very professionally....
National MDCAT Awais
★
★
★
★
★
Best site ever in this critical situation. This is the only one platform in whole Pakistan which prepares you for NMDCAT.
National MDCAT Minum ( Mirpur Khas )
★
★
★
★
★
assalam o alaikum ... i'm totally satisfied with topgrade it helps me to improve my study schedule ....thanks topgrade
National MDCAT Kashif ( Muzaffar Garh )
★
★
★
★
★
Very helpful fir NMDCAT prep. And top grade opportunity for quick revision and provided helpful material
Best website for MDCAT preparation. Highly recommended to all peers who are looking for entry test preparation for medical and engineering categories as well.
National MDCAT Hadi
★
★
★
★
★
I choosed top grade for preparation. It is really a well managed website I am still preparing from it. I will recommend all of you to use top grade for preparation.
National MDCAT Zohaib
★
★
★
★
★
Top grade is a very helpful and informative platform for the aspirants of MDCAT. The thing i liked the most is the teaching style of the teachers. Thanks
National MDCAT Sarmast ( Quetta )
★
★
★
★
★
Top grade is really beneficial for students and entrance test preparation..
National MDCAT Mubarak
★
★
★
★
★
Best online portal ever. Students can regulate their own learning with the help of a Question bank containing thousands of MCQs. Totally customized and well-managed website with a supportive team on WhatsApp. Recommended 10/10
Excellent front end, extra ordinary question Bank & specially select your own area of test.
AKU Abdullah ( Faisalabad )
★
★
★
★
★
I will definitely reccomend all students to join Top Grade academy for entry test preparation because it is in the real worth "Top grade". Supportive experts, 24/7 support and guidance and thousands of MCQs are there for your preparation and convenience . A full package indeed !!!
National MDCAT Anara
★
★
★
★
★
Top grade has following feature:-
1-Excellent content
2-cooperative team
3-way of teaching of teachers is amazing
4-question bank
5-slides for revision are effective and less time consuming
6-taking webinars is an excellent way to guide the students for test preparation
7-availability of teachers on whatsapp top grade paid group is mind blowing
202
Video Lectures
204
Fast Revision Notes
22292
MCQs
5
Full Length Practice Exams
Our Course Contents Include
NUMS Entry Test Prep Pricing
This course is designed for the preparation of NUMS Entry Test Prep.
YOU WILL GET
Online Coaching & Test Session
Video Lectures of Entire Syllabus
Unlimited MCQs Practice (with explanations)
Live Teachers' Whatsapp Support
Looking for Institutional Pricing?
We offer bulk pricing/discount for purchases made directly by a school or
program, typically for the entire class.
TopGrade.pk is what NUMS Entry Test Prep should be
Online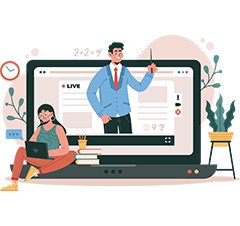 Study anytime, anywhere.
Adaptability to life style & Learning style.
Personalized learning experience.
Convenient & highly effective.
Fully supported on pc, mac, android, and ios.
Beneficial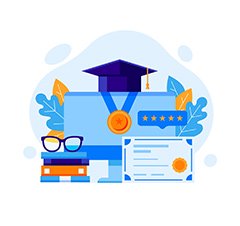 Best utilization of time.
Cover all subjects from all angles with the help of video lectures, fast revision notes, question bank and full length practice exams.
Adapt according to life style and learning style of each student.
Value for money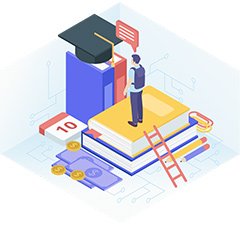 Unbeatable Price: Tremendous facilities at affordable cost.
Well worth the money spent
Offers lot of savings because there are no additional costs of transportation and accommodation etc. involved.
Achieve Top Grades
Our NUMS Entry Test Prep Services Compared To Others
| Features | | Conventional Academies |
| --- | --- | --- |
| price | Strarting From PKR 1000/month | Starting From PKR 10000/month |
| adaptability to life style | | |
| adaptability to learning style | | |
| accessibility to learning content anytime,anywhere | | |
| re-usability of content | | |
| wastage of time in traveling, waiting etc | | |
| pace/speed | Very Fast | Slow |
| comfort level/convenience | Excellent | Good |
| effectiveness | Reliable Very Easy To Measure | Highly Variable Not Easy To Measure |
| scholarships | | |
| monitoring progress | | |
| Features | | Conventional Academies |
| --- | --- | --- |
| DURATION | APPROXIMATELY 250 HOURS | APPROXIMATELY 80 HOURS |
| STUDENTS SATISFACTION WITH TEACHING QUALITY OF ALL SUBJECTS | | |
| FACILITY TO PAUSE/ALTER SPEED/LISTEN AGAIN | | |
| MONITORING PROGRESS | | |
| Features | | Conventional Academies |
| --- | --- | --- |
| AVAILABILITY | | |
| TABLES/FLOW SHEETS/BULLET POINTS | | |
| COLOURED PHOTOGRAPHS & ANIMATIONS FOR BETTER UNDERSTANDING | | |
| COST | FREE | APPROXIMATELY 2000 |
| Features | | Conventional Academies |
| --- | --- | --- |
| Number of Questions | Very high | Low |
| Test creation according to student needs | | |
| Automatic marking of each test | | |
| Facility to view explanation of each question side by side | | |
| Facility to review all previous tests taken by the student | | |
| Access to topic wise past questions with explanations | | |
| Performance feedback to each student after each test | | |
| Facility to take break during test | | |
| Features | | Conventional Academies |
| --- | --- | --- |
| Number of tests | Many | Few |
| Test creation according to real exam pattern | | |
| Automatic marking of each test | | |
| Prediction of score in final exam | | |
| Facility to review all previous tests taken by the student | | |
| All tests standardized keeping in view previous exam trends | | |
| Monitoring progress and giving Performance feedback to each student after test | | |
| Facility to take break during test | | |
| Features | | Conventional Academies |
| --- | --- | --- |
| Personalized Study Plan (Powered by AI Tutor) | | |
| Video Lectures | | |
| Fast Revision Notes | | |
| Question Bank | | |
| Full Length Practice Exams | | |
| Intelligent Analytics | | |
| Skill enhancement videos | | |
| Personalized notes | | |
| Discussion Forum | | |
NUMS Entry Test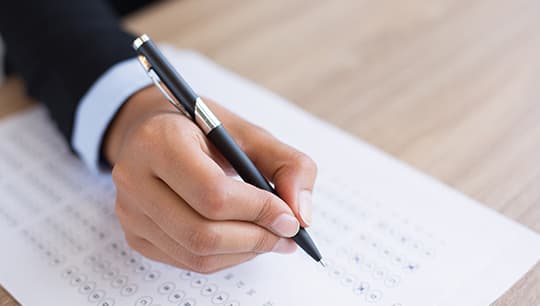 NUMS Entry Test 2022
If you are looking to take admission to NUMS you will have to pass NUMS Entry Test. The preparation for the entry test is in itself an enormous task and most of the students need to join academies and take coaching to attain success. However, TopGrade.pk makes NUMS Entry Test preparation much easier with a completely online solution. we provide the foremost modern teaching tools including video lectures, MCQs, practice tests, performance analysis, and everything else a student must steel oneself against the NUMS Entry Test in 1/10th of the original cost.
TopGrade.Pk's Line of Action for NUMS Test Prep
Following the given Line of Action will assist you to attain high scores in NUMS Entrance Test. i.e., First, hear the video lecture on the subject. Then view the Fast Revision Slides. Then study an equivalent topic from your textbook. Then, practice as many MCQs as you'll. Then view your mistakes, read the reasons and repeat.
If you would like to attain well on the exam, you'll need to set a target then strive hard to reach the goal.
It is critically important to line a sensible study schedule for your entrance test and start studying early.
Set a hard and fast daily routine. It'll help to bring the simplest out of you.
Identify your top 5 distractions/time wasters and check out to get rid of them directly.
Textbooks are vital for your entrance examination. Remember everything is vital for your exam which is in your textbook. Moreover, anything which can assist you to know the textbook can also be important.
Anticipating questions while preparing for the exam helps to channelize your efforts in the right direction. So, whatever you're studying, always keep brooding about how questions would be asked from that specific area.
Develop your sort of attempting the paper.
Keep analyzing and improving your skills. Book reading, time management, and stress management are important skills for exam success.
Know your strengths and weaknesses. Learn to play together with your strengths and check out to beat your weaknesses.
Practice as many questions as possible during the preparation of your exam.
Stay mentally and physically healthy. Eat good, sleep well and take exercise on the regular basis.
Find a cushty place to review which is quickly available to you all the time.
Stay motivated, passionate, and agile towards your exam.
Adopt a positive attitude. Remember your attitude determines your altitude.
Prioritize your tasks on the day to day. Make it a habit to try to do First Things First
Study with other well-prepared students. Keep or stand back from other negative students.
1. What is NUMS Entry Test?
NUMS Entry Test is conducted after Inter or equivalent examination for undergraduate admission in the fields offered by the National University of Medical Sciences. The true vision of NUMS is to enhance the standard of life through education, innovation, and healthcare, thereby, contributing to endeavors to form Pakistan and this world a better place. NUMS was established as a Federal Public Sector University through an Act of Parliament on 31st October 2015.
2. Who is Eligible to take NUMS Entry Test?
Following is the Eligibility Criteria to take NUMS Entry Test:
Advanced Level (A-Level) with a minimum "3 B's" in each of the three subjects. The subjects should include biology, chemistry, and physics.
Higher Secondary School Certificate (HSSC) in the pre-medical group with a minimum aggregate of 65%.
Additional 20 Marks will be awarded to one who has done Hafiz e Quran only if He or She passes the Hafiz Quran Test, Conducted by the Admission Board National University of Medical Sciences.
F. Sc/HSSC/A-levels result degree is not mandatory to register for the NUMS Entry Test.
3. How Do I Register?
When NUMS Entry Test 2022 Will Held?
Online registration for the NUMS Entry Test starts on July 2022. The last date of registration is August 2022. You can get yourself for the NUMS Entry Test 2022 by clicking the link below:
https://net.numspak.edu.pk/forms/candidate_login.aspx
NUMS entrance test will be held on October 2022. The test will start at 10:00 am.
4. What Is Selection Criteria for Admission in Medical College on Basis of NUMS Entry Test?
You should have a minimum of 65% marks to pass the NUMS entrance test exam. Admission is only merit-based and also the aggregate for admission is calculated through the subsequent formula:
Matric /equivalent : 10%
HSSC (Pre-medical)/equivalent : 40%
NUMS Entry Test : 50%
Passing National MDCAT with 65% marks in addition to the NUMS Entry Test will be mandatory according to PMC regulations 2022.
5. What is the Format of the NUMS Entry Test?
NUMS Entry Test is a paper-based test. Let's have a look at the NUMS Entry Test 2022 Exam format and see how many MCQs are going to be in this exam.
NUMS Entry Test 2022 will comprise of two parts:
Subject Based Questions.
The subject Based Question paper will comprise 150 MCQs with a total time of 150 minutes.
The biology section will have 60 MCQs.
The chemistry section will have 38 MCQs.
The physics section will have 37 MCQs.
English section will have 15 MCQs.
The Psychological Test.
The psychological test will comprise 50 MCQs with 30 minutes of time.
The total number of MCQs will be 200.
Total marks of the NUMS Entry Test will be 200.
NUMS entrance test is a paper-based test.
There will be no negative marking in the test.
The difficulty level of Subject Based Question Paper will be as follows:
Easy = 20%
Moderate = 55%
Hard = 25%
Merit will be based on Subject Based Question Paper.
But qualifying the Psychological Test will be mandatory.
The total time allowed will be 3 hours.
6. What Is the Syllabus of NUMS Entry Test?
NUMS entrance test 2022 syllabus is announced. You can have the NUMS 2022 syllabus by clicking the link below:
https://numspak.edu.pk/upload/media/NET2022-Syllabus1626368639.pdf
7. How Is NUMS Entry Test Scored? How Long NUMS Entry Test Score will remain valid?
Each MCQ's carry one mark. NUMS Entry Test has no negative marking. The NUMS Test scores are valid for consideration only in the year in which they have been written.
8. Where NUMS Entry Test Will Held?
The candidates must select any two of the following mentioned cities in order of preference for appearance in the Entry Test. However, based upon seating capacity available in a city, the University reserves the right to shift any candidate to another nearest city. The candidates are advised for their convenience to choose the cities nearest to their residence. NUMS Entry Test will be held in the following Cities:
Islamabad.
Rawalpindi.
Jhelum.
Kharian.
Gujranwala.
Sargodha.
Faisalabad.
Lahore.
Okara.
Multan.
Bahawalpur.
Karachi.
Hyderabad.
Pano Aqil.
Abbottabad.
Peshawar.
DI Khan.
Muzaffarabad.
Quetta
9. What Is the Difficulty Level of the NUMS Entry Test?
Well, the difficulty level of the NUMS Entry Test is sometimes high. It's a competitive exam. This exam aims to hunt for the most effective students who are going to become future doctors. So, you must have in mind that with carelessness you can't get high scores during this exam. In NUMS Entry Test only Multiple-choice questions (MCQ's) are asked which may be of three types
: Memory-Based Questions:
Memory-based questions are right away lines from the books.
For Example:
Loss of electrons
Addition of hydrogen
Decrease in oxidation number
All the above
Answer:
This is a question related to the definition of oxidation. Options are straight-away lines from the books. As you can see all are true about oxidation. So, option (d) is the correct answer.
: Analysis-Based Questions:
Analysis-based questions are concepts of the books.
For Example:
Which of the following statements is correct?
Vectors can never be added and subtracted by simple arithmetic means.
Vectors can always be added and subtracted by simple arithmetic means.
Vectors can sometimes be added and subtracted by simple arithmetic means.
None of the above.
Answer:
The concept here is, parallel and anti-parallel vectors are added and subtracted by simple arithmetic means. So, statements (a) & (b) are wrong. (c) is that the best answer to the current question and option (d) may be a distractor.
: Application-Based Questions:
Applications-based questions are related to real-life situations.
For Example:
A normal person grows 20% in height from age 10 to 8 and between 18 to 25 grows between 5% to 10%. Ali is 1.625 meters tall at age of 10; maximum, how tall he would be at the age of 25?
1.4255 m
2.0475 m
2.1450 m
3.2434 m
4.1250 m
Answer:
In this example, very normal heights of a person are discussed. Obviously from the data, increasing normally should get an answer greater than 2 meters. However, heights of 3 meters or 4 meters are illogical so can be quickly eliminated. A height less than 1.625 meters can be quickly eliminated. So, the answer is one of (b) or (c). If you check, you will see that 2.1450 is the right answer for maximum height and 2.0475 in his minimum height thus (c) is the correct answer.
10. How to Study for Scoring Higher on NUMS Entry Test?
Focus More on Most Likely to Be Tested Topics:
NUMS Entry Test is not an easy exam to pass. As you know many students apply for this exam every year and only a few are selected. To ace this exam, you've got to be serious about your future. The key to success in any exam is by exertions together with smart work. you ought to know where to place maximum effort and where to place minimum. TopGrade.pk provides you with the most effective strategy to ace this exam. allow us to tell you that how are you able to score higher on NUMS Entry Test. For this, you've got to understand which areas are of upper importance and which don't seem to be. you ought to know the statistical data of this exam and TopGrade.pk enables your strategic preparation, keeping in sight this critical information and maximizes your chances of success.
There are 3 types of areas in the NUMS Entry Test:
High Importance:
Remember! Your focus should be prioritized efficiently. The High important areas need more focus and detailed study. So, these sections will be your priority because most of the exams will be from these sections.
Medium Importance:
Similarly, Medium importance areas should get on 2nd priority. So, you ought to choose these areas after you're through with your 1st priority.
Low Importance:
Low importance areas will be on 3rd priority because these don't have much importance. So, you can consider these as low importance areas.
11. Why Online Entry Test Prep Is Better?
Preparing for entry test online is the best in an exceedingly way than conventional academies. Let me tell you. How? Well, there are many reasons but let's just highlight the main differences:
In Online NUMS Entry Test you've got quick access to all or any of the syllabus. You don't need to look forward to the particular lecture to be delivered. You'll study whatever you would like to. In this way, your preparation is going to be better in many ways because you've got all the syllabus in your hand.
Online Prep can save you very precious time. Allow us to tell you. How? In conventional academies you waste tons of your time traveling, getting prepared for the academy, expecting the teacher to come and deliver the lecture, etc. But in online prep all the syllabus you would like to organize is simply one click away.
In Online prep, you'll study more effectively. Allow us to tell you, How? You don't need to hear the entire lecture as delivered in conventional academies. You'll start from the precise part which you would like to know otherwise you feel you would like more focus on it.
In online prep, you'll understand and comprehend things better. You'll be able to pause where ever you are feeling any doubt. You'll be able to hear the precise video lecture again and again. This helps you in better understanding the subject.
While studying online you don't need to be bound to the academy schedule. you'll be able to devise your schedule in line with your lifestyle or daily routine. Conventional academics don't provide you the ability to take lectures at your ease.
Well, in conventional academies you've got to concentrate until the lecture is totally delivered. You don't have the pliability to concentrate on specific things which you would like to find out. But on the opposite side here in online preparation academies you'll be able to study consistent with your priorities. you'll be able to first steel yourself against the topics on which you don't have much grip.
12. Why Join TopGrade.pk for NUMS Entry Test Prep?
Trusted by 1000s of scholars, teachers & parents across Pakistan. TopaGrade.pk has the best reviews and remarks regarding online NUMS Entry Test Prep. Students are fully satisfied with our system. We've earned the faith by providing quality services which are the results of a decade of diligence and keenness. You'll be able to read and hear the reviews by clicking on the review section on this page.
We provide you the precise combination of subjects and other courses as you demand. You'll be able to choose different courses, subjects. You'll be able to have different test courses in one subscription. With this, you'll have Best Preparation Without Joining Academy.
TopGrade.pk provides you with the simplest study schedule for your NUMS Preparation. From time to time our team provides you the most effective study plan with which you'll be able to harden your NUMS entry test preparation.
Conceptual Video lectures of NUMS Entry Test:
Video lectures are available which are very comprehensive and straightforward to know. We've almost 550+ video lectures recorded by the most effective teachers who have decades of experience in teaching the NUMS Entry Test.
Fast Revision Slides of NUMS Entry Test:
We provide you with Fast Revision Notes which makes your preparation very easy. These notes can assist you to revise your whole syllabus in few hours. If you don't want to pay attention to the entire video lecture on a subject you already knew, you'll be able to just read the fast revision note. This can accelerate your preparation.
Unlimited MCQs Practice (With Explanations):
TopGrade.pk features a 32000+ question pool. Which has been gathered with decades of experience. Each question is given an explanation that helps you understand the solution. If you don't understand the answer even after reading the reason, you'll be able to demand more explanation, which can be provided to you within 24 to 48 hours.
Topic Wise Solved Past Papers:
TopGrade.pk provides you with all the past questions which have appeared within the last years. Not only provide them but also categorized them consistent with the section associated with it. this may assist you to find out the sort of questions being asked during this exam.
Here, in TopGrade we offer you a smart assessment of your preparation. There's a smart system in our student panel which evaluates your result and preparation. It tells you how well you're prepared for the particular exam. It shows your evaluation in a pie chart graph which makes it easy to know your preparation level.
TopGrade.pk provides you the live doubts discussion 24/7. There are different WhatsApp groups for every subject where you'll be able to ask questions from teachers and interact with other students further to share your queries. Girls and boys have different groups.
Full-Length Practice Exams of NUMS Entry Test:
There are full-length practice exams available that are similar to the real-time exam. This may provide you excellent confidence once you appear within the real exam. This will assist you to learn your preparation level and your pace for every MCQ.
The CEO and co-founder of TopGrade.pk Dr. Muazzam Manzoor gives proper guidelines to students whenever needed through webinars. Students can ask questions associated with their studies. They will be able to clear their doubts. These webinars will assist you a lot during your preparation.
TopGrade.pk provides you the most recent content. It doesn't matter what proportion the syllabus has changed Topgrade.pk will provide you the up-to-date content of the NUMS Entry Test.
Mapped with Latest Syllabus:
TopGrade.pk provides you the latest syllabus contents. You'll have the precise syllabus and all the contents covered in your paid subscription in line with the most recent policies.
24/7 Availability of Entire Content:
The course provided by TopGrade.pk and respective WhatsApp groups are available to you 24/7. There's no restriction in using it anytime. You'll be able to watch as many video lectures, attempt as many questions, or read as many fast revision notes as you can.
More Focus on More Important Topics:
TopGrade.pk provides you the most effective schedule to review for NUMS Entry Test. You're given proper instructions about the importance and difficulty level of all the sections and subjects accordingly. This may assist you to prioritize better.
Lowest Fee, Best Preparation:
The cost as compared to other conventional academies and online academies is way lesser. It's almost 1/10th the value of conventional academics. TopGrade.pk has made it possible for poor background students to prepare for this exam.
13. Why do Students Fail in NUMS Entry Test?
Well, to start this topic let me quote a quotation of a famous investor of the US, "It's good to learn from your mistakes. It's better to learn from other people's mistakes." NUMS Entry Test isn't a simple exam to pass. Per annum, thousands of scholars take this exam, and only a couple of are capable of acing this exam. As quoted above, if you recognize the mistakes made by other students, who did not achieve their ambition, then you'll better rectify them before you made those mistakes. Allow us to explain the common mistakes done by students and assist you not to do an equivalent.
Common mistakes are done by students:
Not Having Own Study Plan and Relying on Teachers Completely:
Most of the students don't devise their study schedule and rely completely on teachers or institutes for his or her better preparation. Which is totally a wrong approach. The only one that can confirm your success during this exam is you and nobody else. Because it is well said that: "SELF REALIZATION is the best teacher, SELF LEARNING is the best teaching and SELF PRACTICING is the best motivation."
Studying In Chronological Order Rather Than Priority Order:
This is another very wrong approach of students towards their NUMS Entry Test prep. They don't prioritize the topics which are of upper importance in exams. NUMS Entry Test syllabus isn't short. It's a lengthy syllabus. You've got to review two years of the syllabus in few months. So, if you begin preparing from one side i.e., in chronological order then there are chances that you simply might not be ready to have a powerful hold on those topics which are most or more important in the exam. As it is well said that., "There is no such thing as "I don't have time"- you just simply need to prioritize better."
Using Passive Study Strategies:
How are you able to know that your study strategy is passive? Let me tell you if you're studying a topic/ subject and your interest therein in a certain topic or subject isn't developing then your study strategy is passive. So, to review actively you would like seriousness. You would like to be compassionate about your goal. If you're studying and questions aren't developing in your mind associated with your topic then you're studying passively. You ought to know that knowing the question is the half answer. So, to review actively you ought to develop questions associated with the subject and check out to find the answers.
Not Analyzing and Improving Your Test-Taking Skills:
When you will take tests during NUMS Entry Test prep, you'll make mistakes. But the key point which can differ you, other students, is that you simply learn from those mistakes. Try to not make an equivalent mistake again. After taking the test, search for the MCQs which are wrong. This may prevent you from doing an equivalent mistake in a real exam.
Not Devising Ways of Fast Revision Along with Your Classes:
Many students continue preparing for the exam and don't realize that at the top of preparation they're going to need to revise the entire syllabus once or twice. So, if they don't make any fast revision notes of the syllabus, they'll not be ready to revise the entire syllabus in one or two days.
Not Reviewing Information, You Already Know:
Some students consider that they know the topic and that they don't ought to focus much thereon. This overconfidence is the reason for the failure of many students. Whatever you recognize or have a grip of, you still got to see that topic on the idea of the NUMS Entry Test. At least, you would like to revise that
Memorizing Rather Than Understanding:
Some students are habitual of cramming. But you can't cram the entire syllabus of the NUMS Entry Test because it consists of F. Sc part 1 & 2 which is a sort of lengthy syllabus to be true. Well, in fact, some topics may be memorized but the majority of the topics are conceptual and desires proper understanding. Otherwise, your chances of failure would be more.
Failing To Master Certain High-Yield Subjects or Topics Owing to Overconfidence:
Well, there are often some topics or maybe subjects which you think that you'll do easily on the idea of your F. Sc scores or some other factors, etc. Let's suppose you think that you're good at physics and while NUMS Entry Test prep you don't take it seriously then your chances of failure are relatively high. Regardless of how good you were at that subject or topic, you still got to undergo it thoroughly. Because those topics are often of high yield in NUMS Entry Test.
Studying Material That Is Rarely Tested on The NUMS Entry Test:
To ace this exam your focus should get on presumably to be tested areas. But some students get their selves tangled in some difficult questions and check out to go deep therein information even if it's not associated with your test. You've got to know that each difficult question or topic isn't getting to be in your test. Yes, there'll be difficult questions but you've got to smartly analyze which questions should be your concern and which shouldn't.
Trying To Do It All Alone:
If you think that you'll steel yourself against the NUMS Entry Test on your own and you don't need any teacher or guidance for your preparation then you're on the wrong path. It doesn't matter what proportion marks you've got in your matric, F. Sc, etc., NUMS Entry Test may be a whole different exam and each student needs guidance and proper teaching to pass this exam. Well, you can't have the experience that your teachers have.
Not Testing Yourselves on The Material:
If you're preparing yourself for the NUMS Entry Test exam, but not taking tests then you're completely at lost. Because it doesn't matter how good your preparation is until you've got tested yourself on the material you've got prepared. because it is said that, "Your eyes don't see, what your mind doesn't know." It means you can't know the mistakes if you haven't made them. So, you would like to take as many tests as you'll be able to before you appear within the real exam.
Starting To Study Too Late:
Some students think that passing this exam is a simple task but it's not. So, they take it easy and begin to review too late until they know. Because the syllabus isn't short so need time and proper attention to go through all the content.
Not Having a Proper Routine/Timetable:
Your daily routine plays a crucial role in your success during this exam. If you've got a variable routine then you can't even consider passing this exam. The syllabus of the NUMS Entry Test consists of two years of content which isn't a simple task to cover in few months so you need a correct schedule to prepare your syllabus and score good marks.
Many capable students fail due to just negative thinking. Some students think that they can't make out. It's a wrong approach. Positive thinking plays a really important role in your success. You ought to believe that you simply can have it away. Put your complete effort in it and believe Allah Almighty that He won't discard your efforts. Insha'Allah your efforts will bore fruit.
14. What Instructions to Follow on The Day of Exam (NUMS Entry Test)?
Instructions for combating test anxiety:
Set your test kit the night before the exam. It should carry all the materials which are supposed to take your exam room e.g., Admit card, wristwatch, pen/ ballpoint/ pointer, chocolates, etc.
Get adequate sleep (At least 5-6 hours) before the night of the exam.
Put on comfortable clothes after a bath on the morning of the exam.
Take appropriate breakfast and a cup of tea/coffee before leaving your home on the day of the exam.
Arrive at the test room early and be seated.
Stay far away from others just before the test.
Don't expect to know everything on the day of the exam.
Stay relaxed and assured during the exam.
Instructions for better time management:
Remember! Time management is a crucial skill for success in your exam. Manage your time wisely.
Plan your time and pace yourself accordingly.
Attempt easier subject first, then tackle the harder ones e.g., First of all, attempt Biology. After attempting biology, attempt Chemistry, then Physics and, then English.
Answer easy questions first and then tackle the hard ones. You can use the Cycle strategy i.e.
1st Cycle:
Attempt easier questions first, skip difficult questions (without wasting any time on such questions).
2nd Cycle:
Attempt difficult questions.
3rd Cycle:
Attempt all remaining questions.
Instructions for better MCQ solving:
Remember! How you approach MCQs while sitting in the examination hall will create a big difference in your score. So, attempt MCQs wisely.
Be ready to read fast and think on your own.
Always have a backup plan. i.e., Plan A, Plan B, etc.
Plan A:
Read the statement & know it (read options & re-read, if u don't catch on for the very first time) Solve the Q & Anticipate the solution locate the solution & pick it.
Plan B:
Back solve.
Plan C:
Make an educated guess or skip and advance (Skipping is usually not good).
Read all the options before picking the right answer.
Pick the answer in the right spot.
Change answer if have a reason for doing this
(your first hunch is usually correct).
Make sure that you just are answering the question asked not the one you expected.
Don't leave any questions unanswered
In questions with the "All of These" option, check whether any of the other three options are incorrect.
In questions with the "None of These" option, check whether any of the other three options are correct. E.g.,
Oxidation is
Loss of electrons
Addition of hydrogen
Decrease in oxidation number
All the above
Reading the last line in questions with a very long statement might be helpful.
Checking dimensions in the physics paper might be helpful.
Instructions for Making an Educated Guess:
If two responses appear to be equally correct eliminate the response that appears to be least associated with the question being asked.
Choose the foremost general answer when other choices are specific and the other way around.
Choose the longest answer when others are much shorter.
Choose the solution with a middle value when other answers are higher or lower.
Choose neither of the similar answers. Choose one of two opposite answers.
Choose the answer that agrees grammatically. For example: a, and an = singular, are = plural.
Choose the solution most related to keywords within the question or statement.
Choose familiar Vs unknown option.
Choose the choice which sounds most rational to you.
Avoid answers with absolutes in them.
(E.g., always, never, every, none, all, only, etc.)