GAT Test Preparation Online
Students Love TopGrade.pk
Check out some of the verified reviews to find out why
GAT Engr M. Haroon Ahsan Khewra
I am Engr M. Haroon Ahsan and feeling good for giving review. Honestly, "TOPGRADE.PK" is best and wonderful online academy on social media with reasonable price. It utilizing your important ...
It's amazing filed of education am happy to join topgrade .pk...
myny is sy preparation ki thi myry 70 marks ay thy ab myri sister ny GAT ka test dyna to myny unky leay TopGrade ko chuna, bhot zbrdast material hy iska or arrangement kamal hy r km time myn bhot zyad...
I want to thank you and everyone out there related to top grade. You people have helped me a lot in my gat exam. Alhamdulillah, I have passed it in my first attempt....
This application is really helpful. It's very handy to use and the video lectures are very are informative. If anyone is looking for entry test preparations at home so this application is high...
38
Video Lectures
38
Fast Revision Notes
8708
MCQs
5
Full Length Practice Exams
Our Course Contents Include
Looking for Institutional Pricing?
We offer bulk pricing/discount for purchases made directly by a school or
program, typically for the entire class.
TopGrade.pk is what GAT General should be
Online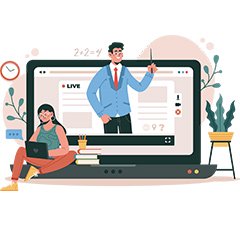 Study anytime, anywhere.
Adaptability to life style & Learning style.
Personalized learning experience.
Convenient & highly effective.
Fully supported on pc, mac, android, and ios.
Beneficial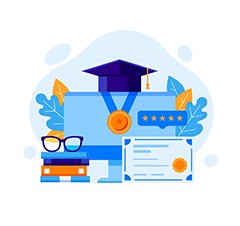 Best utilization of time.
Cover all subjects from all angles with the help of video lectures, fast revision notes, question bank and full length practice exams.
Adapt according to life style and learning style of each student.
Value for money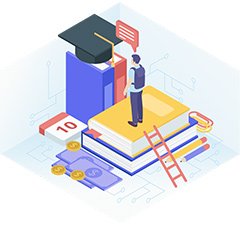 Unbeatable Price: Tremendous facilities at affordable cost.
Well worth the money spent
Offers lot of savings because there are no additional costs of transportation and accommodation etc. involved.
Achieve Top Grades
Our GAT General Services Compared To Others
| Features | | Conventional Academies |
| --- | --- | --- |
| price | Strarting From PKR 3000/month | Starting From PKR 10000/month |
| adaptability to life style | | |
| adaptability to learning style | | |
| accessibility to learning content anytime,anywhere | | |
| re-usability of content | | |
| wastage of time in traveling, waiting etc | | |
| pace/speed | Very Fast | Slow |
| comfort level/convenience | Excellent | Good |
| effectiveness | Reliable Very Easy To Measure | Highly Variable Not Easy To Measure |
| scholarships | | |
| monitoring progress | | |
| Features | | Conventional Academies |
| --- | --- | --- |
| DURATION | APPROXIMATELY 250 HOURS | APPROXIMATELY 80 HOURS |
| STUDENTS SATISFACTION WITH TEACHING QUALITY OF ALL SUBJECTS | | |
| FACILITY TO PAUSE/ALTER SPEED/LISTEN AGAIN | | |
| MONITORING PROGRESS | | |
| Features | | Conventional Academies |
| --- | --- | --- |
| AVAILABILITY | | |
| TABLES/FLOW SHEETS/BULLET POINTS | | |
| COLOURED PHOTOGRAPHS & ANIMATIONS FOR BETTER UNDERSTANDING | | |
| COST | FREE | APPROXIMATELY 2000 |
| Features | | Conventional Academies |
| --- | --- | --- |
| Number of Questions | Very high | Low |
| Test creation according to student needs | | |
| Automatic marking of each test | | |
| Facility to view explanation of each question side by side | | |
| Facility to review all previous tests taken by the student | | |
| Access to topic wise past questions with explanations | | |
| Performance feedback to each student after each test | | |
| Facility to take break during test | | |
| Features | | Conventional Academies |
| --- | --- | --- |
| Number of tests | Many | Few |
| Test creation according to real exam pattern | | |
| Automatic marking of each test | | |
| Prediction of score in final exam | | |
| Facility to review all previous tests taken by the student | | |
| All tests standardized keeping in view previous exam trends | | |
| Monitoring progress and giving Performance feedback to each student after test | | |
| Facility to take break during test | | |
| Features | | Conventional Academies |
| --- | --- | --- |
| Personalized Study Plan (Powered by AI Tutor) | | |
| Video Lectures | | |
| Fast Revision Notes | | |
| Question Bank | | |
| Full Length Practice Exams | | |
| Intelligent Analytics | | |
| Skill enhancement videos | | |
| Personalized notes | | |
| Discussion Forum | | |
Complete GAT test preparation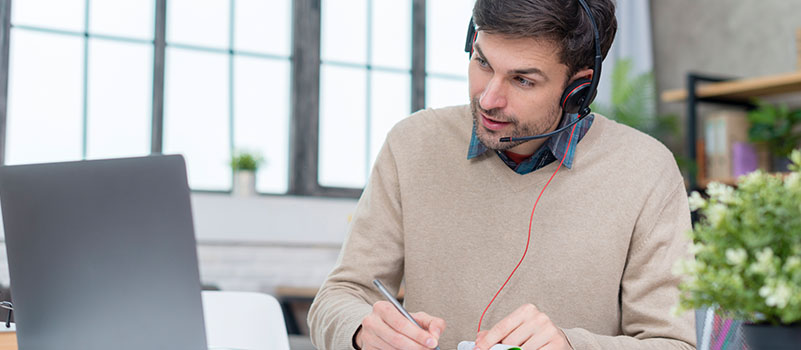 Prepare GAT Test by Online Video Lectures, MCQs, Notes, Past Exams
TopGrade.Pk is an online academy offering preparation for GAT Test. This is the first Pakistan's platform that provides excellent online material for entry tests preparation, and its expert and trained teachers provide 24/7 online guidance and instructions. TopGrade.Pk has a colossal practice question bank, videos, lectures, online assessment, and full-length tests. TopGrade.Pk provides all these facilities at relatively lower rates than other academies and online sites.
1. What is GAT?
Graduate Assessment Test (GAT) is an MPhil admission entry test and Higher Education Commission Scholarship Scheme. National Testing Service conducts the GAT.
2. Why is it important to take the GAT test?
Most of the Universities of Pakistan accept the GAT test for MPhil admission. And to secure admission in an MPhil degree, it is important to take the GAT test and gain desired marks.
3. Who is eligible to take GAT test?
Students who have completed their sixteen years of education are eligible to take the GAT test. Students who have already taken the GAT test and wish to improve their grades can also apply.
4. How do I register to take the GAT test? When will the GAT test be held for the 2023 session?
To register for the GAT test, click the link and follow the guidelines.
Registration Link
There are four series of GAT tests.
I. GAT 1 Test:
The deadline for the online registration of GAT Series-1 is 4th Jan 2021. The test will be held on 17th Jan 2021.
II. GAT 2 Test:
The deadline for the online registration of GAT Series-2 is 1st Mar 2021. The test will be held on 14th Jan 2021.
III. GAT 3 Test
The deadline for the online registration of GAT Series-3 is 3rd May 2021. The test will be held on 6th Jun 2021.
IV. GAT 4 Test
The deadline for the online registration of GAT Series-4 is 07 Jul 2021. The test will be held on 11 Jul 2021.
V. GAT 5 Test
The deadline for the online registration of GAT Series-5 is 15th Sep 2021. The test will be held on 19th Jan 2021.
VI. GAT 6 Test
The deadline for the online registration of GAT Series-6 is 17th Nov 2021. The test will be held on 21st Nov 2021.
5. What is the Format of the GAT General Test?
GAT Test contains three sections
I. Quantitative Ability
II. Verbal Ability - Analogies, Antonyms, Sentence Completion, and Reading Comprehension
III. Analytical Ability - Analytical Reasoning and Logical Reasoning
Marks Distribution
There is no negative marking
Each question carries one mark
Total marks are 100
The acceptable score is 50. Each University has its own acceptable and qualifying score.
Score Validity
GAT test is valid for two years.
6. What Is the Syllabus of the GAT General Test
For each degree or subject, GAT has a different syllabus according to the test type. For example, for admission in MPhil Biology, you will have to take GAT Biology. You can get the complete syllabus for each kind of the GAT from below link
https://nts.org.pk/Products/GATGEN/gat-g-curriculum.php
7. How Many Universities Consider GAT Test Results to Offer MPhil Admission?
There are approximately 36 Pakistani Universities that accept GAT to offer MPhil admission.
Bahria University, Islamabad
Balochistan University of information technology, and Management sciences, Quetta
COMSATS University (All Campuses)
Fatima Jinnah Women University Rawalpindi
Foundation University
GIFT University, Gujranwala
Government College University, Lahore
HITEC University Taxila
Institute of management science, Peshawar
Institute of southern Punjab, Multan
Institute of space technology, Islamabad
International Islamic University, Islamabad
Kinnaird college for women, Lahore
Lahore Leads University
Lasbela university of agriculture, water and marine sciences, lasbela
Minhaj University, Lahore
Muhammad Ali Jinnah University, Lahore
National college of business administration and economics
National defense university, Islamabad
National university of computer and emerging sciences
Pir Mahar Ali Shah arid agriculture University, Rawalpindi
Qurtaba University of information and technology, Peshawar
Riphah international University, Islamabad
Sarhad University of science and information technology Peshawar
Shaheed Benazir Bhutto university, Sheringal Dir
Shaheed Zulfiqar Ali Bhutto university Medical University, Islamabad
Sindh Medrasatul Islam University, Karachi
The superior college, Lahore
University of Science and Technology, Bannu
University of Sindh, Jamshoro
University of South Asia
University of Turbat, Turbat
University of Loralai, Loralai
8. Where will GAT General Test be Held?
GAT test held in following districts of Pakistan;
Federal
Punjab
Baluchistan
Khyber Pakhtunkhwa
Sindh
Azad Kashmir
Fata Fana
Northern Areas
Follow the link to get further information about the relevant cities.
https://nts.org.pk/Products/GATGEN/gat-g-dist-lists.php
9. What Is the Difficulty Level of the GAT Test?
You cannot pass any test without proper planning and guidance. GAT test is not that difficult, and if you prepare for the GAT properly, your chances of getting admission to higher rank Universities will be the highest. The expert and highly talented team of TopGrade.Pk provides online video lectures, notes, complete guidelines, and 24/7 online availability to ensure your success in the GAT test.
10. Why Do Students Fail in Getting Desired Marks in GAT?
Students only fail when they don't take the GAT test seriously and study smartly. Students do not have a good idea about the most important and least important syllabus of the GAT, and they start cramming from one side to the other side. TopGrade.Pk has invested hundreds of hours in planning the intelligent, customized study plan for the GAT Test.
> Not Having Own Study Plan and Relying on Teachers Completely
"SELF REALIZATION is the best teacher, SELF LEARNING is the best teaching, and SELF PRACTICING is the best motivation." Students fail only when they rely entirely on teachers' and others' help. At the same time, successful students devise their study schedules and start preparation with their teachers.
> Studying In Chronological Order Rather Than Priority Order
If you think you can get success in the GAT test by cramming pages 1 to the last page, you are wrong. GAT has specific topics, and you can only pass GAT if you study smartly. TopGrade.Pk has devised the whole syllabus of GAT and divided it based on most important, less important, and least important so that you can prepare in less time.
> Using Passive Study Strategies
When you don't develop interest, and your mind is not questioning during your study, you are studying passively. To learn actively, you have to be passionate and enthusiastic about your GAT Test. Create relevant questions and search for their answers.
> Not Analyzing and Improving Your Test-Taking Skills
Students don't fail due to confidence, but due to their over-confidence, they don't take the test repeatedly and check their mistakes. TopGrade.Pk provides a full-length simulation GAT test. Take the quiz, check your wrong answers, and try not to make the same mistakes again in the next test.
> Not Devising Ways of Fast Revision Along with Your Classes
The biggest mistake students often make is not to revise their syllabus. Students prepare their syllabus but do not devise any revision plans. As a result, they don't have enough time to even revise the entire syllabus once or twice at the end of the preparation. Revise your syllabus with TopGrade.Pk's revision routine to avoid any difficulty at the end of the preparation.
> Not Reviewing Information, You Already Know
The major reason of over-confident students is not to review information they already know. If you have a firm grip on specific details, you still need to check them because every time you read or search a topic, you will come to know different aspects of the topic and learn new things.
> Memorizing Rather Than Understanding
No student can pass GAT if he does not understand the topics. Cramming or memorizing will not going to help you in GAT. Only your concepts and understanding of a topic will help you pass GAT.
> Failing To Master Certain High-Yield Subjects or Topics Owing to Overconfidence
Some students think that they have secured the highest marks in their Bachelors and now they don't need to revise those subjects for the GAT and on the exam day they fail to attempt those questions because they did not give importance to those topics during their preparation.
> Studying Material That Is Rarely Tested on the GAT
Students don't know how to prioritize the GAT topics during the preparation, and as a result, they waste their time on the least essential topics and fail to give importance to the most important ones. Only those students prepare well who study smartly rather than cramming or memorizing the entire syllabus. TopGrade.Pk enables students to prioritize the topics.
11. How to Study for Scoring Higher in GAT?
GAT itself is not a difficult test, but your poor planning will make it difficult. Following are the guidelines to score higher marks in GAT.
> Focus More on Most Likely to Be Tested Topics
Always study smart, not hard. Create a list of most important, less important, and least important topics, and then start studying. Studying without proper planning will bring you a failure. TopGrade.Pk will help you pass your GAT, and its expert and dedicated teachers help you devise the topics according to their importance.
> High Importance
Create a list of high-importance topics and then start studying and understanding them. Prioritize these topics and start your preparation with the TopGrade.Pk.
> Medium Importance
Now after the high importance topics, enlist medium important topics. And start studying them with the TopGrade.Pk.
> Low Importance
After enlisting 1st and 2nd highly important topics, the least important topics should be on 3rd priority.
12. Why Is Online GAT Preparation Better?
Online education is now replacing conventional modes of study. Online GAT preparation requires less time and a low fee as compared to the expensive academies and coachings. TopGrade.Pk is an emerging online tests preparation platform that will help you prepare GAT effectively and more precisely.
> Ease of Access
In online GAT preparation at TopGrade.Pk, you'll need a laptop and a smooth internet connection. You do not need to wait hours for the teachers to come and deliver lectures. Online study is smooth and beneficial in the preparation of GAT.
> Time-Saving
Students waste their precious exam days traveling, getting prepared for the academy, and then waiting for the lecture in academies. Online TopGrade.Pk saves your time by delivering lectures on your laptop so that you need to sit in a calm place and listen to the lectures.
> More Effective Study
TopGrade.Pk provides more effective study as compared to the conventional academies because of TopGrade.Pk provides you with all lectures, notes, full-length papers 24/7, and you don't need to listen and watch the complete video. You have to pick a video of your interest and go to the specific part of the video.
13. Why Join TopGrade.pk for GAT Prep?
TopGrade.Pk is the most fast-growing online GAT test preparation. TopGrade.Pk has won the trust of thousands of parents, students, and teachers through its dedication and planning. Its expert team is 24/7 available to deal with the issues of the students
TopGrade.Pk has prepared a customized study plan for the GAT preparation. This course includes particular subjects, topics, and courses relevant to the GAT. TopGrade.Pk will provide you with and will cover all topics related to GAT.
Conceptual Video Lectures of FAST Entry Test
Video lectures are available that are complete and simple to know. We've nearly 450+ video lectures recorded through the handiest instructors who've many years of revel in coaching the NUST Entry Test.
Fast Revision Slides of FAST Entry Test
We provide you with quick Revision Notes that make your Preparation easy. These notes can assist you in redacting your whole program for a few hours. Suppose you don't need to concentrate on the entire video lecture on a topic you already knew. In that case, you'll be in a position simply to scan the fast revision note to accelerate your Preparation.
Unlimited MCQs Practice (With Explanations)
TopGrade.Pk has unlimited MCQ bank with their explanations. You can attempt them after you have covered the topic.
TopGrade.Pk continuously keeps you updated with your progress. The system evaluates your preparation and shows it in the chart. This will help you calculate your preparation.
TopGrade.pk offers you a live discussion of questions around the clock. For each topic, there are different WhatsApp groups where you can ask teachers questions and interact with other students to share your questions.
Full-Length Practice Exams of GAT
Comprehensive practice exams are available that are similar to the real-time exam. This can give you excellent confidence once you show up for the actual exam. This will help you learn your readiness level and pace for each MCQ.
Dr. Muzzam Manzoor, CEO, and Co-Founder of TopGrade.Pk provides appropriate guidance to students through webinars when needed. Students can ask questions about their studies. You will be able to clear your doubts. These webinars will be yours during your preparation.
TopGrade.pk gives you the latest content. No matter how much the curriculum has changed, TopGrade.Pk will provide you with the updated content of the NUST entrance test
24/7 Availability of Entire Content
The course offered by TopGrade.pk, and the corresponding WhatsApp groups are available 24 hours a day, 7 days a week. There are no restrictions on using it at any time. You can watch so many video lectures, try so many questions, or read so many short reviews. Take notes as you can.
Lowest Fee Best Preparation
The cost is much lower compared to other academies. It is almost a tenth of the value of conventional academics. TopGrade.pk has made it possible for low-income students to prepare for this exam.
14. TopGrade.Pk's Line of Action for FAST Entry Test Preparation
Follow TopGrade's line of action during the GAT preparation with TopGrade.PK.
I. Lecture
First, listen to the relevant lecture on the topic of TopGrade.Pk website.
II. Book
After the lecture, now read that particular topic thoroughly from the book.
III. Revision Notes
Once you have watched the lecture and read from the book, it is time to revise that topic.
IV. Attempt Questions
After complete revision, attempt the questions related to the topic you have read and watched.
15. What Instructions to Follow on the Exam Day?
Prepare your test kit the evening before the exam. You should bring the material that you plan to get into your exam room, such as:
I.
Pro Tips before exam night
Get enough sleep (at least 56 hours) before the exam night.
After bathing on the morning of the exam put on comfortable clothes.
Have a healthy breakfast and a cup of tea/coffee before leaving home on the day of the test.
Get to the exam room early and have a seat.
Stay away from others shortly before the test.
Don't expect to know everything in the test.
Remain relaxed and calm during the exam.
II.
Guide to Better Time Management:
Remember, time management is a critical skill to pass your exam. Manage your time wisely.
Plan your time and pace accordingly.
Try the more accessible subjects first, then the more complex subjects, for example: try biology first. After you try biology, try chemistry, then physics, then English.
Answer the easy questions first, and then tackle the difficult ones. You can use the cycle strategy i.e.
1st cycle: Try more straightforward questions first, skip difficult questions (don't waste time on such questions). 2nd cycle: Try difficult questions. 3rd cycle: Try all remaining questions.
III.
Instructions for Better MCQ Resolution:
Remember: The way you approach the MCQs in the exam room will hugely impact your score. So try MCQs wisely.
Be ready to read quickly and think for yourself.
Always have a backup plan. I.e., Plan A, Plan B, etc.
Plan A:
Read and get to know the statement (read the options and read again if it's not first notice). Solve the question and anticipate the solution. Find the answer and save it.
Plan B:
Solve backward.
Plan C:
Make an educated guess or jump and move on (skipping is usually not good).
Read all of the options before choosing the correct answer.
Pick the answer in the right place.
Change the answer if you have a reason (your first guess is usually correct).
Make sure you answer only the question asked, not the one you expected.
Do not leave any questions unanswered.
IV.
Instructions for Creating a Guess:
If two responses seem to be equally correct, eliminate the response that looks least related to the question being asked
Opt for the only general answer once alternative decisions are specific and also the other method around.
Opt for the foremost extended answer when others are abundant shorter.
Opt for the answer with a median price when other answers are higher or lower.
Opt for neither of the similar answers.
Opt for one in every of two opposite answers.
Opt for the solution that agrees grammatically. For example: a, and AN = singular, are = plural.
Opt for the answer most relating to keywords at intervals the question or statement.
Opt for acquainted Vs. Unknown option.
Opt for the selection that sounds most rational to you. Avoid answers with absolutes in them. (E.g., always, never, ever, none, all, only, etc.)