GIKI Entry Test Preparation Online, Score the Best Grades
Best Online Preparation for Ghulam Ishaq Khan Institute of Science & Technology Entrance Exam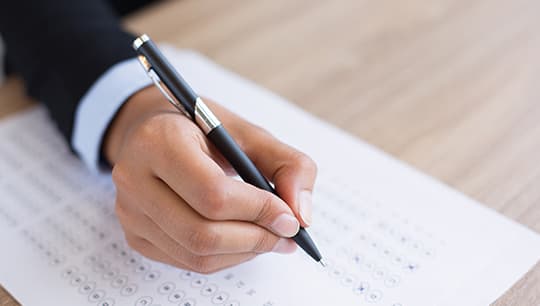 If you are looking to take admission in Ghulam Ishaq Khan Institute of Science & Technology (GIKI), you will have to pass their entrance examination. The preparation for admission test is in itself a big task and most of the students have to join academies and take coaching in order to achieve success. However, Top Grade makes GIKI entry test preparation much easier with a full online solution. We offer the most modern teaching tools including video lectures, MCQs, practice tests, performance analysis and everything else a student needs to prepare for GIKI entry test.
Preparing with Top Grade
If you choose Top Grade for your GIKI preparation you will not have to waste your time in travelling to and from academies, don't have to shift to another city just so you can prepare for entry tests. You save a lot of money otherwise spent on travelling, academy fee, accommodation, food etc. The best part is our courses are designed in a comprehensive way that you can take not only GIKI entry but also entry tests of other prestigious institutes, like UET, FAST, NUST, PIEAS and all other engineering universities that accept ECAT as their admission test.
To prepare for GIKI select our PFUNG course, 'G' stands for GIKI. Fill out the form and request your free demo today.
About GIKI Entry Test
Every year GIKI takes its own entrance test examination for under-graduate student. The Institute is to provide excellent teaching and research environment to produce graduates, pragmatic approach to problem solving, managerial skills and ability to respond to the challenge of socio-economic development.
GIKI Admission Test Eligibility Criteria
The eligibility criteria for GIKI entry test is given below:
HSSC (Pre-Engineering i.e. Mathematics, Physics and Chemistry) with 60% or above marks each in Mathematics, Physics & Overall.
HSSC (Pre-Medical) with Additional Mathematics and 60% or above marks each in Mathematics, Physics & Overall.
A-Level in three subjects Mathematics, Physics and Chemistry with D or above grade each in Mathematics & Physics and O-Level in eight subjects (English, Mathematics, Physics, Chemistry, Biology/Computer Science, Urdu, Islamic Studies & Pakistan Studies) for local applicants and in five subjects (English, Mathematics, Physics, Chemistry, Biology/Computer Science) for those applying from abroad.
How to Apply for GIKI
Every year, GIK Institute offers admissions to undergraduate studies in a wide-array of programs.
Admission applications are managed by the Admissions & Examinations Office. Admission application and Scholarship Financial Assistance applications can only be submitted online through http://admissions.giki.edu.pk
At the declaration of test above mentioned link will provide application form that is submitted online and non-refundable fee is deposited in the respective bank.
The admission to the Bachelor Programs of the Institute is decided on the basis of candidate's earlier educational achievements.
Selection Criteria/Merit Determination
A level/HSSC: 10%
O level /Matric: 5%
GIKI entry test 85%
Syllabus FOR GIKI Entry Test:
All intermediate pre-engineering respective subject syllabus.
English grammatical portion.
Basic Mathematics.
Analytical Reasoning.
Logical Reasoning.
GIKI Entry Test Structure/Format
| Subjects | Total Marks 240 | MCQs 120 | Time (3 Hours) |
| --- | --- | --- | --- |
| Part A | 180 (each correct equal 3 mark and each wrong equal -1) | 60 | 90 mints |
| Physics and Math's | 30 x 3 = 90, 30 x 3 = 90, Total = 180 | - | Same as above |
| Part B | 60 (each correct equal 1 mark and each wrong equal 0) | 60 | 90 mints |
| English | 60 x 1 = 60 | - | Same as above |
Scoring
Each question carries 03 marks for part A.
Each question carries 1 mark for part B.
Total marks will be 240.
Every wrong attempted question will result in -1 marks.
Marks Validity
GIKI entry test marks are valid for one academic year.
Policies/Guidelines to Follow
All candidates must reach their centers well before the time.
Make sure to have admit card and CNIC with all the candidates.
No electronics device is allowed in the test center.
At the commencement of test, talking and sharing of materials is strictly prohibited.
Stop writing while time is finished.
GIKI Testing Locations/Exam Centers
Test will start simultaneously at the exam centres given below:
Rawalpindi
Peshawar
Lahore
Quetta
Karachi
Multan
GIK Contact details
Address: GIKI Institute of Engineering Sciences and Technology, Topi 23640, District Swabi, Pakistan
Telephone: (0938) 281026
Fax: 0938-281032
Website: https://www.giki.edu.pk

over 2000 Video Lectures

Over 2000 Powerpoint Presentations for Fast Revision

35000 + MCQs with well written explanations
Modern Teaching Tools by Top Grade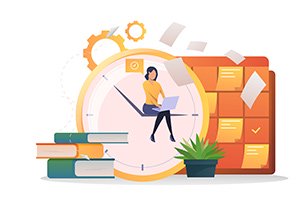 FAST REVISION NOTES
Notes in the form of slide-shows of all sections of all subjects enabling fast revision of highest yield facts. Information is limited to essentials only with self-evident content. Entire content of all slide-shows in standard format available on desktop, tablets and mobile devices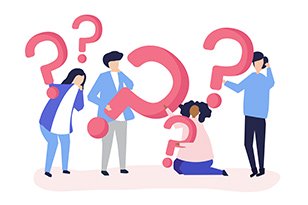 QUESTION BANK
Practice with all types of pattern and past questions from each topic of every subject along with well written explanations. Interactive and intelligent software predicts score of learner in final exam and suggests necessary actions to be taken for improving the performance.