Thousands of Our Happy Students
Having topgrade as my leading acedemy was actually a great experience. It helped me Alot in my building my concepts and helped to gain extra points. Having recorded lectures, mcqs with complete explai...
It was great and very easy to say the least....
I'm grateful enough to the staff for being utterly cooperative. Moreover, this is one of the best platforms for preparation of entry tests. Highly recommended to entry test students!...
The vedio lectures are very good.These lectures improve our learning abilities...
The application process was fairly simple, just like paying of any bill at the bank deposit window. The dedication shown by the TopGrade team is remarkable and IA whoever is using this resource will g...
National MDCAT Awais
★
★
★
★
★
Best site ever in this critical situation. This is the only one platform in whole Pakistan which prepares you for NMDCAT.
National MDCAT Minum ( Mirpur Khas )
★
★
★
★
★
assalam o alaikum ... i'm totally satisfied with topgrade it helps me to improve my study schedule ....thanks topgrade
National MDCAT Kashif ( Muzaffar Garh )
★
★
★
★
★
Very helpful fir NMDCAT prep. And top grade opportunity for quick revision and provided helpful material
Best website for MDCAT preparation. Highly recommended to all peers who are looking for entry test preparation for medical and engineering categories as well.
National MDCAT Hadi
★
★
★
★
★
I choosed top grade for preparation. It is really a well managed website I am still preparing from it. I will recommend all of you to use top grade for preparation.
National MDCAT Zohaib
★
★
★
★
★
Top grade is a very helpful and informative platform for the aspirants of MDCAT. The thing i liked the most is the teaching style of the teachers. Thanks
National MDCAT Sarmast ( Quetta )
★
★
★
★
★
Top grade is really beneficial for students and entrance test preparation..
National MDCAT Mubarak
★
★
★
★
★
Best online portal ever. Students can regulate their own learning with the help of a Question bank containing thousands of MCQs. Totally customized and well-managed website with a supportive team on WhatsApp. Recommended 10/10
Excellent front end, extra ordinary question Bank & specially select your own area of test.
AKU Abdullah ( Faisalabad )
★
★
★
★
★
I will definitely reccomend all students to join Top Grade academy for entry test preparation because it is in the real worth "Top grade". Supportive experts, 24/7 support and guidance and thousands of MCQs are there for your preparation and convenience . A full package indeed !!!
National MDCAT Anara
★
★
★
★
★
Top grade has following feature:-
1-Excellent content
2-cooperative team
3-way of teaching of teachers is amazing
4-question bank
5-slides for revision are effective and less time consuming
6-taking webinars is an excellent way to guide the students for test preparation
7-availability of teachers on whatsapp top grade paid group is mind blowing
247
Video Lectures
241
Fast Revision Notes
19893
MCQs
5
Full Length Practice Exams
Our Course Contents Include
GIKI Entry Test Prep Pricing
This course is designed for the preparation of GIKI Entrance Test
YOU WILL GET
Complete Exam Prep Solution at Home Including Evaluation, Practice and Preparation
Topic Wise Video Lectures of all subjects that will help you build concepts and get higher scores
Topic Wise Fast Revision Notes of all subjects
Adaptive and Interactive Tests through our Question Bank will develop your critical thinking abilities. Explanations of questions will help you correct mistakes, strengthen core concepts and master each topic.
Full-Length Practice Exams will help you anticipate problems which you might face while taking the real exam and prepare for those problems
Intelligent Reports based on your progress will help you identify strengths & areas for improvement
Online Notes Management System will allow you to take notes while preparing any topic. You will be able to find your notes of any topic quickly, whenever required
Phone consultation with an experienced success coach
Latest News & Events related to you
Looking for Institutional Pricing?
We offer bulk pricing/discount for purchases made directly by a school or
program, typically for the entire class.
TopGrade.pk is what GIKI Entry Test Prep should be
Online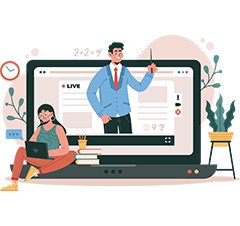 Study anytime, anywhere.
Adaptability to life style & Learning style.
Personalized learning experience.
Convenient & highly effective.
Fully supported on pc, mac, android, and ios.
Beneficial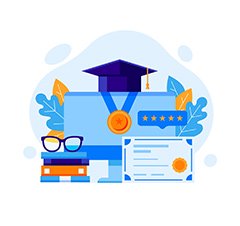 Best utilization of time.
Cover all subjects from all angles with the help of video lectures, fast revision notes, question bank and full length practice exams.
Adapt according to life style and learning style of each student.
Value for money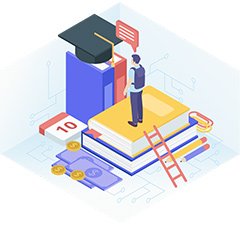 Unbeatable Price: Tremendous facilities at affordable cost.
Well worth the money spent
Offers lot of savings because there are no additional costs of transportation and accommodation etc. involved.
Achieve Top Grades
Our GIKI Entry Test Prep Services Compared To Others
| Features | | Conventional Academies |
| --- | --- | --- |
| price | Strarting From PKR 1000/month | Starting From PKR 10000/month |
| adaptability to life style | | |
| adaptability to learning style | | |
| accessibility to learning content anytime,anywhere | | |
| re-usability of content | | |
| wastage of time in traveling, waiting etc | | |
| pace/speed | Very Fast | Slow |
| comfort level/convenience | Excellent | Good |
| effectiveness | Reliable Very Easy To Measure | Highly Variable Not Easy To Measure |
| scholarships | | |
| monitoring progress | | |
| Features | | Conventional Academies |
| --- | --- | --- |
| DURATION | APPROXIMATELY 250 HOURS | APPROXIMATELY 80 HOURS |
| STUDENTS SATISFACTION WITH TEACHING QUALITY OF ALL SUBJECTS | | |
| FACILITY TO PAUSE/ALTER SPEED/LISTEN AGAIN | | |
| MONITORING PROGRESS | | |
| Features | | Conventional Academies |
| --- | --- | --- |
| AVAILABILITY | | |
| TABLES/FLOW SHEETS/BULLET POINTS | | |
| COLOURED PHOTOGRAPHS & ANIMATIONS FOR BETTER UNDERSTANDING | | |
| COST | FREE | APPROXIMATELY 2000 |
| Features | | Conventional Academies |
| --- | --- | --- |
| Number of Questions | Very high | Low |
| Test creation according to student needs | | |
| Automatic marking of each test | | |
| Facility to view explanation of each question side by side | | |
| Facility to review all previous tests taken by the student | | |
| Access to topic wise past questions with explanations | | |
| Performance feedback to each student after each test | | |
| Facility to take break during test | | |
| Features | | Conventional Academies |
| --- | --- | --- |
| Number of tests | Many | Few |
| Test creation according to real exam pattern | | |
| Automatic marking of each test | | |
| Prediction of score in final exam | | |
| Facility to review all previous tests taken by the student | | |
| All tests standardized keeping in view previous exam trends | | |
| Monitoring progress and giving Performance feedback to each student after test | | |
| Facility to take break during test | | |
| Features | | Conventional Academies |
| --- | --- | --- |
| Personalized Study Plan (Powered by AI Tutor) | | |
| Video Lectures | | |
| Fast Revision Notes | | |
| Question Bank | | |
| Full Length Practice Exams | | |
| Intelligent Analytics | | |
| Skill enhancement videos | | |
| Personalized notes | | |
| Discussion Forum | | |
Best Online Preparation for Ghulam Ishaq Khan Institute of Science & Technology (GIKI) Entrance Exam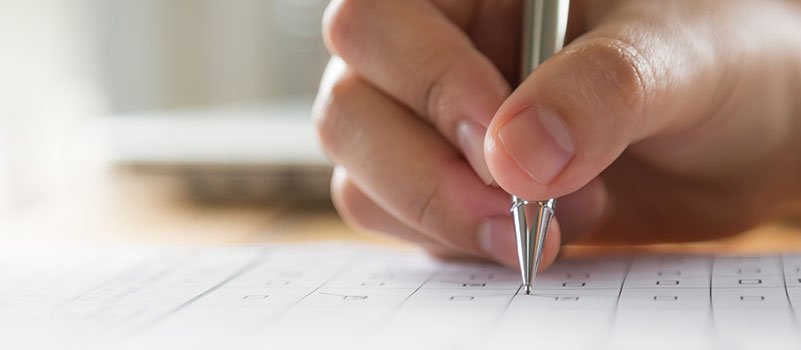 If you are looking to take admission in Ghulam Ishaq Khan Institute of Science & Technology (GIKI), you will have to pass their entrance examination. The preparation for entry test is in itself a big task and most of the students have to join academies and take coaching in order to achieve success. However, TopGrade.pk makes GIKI entry test preparation much easier with a full online solution. We offer the most modern teaching tools including video lectures, MCQs, practice tests, performance analysis and everything else a student needs to prepare for GIKI entry test.
Preparing GIKI Entrance Exam with TopGrade.pk
If you choose TopGrade.pk for your GIKI preparation you will not have to waste your time in travelling to and from academies, don't have to shift to another city just so you can prepare for entry tests. You save a lot of money otherwise spent on travelling, academy fee, accommodation, food etc. The best part is our courses are designed in a comprehensive way that you can take not only GIKI entry but also entry tests of other prestigious institutes, like UET, FAST, NUST, PIEAS and all other engineering universities that accept ECAT as their admission test.
To prepare for GIKI select our PFUNG course, 'G' stands for GIKI. Fill out the form and request your free demo today.
Introduction
Ghulam Ishaq Khan Institute of engineering and emerging sciences is one of the known institute in Pakistan which conducted entrance exam every year for the admission of eligible candidates.
Eligibility Criteria
HSSC (Pre-Engineering i.e. Mathematics, Physics and Chemistry) with minimum 60% marks each in Mathematics, Physics & Overall.
HSSC (Pre-Medical) having Additional Mathematics and with minimum 60% or above marks each in Mathematics, Physics & Overall.
A-Level with following subjects: Mathematics, Physics and Chemistry with D or above grade each in Mathematics & Physics and O-Level in eight subjects (English, Biology/Computer Science, Mathematics, Physics, Chemistry, Islamic Studies, Pakistan Studies & Urdu,) for local applicants and in five subjects (English, Mathematics, Physics, Chemistry, Biology/Computer Science) for those applying from abroad.
Canadian or American High School Diploma or International Baccalaureate Diploma with Mathematics (with Calculus), Physics and Chemistry with minimum 60% or above marks, as per IBCC equivalence formula, each in Mathematics, Physics & Overall.
B.Sc. (Mathematics & Physics) with 60% or above marks each in Mathematics, Physics & Overall.
Diploma, of three years, of Associate Engineering (DAE) in relevant technology from a Pakistani Board of Technical Education with at least 60% marks each in Mathematics, Physics & Overall.
Notes:
Applicant with Physics, Mathematics, and Chemistry background can apply for all Programs including Computer Science or Computer Engineering.
Applicant with Computer Studies /Computer Science background instead of Chemistry at their HSSC or A- Level can only apply for Computer Engineering or Computer Science.
How to Apply
Go to http://admissions.giki.edu.pk/
Fill in the form by login the account using any of the desired information asked by them and submit online application form.
Then upload recent color photograph.
Candidate can optionally apply online for scholarship or loan.
Candidates can apply online for following scholarship: Punjab Educational Endowment Fund (PEEF), Chief Minister Khyber Pakhtunkhwa, FATA scholarships and Financial Assistance (Interest Free Loan). Other scholarships than these can be applied for after joining the Institute.
Scholarships will be continued if the performance will be satisfactory according to the criteria of an institute.
Print Bank Challan. (Processing Fee: Rs. 4700 for single test and Rs. 5700 for both tests, add Rs. 500 if applying for Financial Assistance)
Deposit payment in Bank and Fill in paid bank challan details in your profile.
Reach test center with Admit Card, original Matric/O-Level Certificate and Paid challan GIK Copy on July 01, 2018.
Check entry test result online.
All check listed documents to admission office in case of admission is offered.
Processing fee can be paid Online:
Account Title: GIK Institute HBL A/C No. 00427991707703 for payment in Pak Rupees (PKR).
IBAN #: PK 70 HABB 0019 7900 0008 5901
OR
For Payment in US $:
Bank: Habib Bank Ltd
Title of Account: GIK Institute Topi
Account No: 19790002044611
Branch Code: 1979
Swift Code: HABB PKK AXXX
IBAN: PK 76 HABB 00 19790002044611
Selection Criteria/Merit Determination
Test score in Admission Test OR SAT-II (in Mathematics and Physics for Engineering and Computer Science Programs and in any two subjects for Management Sciences Program) for those applying from outside Pakistan 85%
HSSC Part I + SSC/Equivalent. 10% + 5%
O-level (for those with O-Level and A-Level background). 15%
Latest qualification for High School Diploma, IB diploma or B.Sc. or DAE. 15%
Syllabus
The test will be from FSc textbooks.
Exam Format
Mathematics 30 MCQs
Physics 30 MCQs
English 20 MCQs
Total Marks: 200 Marks
Time Allowed: 120 Minutes
Scoring
Correct Answer: 2.5 Marks
Incorrect Answer: -1 (in Physics and Math only)
Not Attempted: 0 Marks
Score Validity
GIKI entrance test is valid for one academic year.
Important Points for Students
Policies
Exam Centre / Testing Locations
Following cities are offered for the test centre. Candidate must choose according to his/her continence.
Rawalpindi
Peshawar
Lahore
Quetta
Karachi
Multan