PIEAS Entry Test Online Preparation
PIEAS Entry Test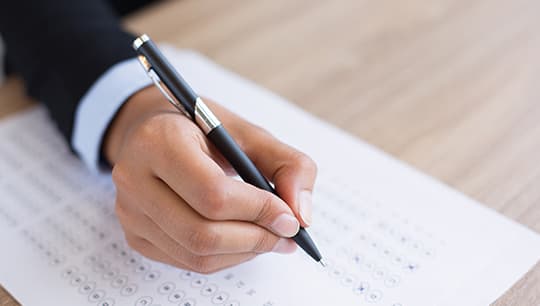 PIEAS Entrance Test is a paper based test conducted by Pakistan Institute of Engineering and Applied Sciences (PIEAS), required to be taken by pre-engineering students for sake of getting admission to various undergraduate programs offered at PIEAS. Top Grade offers the best alternate to the conventional academies. Now you can do your PIEAS entry test preparation online. Using video lectures, MCQs, practice exams, solved past papers, analytics of your performance and a lot more. This futuristic approach of study doesn't need you to leave your comfort zone. Neither you have to go to academies nor have to spend a lot of money just for entry test preparations.
Top Grade specializes in online entry test preparations. Request a free demo by filling the form and adapt to the future today.
PIEAS Entrance Test Eligibility Criteria
For admission to BS Engineering Programs, at least 60% marks or equivalent in both Matriculation/O-level and Intermediate/A-level or equivalent examinations with Physics, Chemistry and Mathematics as major subjects.
For admission to BS Computer and Information Sciences, at least 60% marks or equivalent in both Matriculation/O-level and Intermediate/A-level or equivalent examinations with Physics and Mathematics as major subjects.
Candidates with pre medical background, who have taken additional paper of Mathematics, are also eligible to apply.
Diploma of Associate Engineer (DAE) holders, are also eligible.
Those waiting for their results may also apply. However, the intermediate/A-level or equivalent result with at least 60% marks or equivalent is required at the time of joining the BS program.
Following students are not eligible for admission at PIEAS:
Students having less than 60% marks in Matric
Students who failed or not appeared in any subject in FSc Part-I or Part II
Students having less than 60% marks in O/A level as per equivalence certificate issued by IBCC
How to Apply for PIEAS Entry Test?
First of all visit http://red.pieas.edu.pk
After creating account, remember user name and password.
Fill in and submit online application form.
Upload recent passport size color photograph.
Upload academic documents (optional)
Print Bank Challan.
Make payment in Bank and Fill in paid bank challan details in your profile.
Send required documents to Registrar office.
Print Call Letter (which will be made available after verification of fee through bank).
Appear for Test at the venue and date mentioned in your call letter.
Merit List will be placed on PIEAS website within 3 weeks after test.
Keep visiting your profile on our website for any update before and after Entry Test.
Apply Online:
Preferably apply online; application forms should be submitted on-line at PIEAS web site http://red.pieas.edu.pk.
Copy of online bank deposit slip will be generated after submission of application form. Save a copy of the bank receipt for your record as well.
Apply Offline:
The form can be downloaded from the PIEAS web site http://red.pieas.edu.pk.
Copy of online bank deposit slip is also available at PIEAS website. Save a copy of the bank receipt for your record as well.
For both modes of application form submission, the application processing fee must be deposited in the PIEAS University online Account No. 00427991660803 (Title of Account: PIEAS-APF) All HBL Branches in Pakistan. Application form along with the Bank receipt of processing fee must reach the Registrar Office not later than the advertised deadline. However, there will be no bank service charges for submission of processing fee through any branch of HBL.
Selection Criteria/Merit Determination
1. Matriculation (SSC or Equivalent)
2. HSSC/F.Sc (Pre-Medical) or Equivalent
3. Entrance Test
Note: 0-level/ A-Level 40% of 0-Level equivalence from IBCC
Syllabus for PIEAS Entry Test
Intermediate Text Books Of Physics, Chemistry and Mathematics. Syllabus of English is not defined
PIEAS Entry Test Structure/Format
The test shall consist 100 multiple-choice questions (MCQs). Each MCQ is followed by four options. Candidate is supposed to pick single best answer for each question.
Scoring
Each question carries 03 marks. Total marks, therefore, are 300.
There will be Negative Marking in the test. For each correct answer, 03 marks will be awarded whereas for each incorrect answer, 01 mark will be deducted from the total score.
No negative marking will be done on not attempting a question.
PIEAS Entry Test Validity
PIEAS entry test marks are valid for one year.
Policies/Instructions for The Exam Day
First of all, make sure that the question book given to you contains hundred (100) questions in all i.e. twenty five (25) questions in each Section I, II, III and IV.
Check if you are provided with an answer sheet consisting of one page only.
You must write your Roll No., Name, Exam city and put your signature in the spaces provided on this page and also on the answer sheet.
On the printed answer sheet, there are FOUR choices for each question. Fill the appropriate choice only with a black marker. If you wish to change your answer, you may do so by erasing the previous answer.
The question paper is divided into Four Sections. As your performance in the written test depends on doing well in ALL the Four Sections, you are strongly advised to attempt as many questions as you can from each section.
You can carry out your rough work anywhere in the question book.
After the test is over, place your printed answer sheet inside the question paper and return both the question paper and the answer sheet to the invigilator.
Mobile phones are strictly prohibited in the Examination Hall.
You can use your own calculator only. Borrowing calculator is not allowed.
PIEAS Entrance Exam Testing Locations/Exam Centers
The candidate can select any of the cities given below as his/her test center. The candidates are advised for their own convenience to choose a city nearest to their residence.
Abbotabad
Bahawalpur
D.I Khan
Faisalabad
Gujranwala
Gujrat
Islamabad
Jamshoro
Karachi
Lahore
Larkana
Malakand
Mianwali
Multan
Peshawar
Quetta
Rawalpindi
Sargodha
PIEAS Contact Details
Address: Pakistan Institute of Engineering & Applied Sciences (PIEAS), Lehtrar Road, Nilore, Islamabad, Pakistan.
Phone No: +92 51 1111 PIEAS, +92 51 1111 74327
E Mail: registrar@pieas.edu.pk
Website: www.pieas.edu.pk
PIEAS Entry Test Preparation with Top Grade
With Top Grade's PFUNG course, a student can prepare not only for PIEAS entry test but also he or she can do the entry test preparation for other engineering universities. The 'P' in PFUNG stands for PIEAS. With this PIEAS online preparation, you do not have to attend any academy or move to another city just for entry test preparation. This exclusive entry test preparation course can help you achieve your dream of becoming an engineer. So sign up today by filling the above form and clam your free demo.

over 2000 Video Lectures

Over 2000 Powerpoint Presentations for Fast Revision

35000 + MCQs with well written explanations
Modern Teaching Tools by Top Grade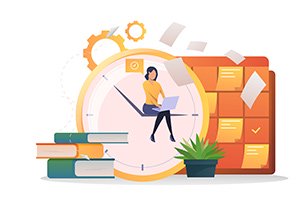 FAST REVISION NOTES
Notes in the form of slide-shows of all sections of all subjects enabling fast revision of highest yield facts. Information is limited to essentials only with self-evident content. Entire content of all slide-shows in standard format available on desktop, tablets and mobile devices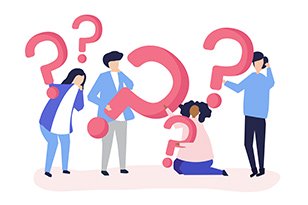 QUESTION BANK
Practice with all types of pattern and past questions from each topic of every subject along with well written explanations. Interactive and intelligent software predicts score of learner in final exam and suggests necessary actions to be taken for improving the performance.