ETEA Engineering Preparation Online (For Admission In Engineering Universities Of KPK)
Join us to be Next...
Students Love TopGrade.pk
Check out some of the verified reviews to find out why
ECAT Mian Abdul Basit Mansehra
Excellent...
ECAT Sindh Muhammad faraz Karachi
top grade is providing video and mcqs that helps us in entry test. The fees of this is very low and i am enjoying while studing...
This Acedemy Help Me Alot In My Preparation For ETEA.Best Videos Leactures And Revision Slides And 1000s Of MCQ'S. And The Staff is Really cooperative....
ETEA Eng. Rekhmeena (Peshawar)
this website this very good. i was searching for a website with record lecture with proper explanation. there are many website with record lectures but did not help me but all taking few lecturers of ...
423
Video Lectures
437
Fast Revision Notes
28284
MCQs
5
Full Length Practice Exams
Our Course Contents Include
Looking for Institutional Pricing?
We offer bulk pricing/discount for purchases made directly by a school or
program, typically for the entire class.
TopGrade.pk is what ETEA Engineering (KPK) should be
Online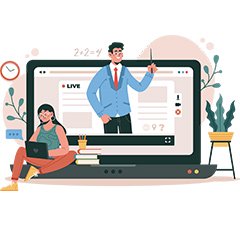 Study anytime, anywhere.
Adaptability to life style & Learning style.
Personalized learning experience.
Convenient & highly effective.
Fully supported on pc, mac, android, and ios.
Beneficial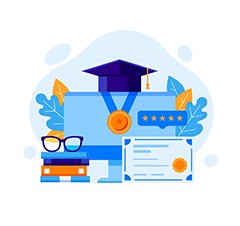 Best utilization of time.
Cover all subjects from all angles with the help of video lectures, fast revision notes, question bank and full length practice exams.
Adapt according to life style and learning style of each student.
Value for money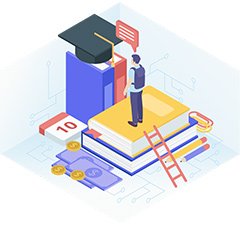 Unbeatable Price: Tremendous facilities at affordable cost.
Well worth the money spent
Offers lot of savings because there are no additional costs of transportation and accommodation etc. involved.
Achieve Top Grades
Our ETEA Engineering (KPK) Services Compared To Others
| Features | | Conventional Academies |
| --- | --- | --- |
| price | Strarting From PKR 3000/month | Starting From PKR 10000/month |
| adaptability to life style | | |
| adaptability to learning style | | |
| accessibility to learning content anytime,anywhere | | |
| re-usability of content | | |
| wastage of time in traveling, waiting etc | | |
| pace/speed | Very Fast | Slow |
| comfort level/convenience | Excellent | Good |
| effectiveness | Reliable Very Easy To Measure | Highly Variable Not Easy To Measure |
| scholarships | | |
| monitoring progress | | |
| Features | | Conventional Academies |
| --- | --- | --- |
| DURATION | APPROXIMATELY 250 HOURS | APPROXIMATELY 80 HOURS |
| STUDENTS SATISFACTION WITH TEACHING QUALITY OF ALL SUBJECTS | | |
| FACILITY TO PAUSE/ALTER SPEED/LISTEN AGAIN | | |
| MONITORING PROGRESS | | |
| Features | | Conventional Academies |
| --- | --- | --- |
| AVAILABILITY | | |
| TABLES/FLOW SHEETS/BULLET POINTS | | |
| COLOURED PHOTOGRAPHS & ANIMATIONS FOR BETTER UNDERSTANDING | | |
| COST | FREE | APPROXIMATELY 2000 |
| Features | | Conventional Academies |
| --- | --- | --- |
| Number of Questions | Very high | Low |
| Test creation according to student needs | | |
| Automatic marking of each test | | |
| Facility to view explanation of each question side by side | | |
| Facility to review all previous tests taken by the student | | |
| Access to topic wise past questions with explanations | | |
| Performance feedback to each student after each test | | |
| Facility to take break during test | | |
| Features | | Conventional Academies |
| --- | --- | --- |
| Number of tests | Many | Few |
| Test creation according to real exam pattern | | |
| Automatic marking of each test | | |
| Prediction of score in final exam | | |
| Facility to review all previous tests taken by the student | | |
| All tests standardized keeping in view previous exam trends | | |
| Monitoring progress and giving Performance feedback to each student after test | | |
| Facility to take break during test | | |
| Features | | Conventional Academies |
| --- | --- | --- |
| Personalized Study Plan (Powered by AI Tutor) | | |
| Video Lectures | | |
| Fast Revision Notes | | |
| Question Bank | | |
| Full Length Practice Exams | | |
| Intelligent Analytics | | |
| Skill enhancement videos | | |
| Personalized notes | | |
| Discussion Forum | | |
Online Preparation of ETEA Engineering with TopGrade.pk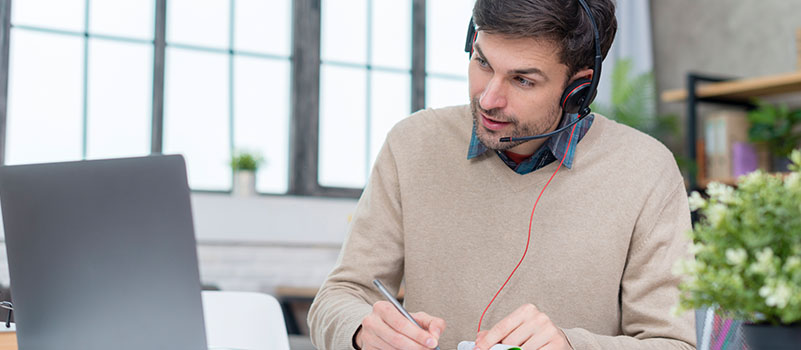 ETEA KPK Preparation for engineering exam
After completing the intermediate, students are often confused about what to do next, which leads them to miss many opportunities due to a lack of proper guidance. The purpose of TopGrade.pk is to guide our students to the path of success by helping them at every step of the way. This is why we have designed courses for entry test preparation including ETEA ECAT, to help students achieve their dream all across Pakistan. So, if you are a pre-engineering student from KPK who is planning on taking this test, we got you covered.
ETEA (Educational Testing and Evaluation Agency Khyber Pakhtunkhwa) is an educational entity established in 1998 by the government of Khyber Pakhtunkhwa. The goal of this agency is to conduct an entrance exam for admission to the medical and engineering universities of Khyber Pakhtunkhwa. Unlike Punjab, where HEC conducts the engineering entrance exam (ECAT), ETEA holds the entrance test for engineering in KPK. If you aspire to become an engineer, you are at the right place.TopGarde.pk offers a complete engineering entrance exam preparation course including for the ETEA engineering exam. Currently, we have countless students from Khyber Pakhtunkhwa enrolled in our classes. We assure you that if you put your trust in our platform for ECAT preparation, you won't be disappointed. This article contains everything you need to know about the engineering exam conducted by ETEA KPK. So, let's get started.
1. What is ETEA ECAT and why is it important to take it?
To get admission to any public or private sector engineering university in Khyber Pakhtunkhwa, you have to pass the ETEA engineering entrance exam held by the ETEA agency for UET. This test is basically a prerequisite for getting admission to the University of Engineering and Technology (UET) Peshawar, but lots of private universities have also made it mandatory to pass this test if you are an engineering aspirant.
If you are serious about opting for engineering as your career, this is the right time for you to set your priorities right. Our platform will help you do that because our goal is to provide guidance, counseling, and the best quality preparatory material to our students so that they can ace this test and manifest their dream of becoming an engineer into reality.
In KPK, the ETEA Engineering test will be conducted in the following cities:
Kohat
Swat
D.I Khan
Malakand
Mardan
Abottabad
Peshawar


2. What is the schedule for the ETEA engineering test?
The date for the ETEA entrance test varies every year, but it is always taken 2-3 months after students are done with their part 2 exam of FSC. This gives them the time to prepare for the test, and most people do well since the duration of two to three months is enough to ace this test. Many people join academies to improve their test-taking skills, while some prepare for tests on their own. It is important to seek help during this phase, so we suggest you join our academy for ETEA exam prep, as our course is specifically designed for students who don't want the trouble of going to academies daily. Instead, they can learn things at their own pace from the comforts of their own homes.
The schedule for 2023 is not yet confirmed by UET Peshawar, but like 2021, it will most probably be held in August. But mind that, in 2021, the registration started on June 18, 2021, almost two months before the actual test. Make sure you don't skip the date for registration by mistake, as your future goals depend on it. The last date for registration was July 20, 2021.


3. How to register with ETEA for the engineering test?
The whole process of registration is very simple, and you can do everything online. The process is almost the same for both MDCAT and ECAT, as they are both held under ETEA.
The first step in registration for the entrance test is the submission of the entrance test fee, which is 2500 Rs. You can submit it at any branch of UBL, where you will receive a receipt after successful submission. The bank account number to which you will submit the fee is 205505522 (Make sure you check the account number from the official website of ETEA before fee submission, as it is critical that you get it right).
After that, you should go to the given site, and put the receipt number for logging into your account. After login, you will be asked to fill out some forms, which will contain all the necessary information that they need for registration. The address of the site is given below.
http://enggentrancetest.pk/uet/pages/form/
After filling in the details carefully, submit the form. Make certain that there are no spelling errors in any of the information you provide.
They will ask you to select the venue before completing the submission process. You should choose the venue which is closest to your accommodation.
The final step is printing the admit card, which you will need to bring to the exam day.


4. What are the eligibility criteria for the ETEA engineering test?
There are certain criteria that should be met when applying for this engineering exam. If for any reason, you do not meet some criteria, you will not be eligible to apply and get admission to an engineering institute that lies under the authority of ETEA. Following are the conditions that should be fulfilled:
In 2023, only those candidates who have secured more than 60 % marks in whole, in FSC pre-engineering from a registered board shall be able to apply for the ETEA engineering test.
Aspirants who are still waiting for their intermediate results can also apply.
A-level students who studied chemistry, math, and physics for two years can also apply.
B-tech or DAE students who got a minimum of 60 % marks can also apply.


5. Format of KPK ETEA ECAT
Recently, the air has been thick with rumors that in 2023, the format for the entry test will be different from the past years. But thankfully no such rumors are confirmed by the officials. So, you should keep preparing according to the old format. The number and types of questions vary for different subjects, which you elect based on your intermediate subjects and your predilection to pursue a field. The division of marks is as follows
1. For the engineering entry test, the total marks are 200. All of them carry equal marks, and there is negative marking too. The total duration of the test is 3 hours.
2. Then there are other recruitment tests, for which conditions vary a little bit. The total marks in those are 100. Negative marking also varies. In some tests, there is negative marking, while others are exempted from it. The time allotted is also less, than 1.5 hours.
I. ETEA computer engineering
Computer 60 questions
Physics 60 questions
Chemistry 60 questions
English 20 questions
II. ETEA general engineering
Math 60 questions
Chemistry 60 questions
Physics 60 questions
English 20 questions
III. ETEA MDCAT test for medical colleges
Biology 60 questions
Chemistry 60 questions
Physics 60 questions
English 20 questions


6. Instructions for candidates on exam day
ETEA issues some instructions for the MDCAT and ECAT candidates that should be followed on exam day. You can read in-depth about it from their official website given below:
https://etea.edu.pk/instructions
Some of the most important instructions ones are:
On the day of your exam, you must bring your admit card, which you printed during the registration.
You should bring a transparent or clear clipboard because it will not be provided by the exam takers.
A black marker or pointer with a thin tip to fill in the answers on your answer sheet is also needed on the exam day.
The exam format must be understood before the test. There are two formats for entry tests held under the ETEA. Choose the one according to your field.
Make sure you think about a question thoroughly before answering because cutting or marking two answers is prohibited.
You cannot ask the managers about the questions or how to attempt them because understanding the statement is also part of the test.
The sheet for rough work is at the end of the answer sheet. You shouldn't detach it from the paper.
Do not fold, scratch, or rip your answer sheet from anywhere.
The candidate's name, roll number, and test format (which could be paper version A, B, C, or D) are already filled on the sheet. Make sure you read the details carefully before starting and check for any mistakes.
Don't rip off any page from the answer sheet.
Don't write on the backside of the paper.
Do not bring your mobile phones to the exam center as they are strictly prohibited. Leave them outside the exam center.
Electronic devices like calculators, calculator watches, mobile phones are strictly prohibited. Mathematics and scientific tables are not allowed.
In case of violation of any of the conditions mentioned above, your paper will be canceled. In case of impersonation, an FIR will be lodged against you and there will be serious consequences.


7. What can you do to improve your score on the ETEA entry test?
At TopGrade.pk, we have taught and trained students for entrance exams for years. This experience has taught us certain steps that students should take to boost their performance. For your convenience, we have made a list of things you can do to achieve a high score on any entry test.
Start your preparation at least 2-3 months before the exam, not right before the test. Cramming last moment will not help you achieve a good score.
Try to understand the concepts rather than just memorizing them. Once you adopt the habit of understanding, you will have a good grip over your elective subjects. It will give you the advantage of attempting exam questions intelligently. But make sure you don't become overconfident while attempting because there is negative marking. Bluffing will lead your score to drop because of the implication of negative marking.
Practice, practice, and practice. This is the only mantra for success. Attempt as many past papers as you can get your hands on. It will help you become acquainted with the format and the nature of questions that appear in the exam.
Learn the strategy of managing your time efficiently. Once you start working according to the designated timetable, it becomes easy for you to stick to your schedule.
Locate your weaknesses and work on them. Prioritize the topics that you find difficult. Priority-wise revision is better than revising in chronological order.
Stay consistent. In order to be victorious, you should put in the effort regularly and stay on track. Give each subject time.
Minimize the use of social media and smartphones. It is easy to get distracted when exams are approaching so you cannot afford to procrastinate. Limit the time you spend on social media.


8. Why should you opt for an online mode of study for the ETEA engineering exam?
The world is transforming because of the invention of scientific gadgets like mobile phones, laptops, computers, and tablets. In the past, people used to opt for in-person classes because they were bound to, but now they have other options available. E-learning is the new model of education, and its scope is rising among students for various reasons. Digital classrooms allow hundreds of students to learn and prepare for exams without going anywhere. Online learning offers various advantages over traditional learning. Some of them are mentioned below:
With the online mode of education, you are at the liberty of choosing when to take your classes, listen to the lectures, or complete your assignments. There are no as such deadlines. TopGrade.pk is an online platform that believes in facilitating students. So, you have complete access to all the contents of the course 24/7. The flexibility that comes with online classes is irreplaceable. In online classes, you are not bound to sit at a spot all day and wait for the day to be over. In fact, you can study while running errands around your house. You can customize your schedule based on your availability and ease.
Online classes teach you a significant amount of self-discipline and control. Even though you are free to take classes whenever you are free, it does not mean that you can procrastinate and skip classes altogether. It is no one's responsibility but yours to pass the exam so you can be a successful engineer in the future. In an online class, students are fully accountable for their actions and results, which in turn motivates them to work hard and push themselves. They are actively participating in online education rather than passively following already set goals. So E-learning makes them more disciplined.
Efficient time management:
Time is management is one of the most critical steps of preparing for an exam, especially when you are taking classes along with your self-revisions. But it is something not lots of students can do. But E-learning teaches you to manage your time in a way that you get stuff done without feeling overburdened. Students say that they can set and work according to their own pace, and follow their deadlines. It makes the students feel accomplished and responsible when they finish their tasks on time.
Learning new technical skills:
Online classes are a great way of enhancing your technical skills. During the online mode of learning, you get to explore lots of different digital things, like interactive classes, live discussions, quizzes, downloading material, etc. All these skills can be acquired when you practice online, and the best way to do that is to study online and challenge yourself by getting out of your comfort zone.
Schools, colleges, and academies create a sense of pressure and competition which might overwhelm some people. Students start comparing their pace to others, completely forgetting that everyone's way and pace of learning is different, hence feeling discouraged. Meanwhile, in online classes, there is no comparison. In fact, you set your own momentum. By doing so, you will be able to prepare for ECAT more peacefully.
By opting for online education, you save yourself lots of costs that get spent on daily conveyance to your colleges and academies. Not only that, online courses, like ours, are relatively cheaper than the others. So, if you have any issues with affordability, join our classes for preparation for the ETEA engineering entrance exam. There is a variety of courses available on our website that can be customized according to your needs, that too for a very affordable price.
No restrictions for remote areas:
Students from remote areas don't have access to the resources available to students from big cities. This biasness and unequal distribution of resources lead to the failure of so many potential engineers. Online classes are an easy alternative for such unfortunate students. You don't have to travel to far-off areas to get an education. Technology has brought everyone closer and has made access to quality education relatively easier via E-classes.
Freedom to do other activities:
A considerable amount of time can be saved for other activities if you choose online education over traditional. We advise students to avoid unnecessary topics and focus on high-priority topics. Our teachers can guide you about all the high-yield and low-yield topics. This way you can save so much time that you can spend on other activities.
9. Why you should choose TopGrade.pk for Online Exam Preparation
TopGrade.pk is one of the best destinations for students who want to prepare for NMDCAT, ECAT, NTS, and so many other tests. We also offer free demos for our online classes, so you will be able to get to know about our methods of teaching things at our academy. TopGrade.pk is one of its kind platforms that offers entry test preparation at the lowest possible price, almost 1/10th the price other academies charge. We offer trials for not only our online classes but for the following categories as well:
With TopGrade.pk, you can personalize your own study plan, based on the test you are taking and the criteria of that test. By designing your own study plan, you can focus on your weaknesses better, because you know where you are lacking and which topics need your most important. We can design it precisely to cater to your needs.
Our enrolled students can get access to all the slideshows, presentations, and notes that we have designed for each topic. They are the fastest and most reliable means of revision before the exam when you cannot go through everything due to time shortage. You can get a free trial as well if you wish to before investing in our course.
Our website has an intelligently designed question bank for the students, having questions designed in the required formats from all subjects and all topics. Answers and explanations to these questions are also available. Once you solve all the questions, our software will predict your expected score in the test based on your performance. We can also guide you on how to improve your score by analyzing your lacking.
Practice exams are very helpful in preparation for the engineering entrance exam because they will give you a basic idea about the nature of the question paper. Our full-length practice tests are based according to the format of the final exam, and also according to the trends and nature of questions that will most likely appear on the test. 'Practice makes perfect, so we encourage our students to practice as much as they can before their final exam by providing them with full-length papers as well as past papers.
Our software can determine which contents you have used and which ones are left. By looking at our software analysis, you can analyze your own performance and determine where you stand. You can also access your test reports via our software, so you can find out on which chapters and topics you need to spend more effort and time on. Join our course for ETEA engineering test preparation for a free trial.
Students can acquire complete access 24/7 to our lectures after spending a small amount on buying the course contents. But of course, a free trial is also available. Our diligent and dedicated teaching staff prepare these lectures on all the topics of all the chapters that are in the syllabus for the exam preparation. Not only that, but we also offer skill enhancement videos, such as how to manage time, how to manage stress, why is book reading important, how to solve the exam, general instructions for the test, etc. These lectures have helped a lot of students in the past, and we assure you that by joining our course you will learn a lot of new things that are indispensable for your personal growth and success.
It is a place for the students to discuss and learn together. The practice exams there are based exactly on the format of the entrance exam, which in this case is the ETEA entry test. All tests are accompanied by in-depth analysis, on which your performance is predicted.
10. But why should you join TopGrade.pk for the ETEA engineering test?
We have been helping young students manifest their dreams of becoming successful engineers into reality for years. TopGrade.pk has been an operational academy for many years now, and we have a track record of creating winners. After you join our courses, you can get free access to all of the following:
I. Video lectures explain everything about ETEA ECAT:
You will find everything you need to know in order to ace this test from our lectures. Through these lectures, we can teach you everything about the exam format, syllabus, the nature of questions, high priority topics, and simple tips to improve your overall score.
II. Discreetly designed study schedule:
We decide our schedules based on the deadlines of the exam so students can complete the course tension-free and on time. This leaves them with the time to revise.
III. Slides for faster revision:
Each topic has prepared presentations that you can use to revise along with the material from your textbooks. PPTs
IV. Progress tracking:
We use various tools for tracking our students to evaluate their academic activities. Feedback has been proven to be useful in improving exam scores.
V. 24/7 content availability:
Our course contents are available at any time of the day, so you can prepare whenever you have time. To get access to the contents of the syllabus, you can download our app from the app given in the link below
https://play.google.com/store/apps/details?id=com.topgrade&hl=en&gl=US
FAQs Regarding ETEA Engineering (KPK) 2023
There are lots of questions that students frequently ask, we have tried to answer as many as possible
ETEA, which stands for Educational Testing and Evaluation Agency of KPK, is an educational entity that conducts ECAT and MDCAT in Khyber Pakhtunkhwa for admission in medical and engineering universities of KPK.
ECAT is the engineering college admission test while ETEA is an agency that conducts it. ETEA is responsible for taking MCAT and ECAT tests for universities in KPK.
The goal of this test is to filter out the students who are eligible enough to get admission to the engineering universities of KPK. Only those students who perform exceptionally well are selected for admission.
If you are a student from KPK who is aspiring to become an engineer, it is absolutely essential that you take this test. By only passing this test, you can get admission to the prestigious institutes of Khyber Pakhtunkhwa.
No calculator or electronic device of any sort is not allowed in this test. You are given a sheet for calculations and rough work. Strict actions will be taken against people who bring a calculator to the center.
You can apply for taking ETEA ECAT online, via the official website of ETEA. You can proceed with registration after submitting a fee of 2500 Rs to any branch of UBL. For more details, check out their website.
We would not say that it is a piece of cake, you definitely have to put effort and hard work to really succeed. But with the right dedication, you can ace this test and get admission to the engineering university of your dream.
After submitting the fee at UBL, you are given a receipt number that you have to fill in the login slot on the ETEA website. Carefully fill in the details on the website, avoiding all spelling errors. Once you are done, you are asked to choose the venue for your test.
The date for ETEA ECAT is not yet confirmed by the University of health sciences (UHS) Peshawar. But it will most likely be held in 2021. But mind that, the registration starts in June (18 June to 20 July 2021).
Yes, there is a negative marking. If you don't know the right answer to a question, it is better to keep it unattempted. No marks will be deducted if you leave a question unanswered. Only wrongly attempted ones will cost you marks.
ETEA ECAT is accepted by all the engineering universities of Khyber Pakhtunkhwa, including the university of education and technology (UET). In addition to government institutes, some private engineering universities also require this test.
The total number of questions in the ETEA general ECAT exam is 200. Each question carries one mark, so total marks are also two hundred. There is also negative marking in the test.
The total time for solving the varies from test to test. But for ETEA ECAT, the test duration is 3 hours.
The ETEA ECAT test is conducted in various cities of KPK like Kohat, Swat, D.I Khan, Malakand, Mardan, Abbottabad, and Peshawar. Students are at liberty of choosing the area near their residence.
Yes, the entire process for registration is entirely online. It is really easy to get registered as the process is not at all complicated. If you have any confusion regarding the process of registration, head to the official website of ETEA. They have all the guidelines for the students over there.
F.Sc (pre-engineering), A level (Physics, Chemistry, Maths), B-tech, and DAE are all eligible to apply for ETEA. But F.Sc students who have scored at least 60 % students can apply. The students who are waiting for the part 2 results can also apply based on their part 1 results.
All the questions in ETEA ECAT are multiple-choice questions. Format for ETEA computer engineering is different from the general engineering exam. In general engineering exams, the subjects from which questions appear are physics, chemistry, maths, and English but in computer engineering, math is replaced with a computer.
The number of subjects differs based on the nature of the test. But for the general engineering exam, the questions are from Physics, Chemistry, Maths, and English.
In the general ETEA ECAT exam, the total number of questions in the test from the chemistry part is 60.
The total number of multiple-choice questions from Physics is 60.
The total number of multiple-choice questions from Physics is 60.
English part contributes the least percentage to the test. 20 MCQs are from the English section.
If you are a student from Punjab who wants to get admission to the engineering universities in Khyber Pakhtunkhwa, you can apply on one condition, which is that you possess a KPK domicile.
The aggregate is calculated on three factors i.e., ETEA ECAT test score, F.Sc marks, matric marks. The ECAT score accounts for 50 % of the total aggregate, F.Sc marks contribute 40 % and matric contributes 10 %.
Yes, you can apply for rechecking of the ECAT held under the ETEA. But it is not actually "rechecking" its "re-totaling" where they re-count your score to see if you made a mistake.