NAT IE engineering preparation, Complete Online Solution
Students Love TopGrade.pk
Check out some of the verified reviews to find out why
NAT-IE Shahzaib Safdar Lahore
#Top grade# one of the best onlinie learning platform. Trying to build the students a gem. Really satisfied with top grade and highly recomended app for entrance test preparation.#THANK YOU#TOP GRADE#...
Tap Grade is the Best Platform To do Preparation online any time and anywhere of university admissions test and other tests....
Topgrade is a good platform for the students who cannot afford academies as it provides the easy approach to the preparation for entry test . And staff is polite and humble and cooperative....
I am overwhelmed to be a part of Topgrade's services.....love the fact that you have just an awesome response and also were happy to receive a quick reply.....will definitely recommend it to fami...
How I join your lecture...
429
Video Lectures
442
Fast Revision Notes
31825
MCQs
Our Course Contents Include
Looking for Institutional Pricing?
We offer bulk pricing/discount for purchases made directly by a school or
program, typically for the entire class.
TopGrade.pk is what should be
Online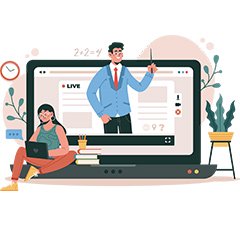 Study anytime, anywhere.
Adaptability to life style & Learning style.
Personalized learning experience.
Convenient & highly effective.
Fully supported on pc, mac, android, and ios.
Beneficial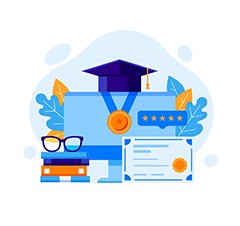 Best utilization of time.
Cover all subjects from all angles with the help of video lectures, fast revision notes, question bank and full length practice exams.
Adapt according to life style and learning style of each student.
Value for money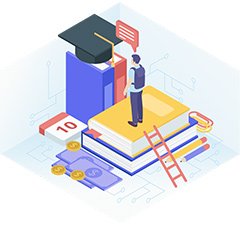 Unbeatable Price: Tremendous facilities at affordable cost.
Well worth the money spent
Offers lot of savings because there are no additional costs of transportation and accommodation etc. involved.
Achieve Top Grades
Our Services Compared To Others
| Features | | Conventional Academies |
| --- | --- | --- |
| price | Strarting From PKR 3000/month | Starting From PKR 10000/month |
| adaptability to life style | | |
| adaptability to learning style | | |
| accessibility to learning content anytime,anywhere | | |
| re-usability of content | | |
| wastage of time in traveling, waiting etc | | |
| pace/speed | Very Fast | Slow |
| comfort level/convenience | Excellent | Good |
| effectiveness | Reliable Very Easy To Measure | Highly Variable Not Easy To Measure |
| scholarships | | |
| monitoring progress | | |
| Features | | Conventional Academies |
| --- | --- | --- |
| DURATION | APPROXIMATELY 250 HOURS | APPROXIMATELY 80 HOURS |
| STUDENTS SATISFACTION WITH TEACHING QUALITY OF ALL SUBJECTS | | |
| FACILITY TO PAUSE/ALTER SPEED/LISTEN AGAIN | | |
| MONITORING PROGRESS | | |
| Features | | Conventional Academies |
| --- | --- | --- |
| AVAILABILITY | | |
| TABLES/FLOW SHEETS/BULLET POINTS | | |
| COLOURED PHOTOGRAPHS & ANIMATIONS FOR BETTER UNDERSTANDING | | |
| COST | FREE | APPROXIMATELY 2000 |
| Features | | Conventional Academies |
| --- | --- | --- |
| Number of Questions | Very high | Low |
| Test creation according to student needs | | |
| Automatic marking of each test | | |
| Facility to view explanation of each question side by side | | |
| Facility to review all previous tests taken by the student | | |
| Access to topic wise past questions with explanations | | |
| Performance feedback to each student after each test | | |
| Facility to take break during test | | |
| Features | | Conventional Academies |
| --- | --- | --- |
| Number of tests | Many | Few |
| Test creation according to real exam pattern | | |
| Automatic marking of each test | | |
| Prediction of score in final exam | | |
| Facility to review all previous tests taken by the student | | |
| All tests standardized keeping in view previous exam trends | | |
| Monitoring progress and giving Performance feedback to each student after test | | |
| Facility to take break during test | | |
| Features | | Conventional Academies |
| --- | --- | --- |
| Personalized Study Plan (Powered by AI Tutor) | | |
| Video Lectures | | |
| Fast Revision Notes | | |
| Question Bank | | |
| Full Length Practice Exams | | |
| Intelligent Analytics | | |
| Skill enhancement videos | | |
| Personalized notes | | |
| Discussion Forum | | |
NAT-IE Preparation Online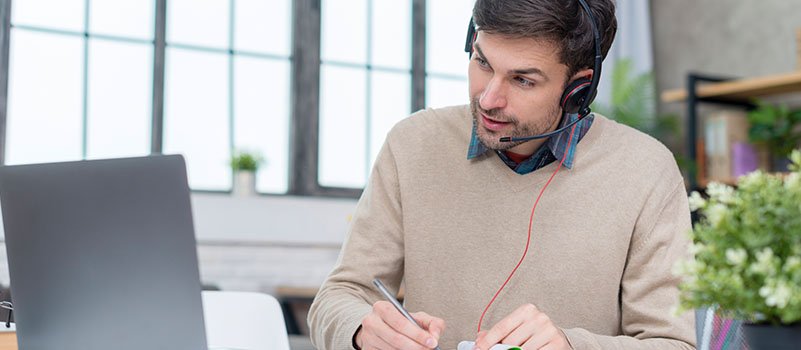 TopGrade.pk offers complete online solution for NAT IE preparation and the advantages include:
Video Lectures from the most qualified teachers
Thousands of MCQs in question bank
Access to Fast revision Notes
Practice Exams
Questions that appeared in past papers
Much cheaper than going to conventional academy
Basically, NAT is the contraction of National Aptitude Test, which is basic for getting affirmation in NTS related institutes. These days NAT turn into the famous testing framework in Pakistan for getting confirmation in colleges. National testing administration is the legitimate body to hold distinctive sorts of the test in Pakistan as the vast majority of the colleges in Pakistan leads the test in the supervision of NTS for affirmation and for giving the grants.
Before getting entrance into any NTS affiliated institute, the applicants are required to take and finish the test. Similarly, alternate fields of study, the competitors are additionally required to take NAT pre-engineering test for getting affirmation in any quality engineering college of Pakistan. The authorities of NTS are in charge of leading the test and for reporting the schedule of the test.
It is our misfortune that we don't have any essential educational structure in our nation. On the off chance, if you need to be an engineer or doctor, you need to think about hard and must accomplish up to 60% checks in your intermediate examination. What's more, when you get quality imprints than you understand this isn't sufficient. Presently there is a major obstacle in your way to get admission in your coveted college and that is Entry Test.
There are likewise numerous institutes, who are getting ready students for NAT examination from past numerous years. In any case, right now is an ideal opportunity of innovation and science, where man vanquished the moon and looking forward towards different planets, the run of the mill strategy for educating is sufficiently neither, nor competent any more. TopGrade.pk is the most recent and reliable online instructive framework, which is so proficient to make your every concept clear and set you up well for NAT examination.
Introduction
The NAT National Aptitude Test (NAT) is associated with National Testing Service Organization- Pakistan. Many of universities in Pakistan consider NTS test which is conducted by the NAT. NAT IE is for engineering disciplines.
Eligibility Criteria
All the students who have completed their 12 years of Education are eligible for the test.
The candidates can take any one of these NAT-I test according to their fields of study.
NAT-IE: For Pre-engineering group
NAT-IM: For Pre-medical group
NAT-IA: For Arts and Humanities group
NAT-ICS: For Computer Science group
NAT-ICOM: For Commerce group
NAT-IGS: For General Science group
How to Apply
Registration is compulsory for appearing in the respective test as scheduled by NTS™. The registration process is given below:
Register (must be done for one time only) to NTS online Registration Portal Datacell.nts.org.pk
Candidate upload a recent photograph in NTS online Registration Portal. Then apply for latest NAT test in NTS online Registration Portal.
Now download NAT bank deposit slip from NTS online Registration Portal Datacell.nts.org.pk (Bank deposit slip is available on NTS online Registration Portal only)
Deposit Rs. 700/- for NAT test through online bank deposit slip in the branches of MCB, Meezan bank, HBL or ABL. (See bank service charges on deposit slip)
* Applicants are required to provide their pix with complete face exposure.
* Don't send any documents other than original bank deposit slip.
Selection Criteria/Merit Determination
Every university evaluate the score according to their terms and conditions.
Syllabus
Physics, Chemistry and Mathematics should be prepared from FSc textbooks. And there are books in market for quantitative and analytical reasoning.
Exam Format
1. English 20
2. Mathematics 10
3. Physics 10
4. Chemistry 10
5. Quantitative 20
6. Analytical Reasoning 20
Scoring
Each question carries 1 mark
No negative marking.
Score Validity
The score of NAT is valid for one year only.
Exam Centre / Testing Locations
To get the details about the test Centre click the link given below.
­http://www.nts.org.pk/Products/NTSNAT/nat-district-list.php