NMDCAT Preparation Online (According To PMC Syllabus & Guidelines 2023)
Amazing Results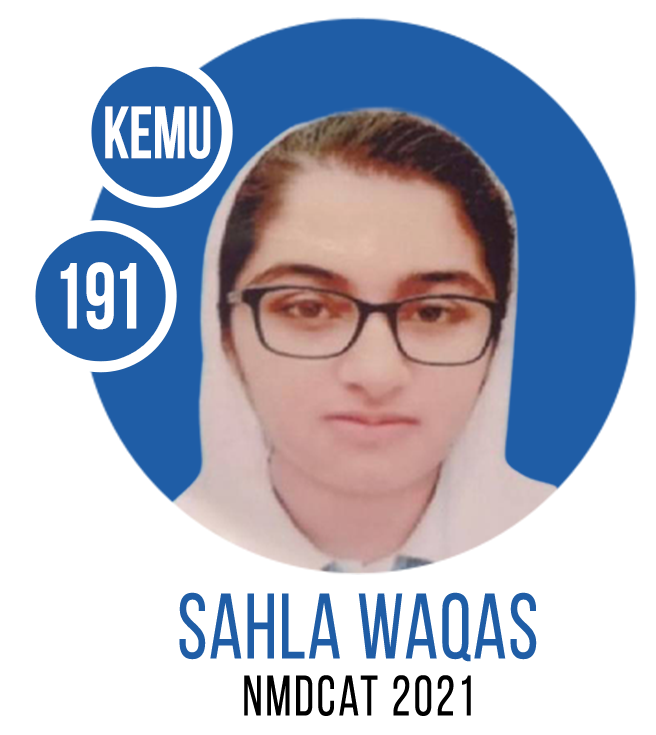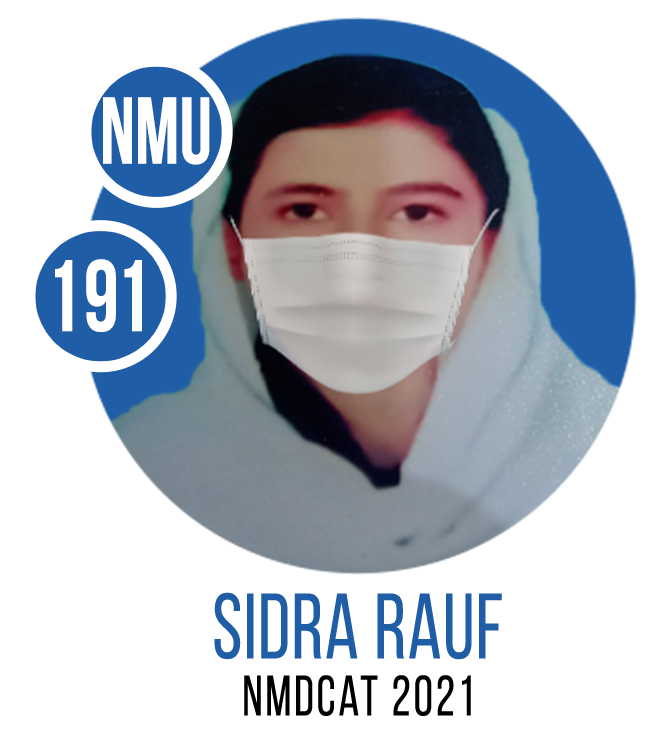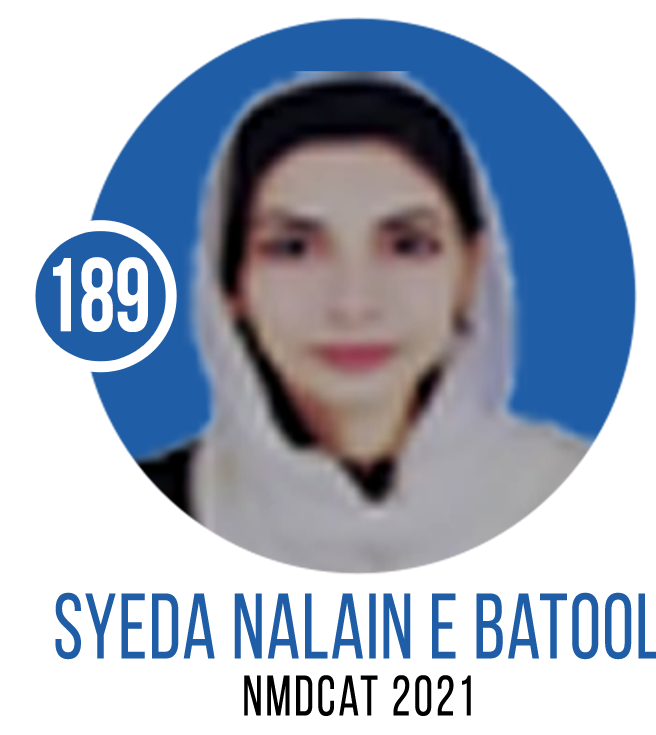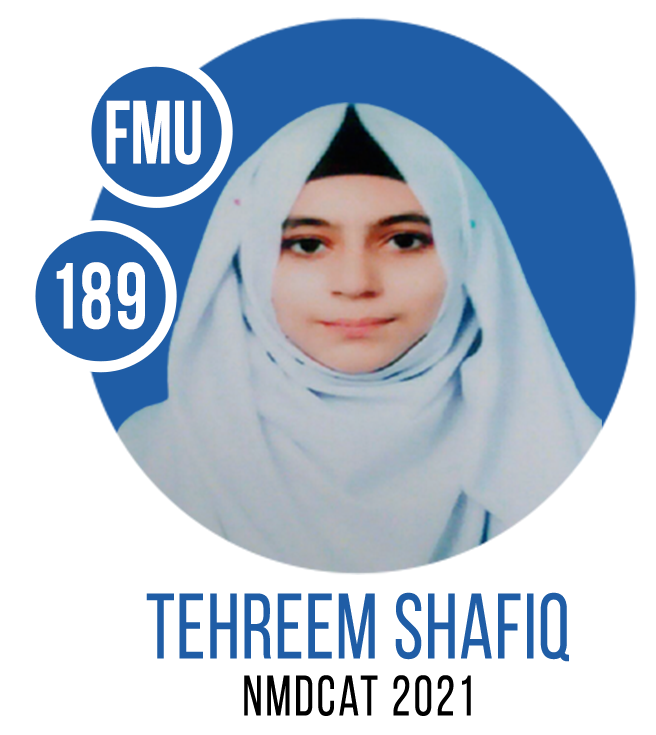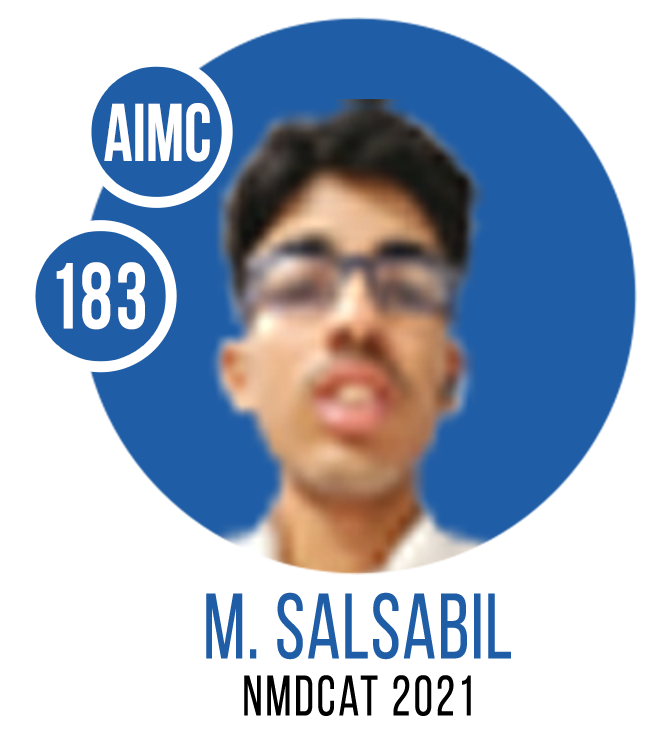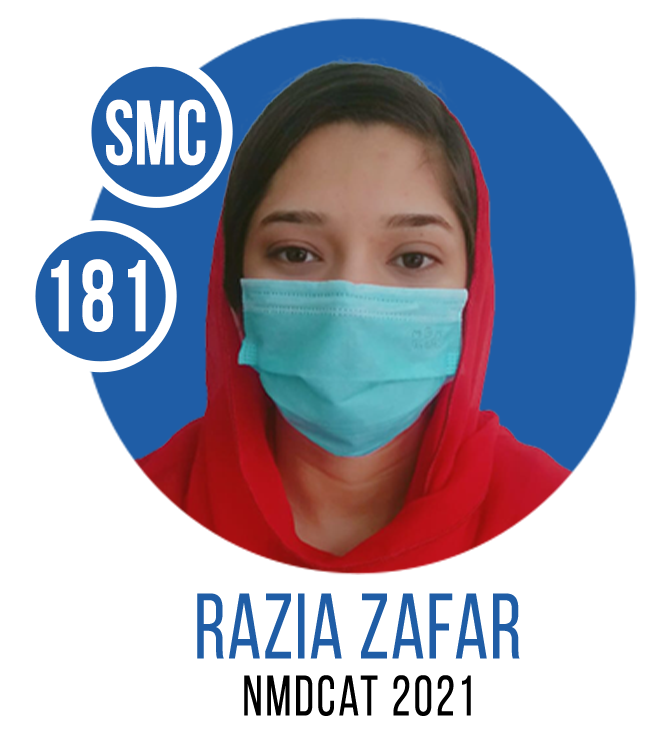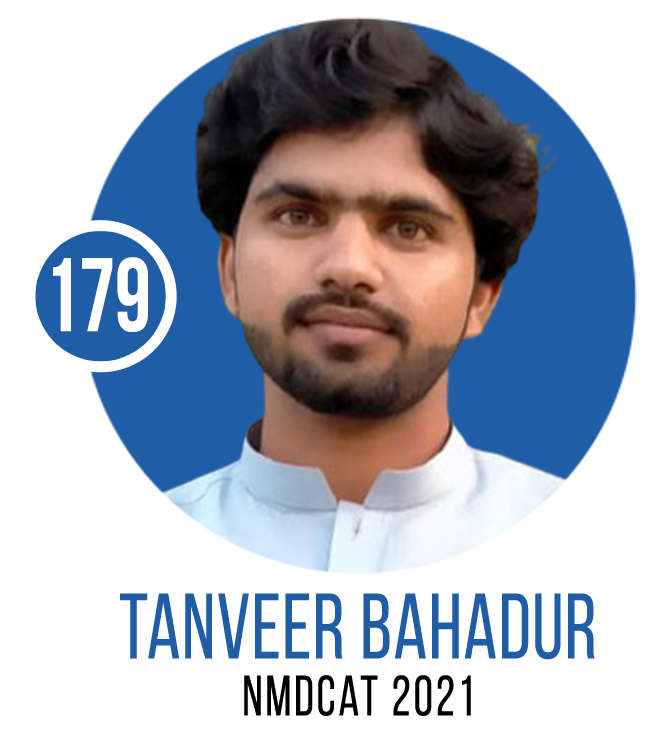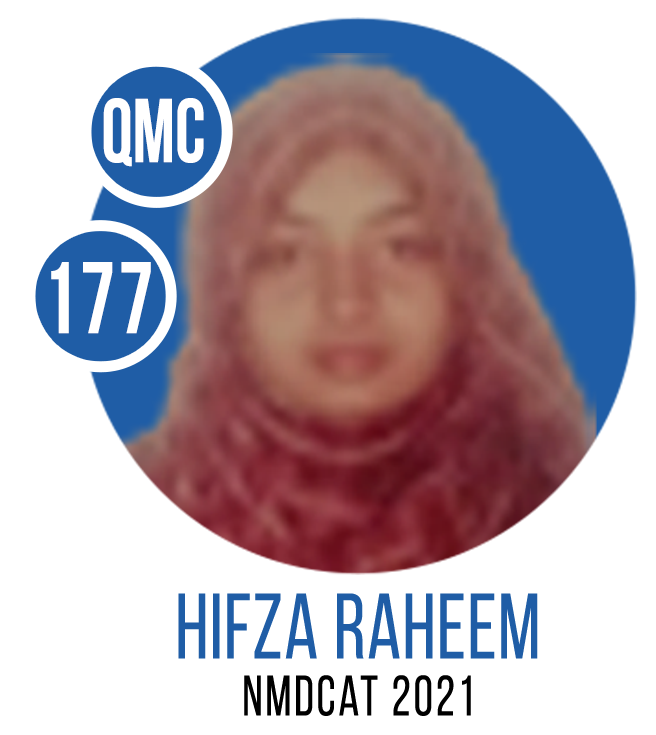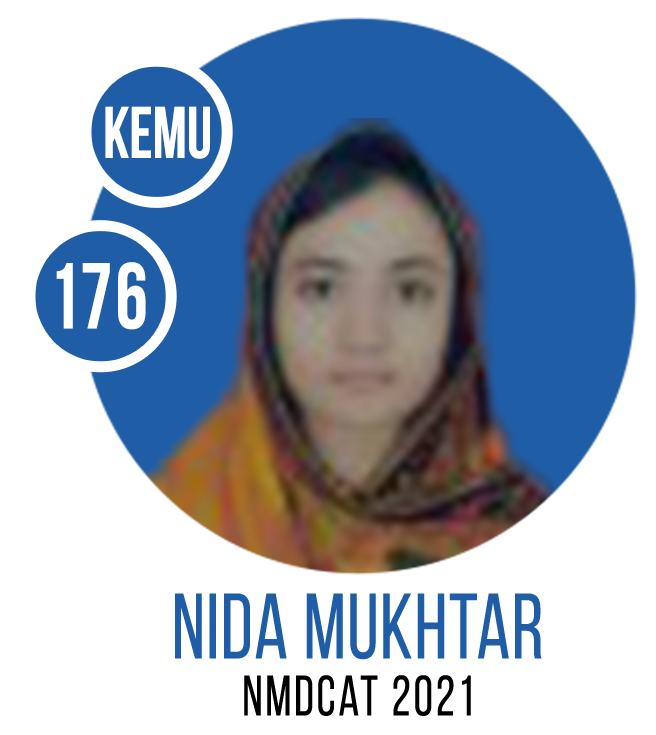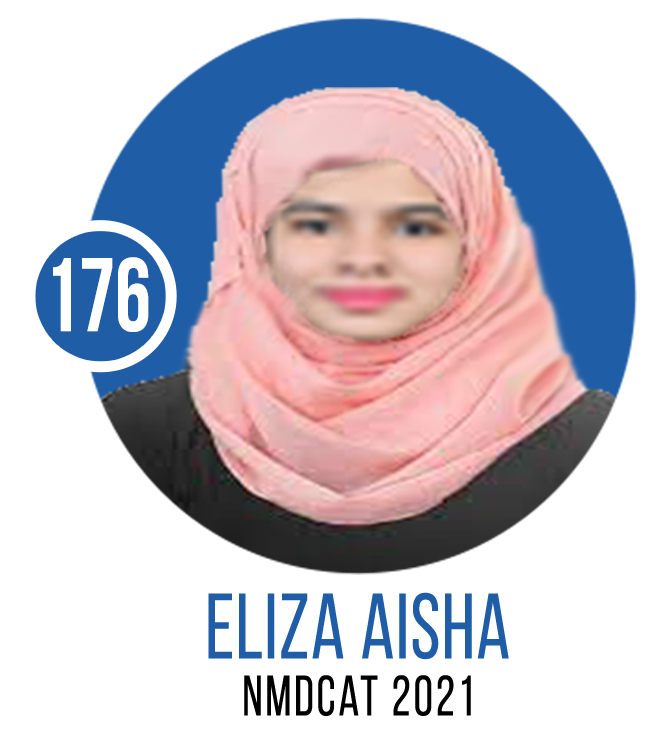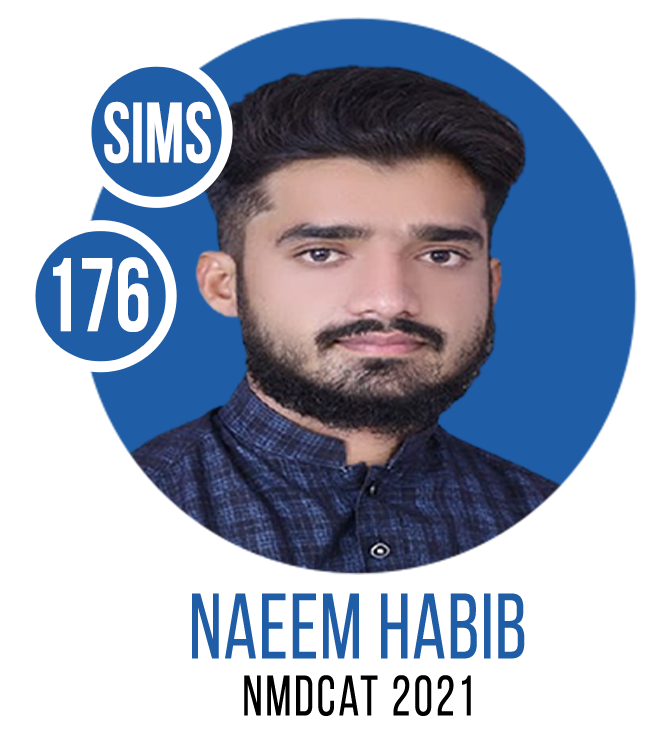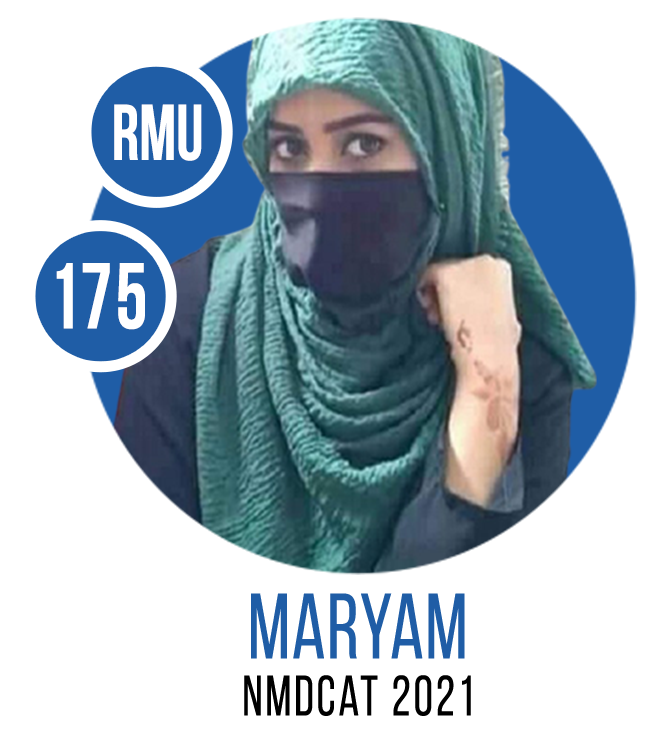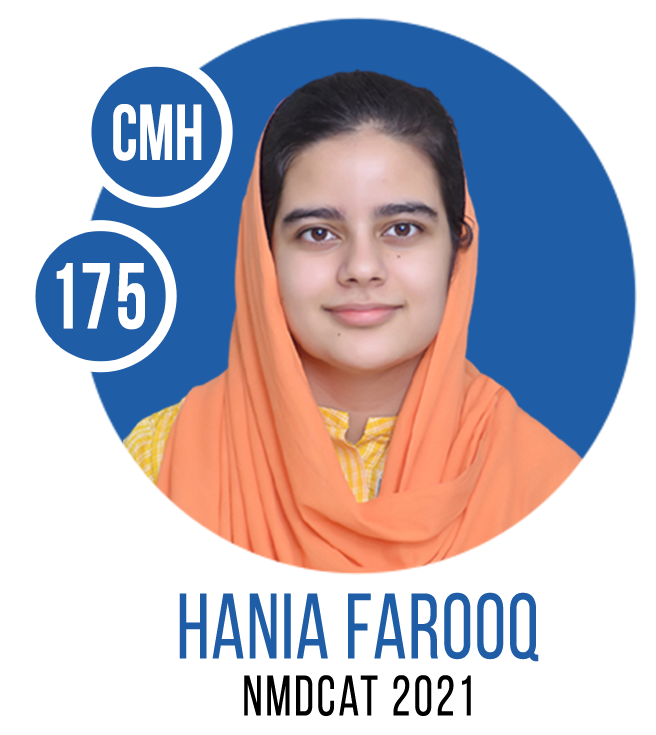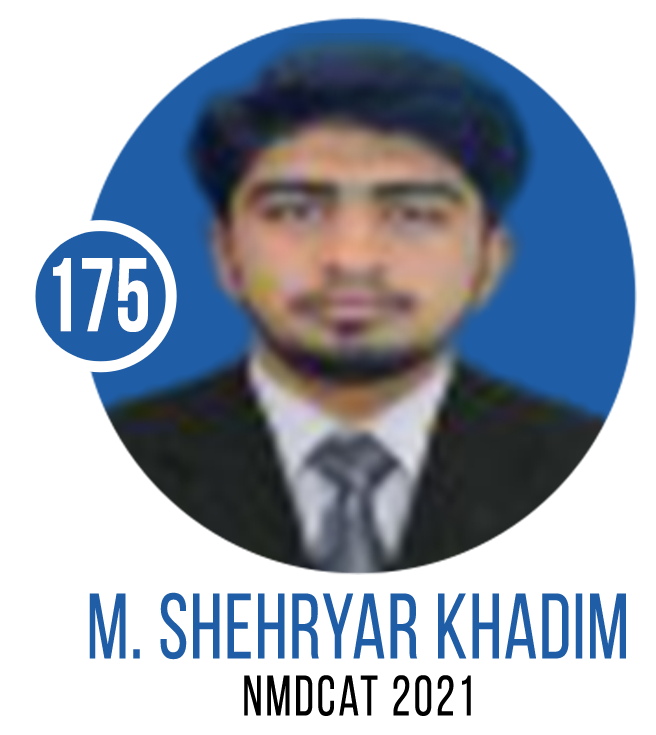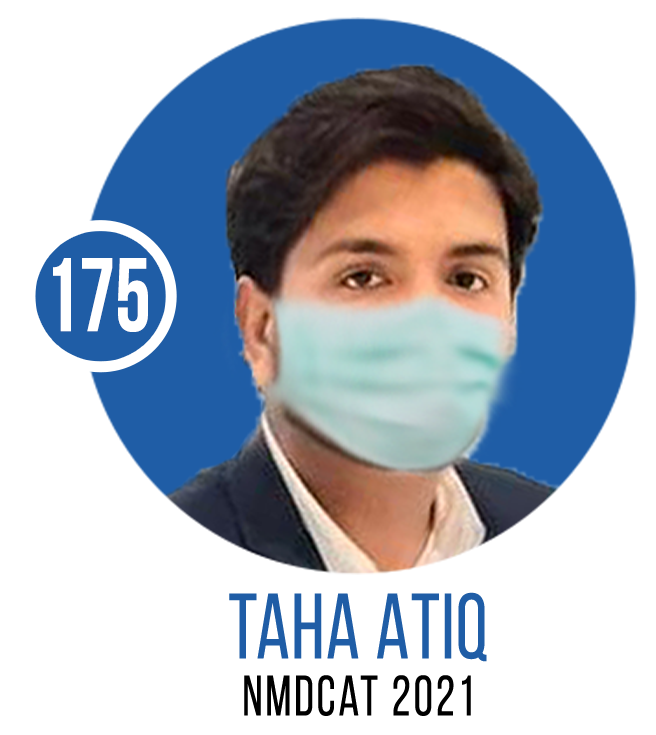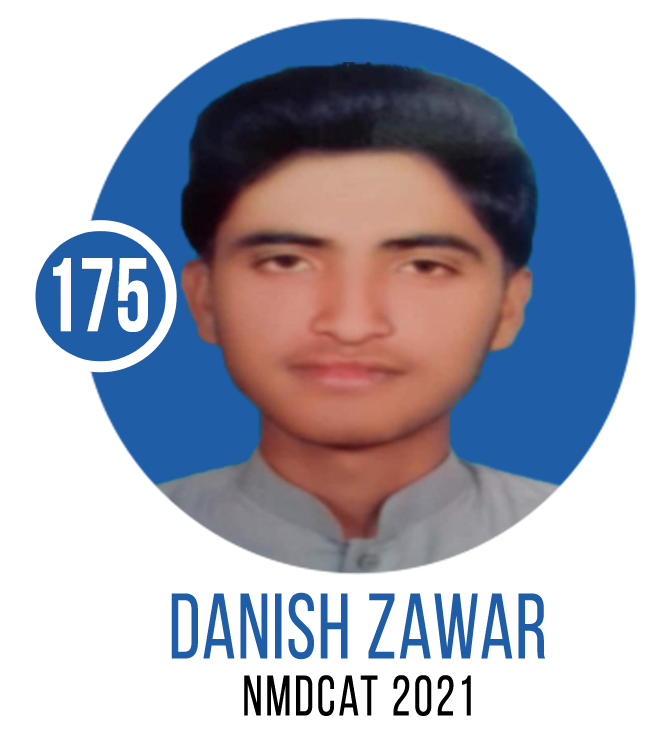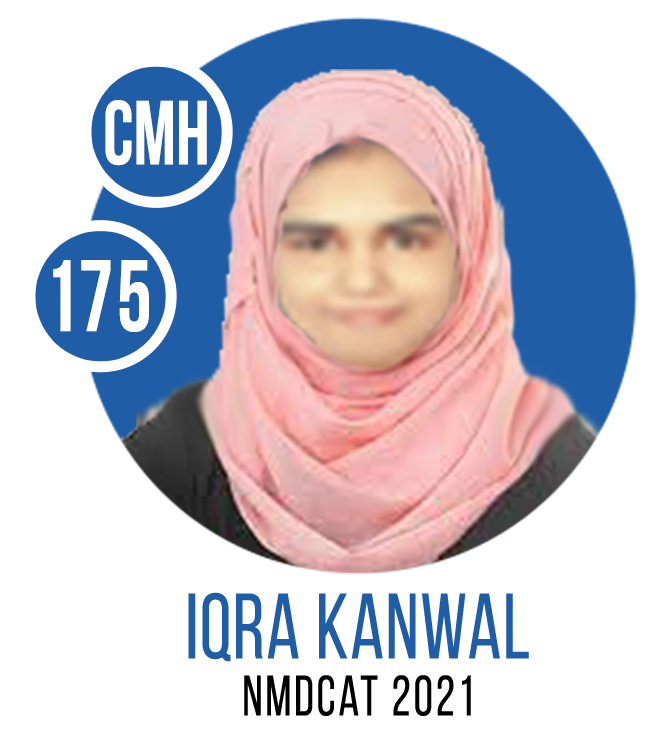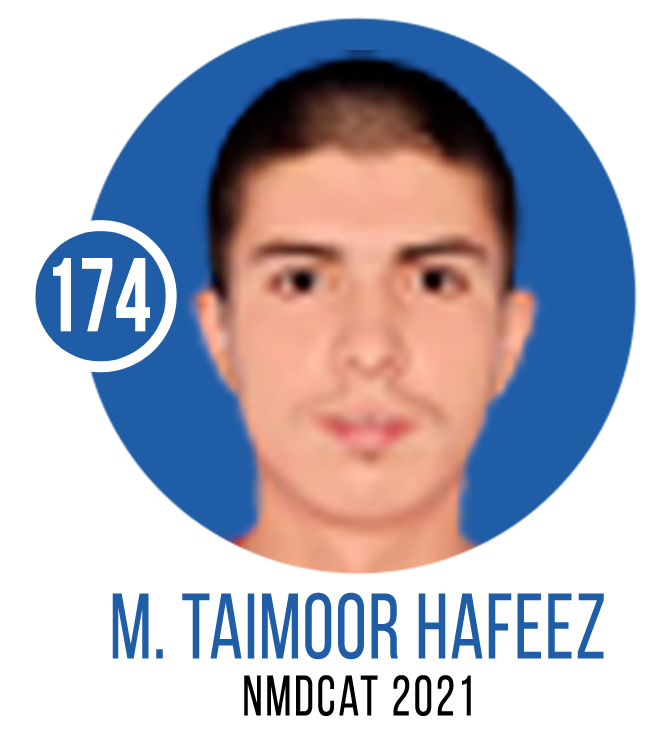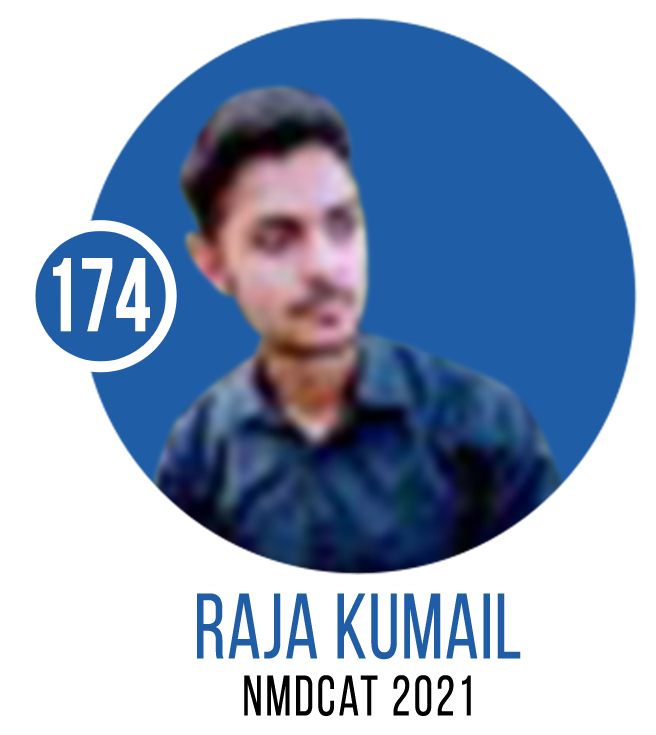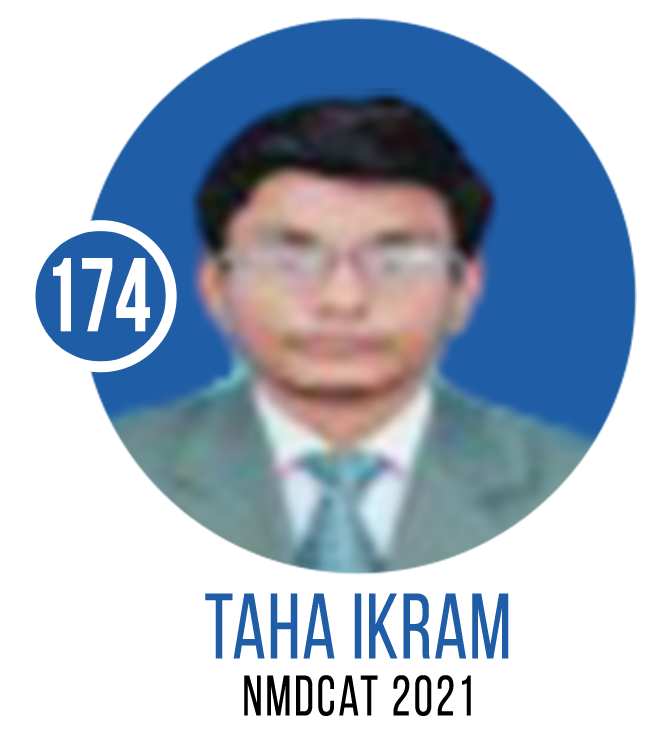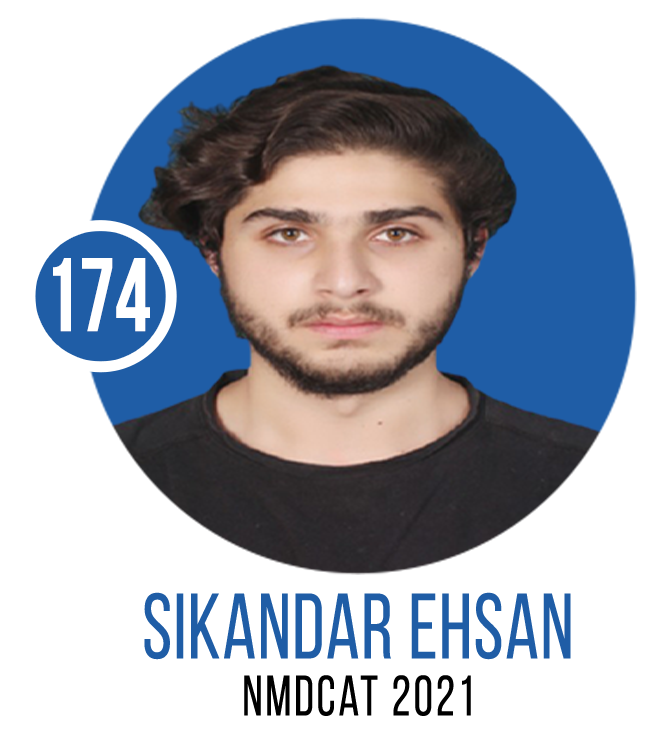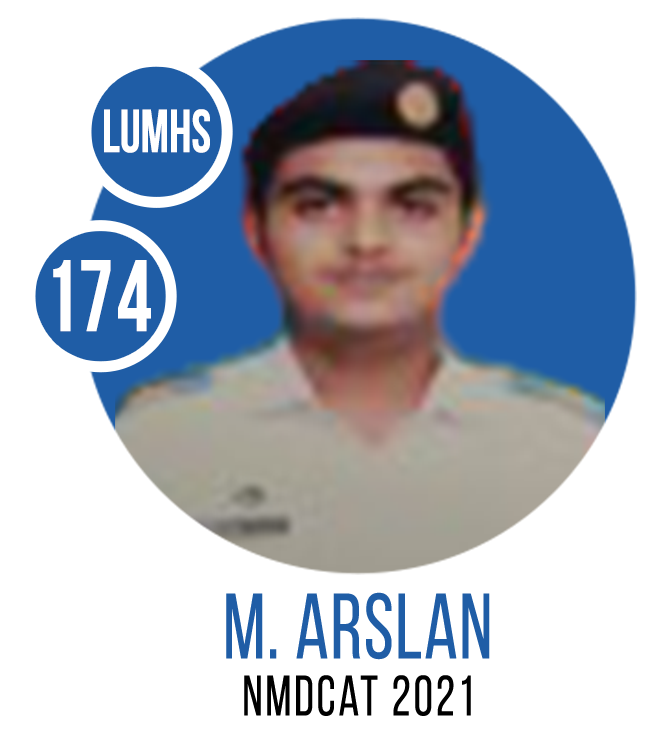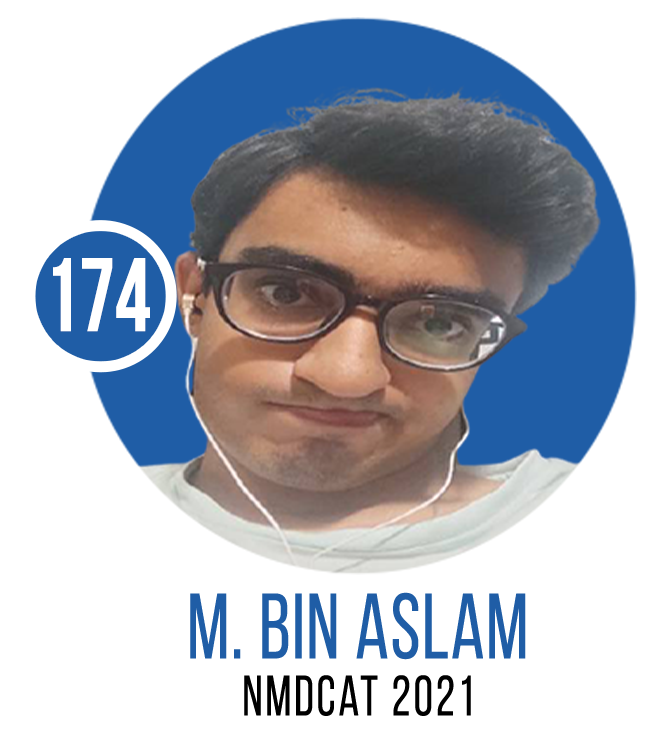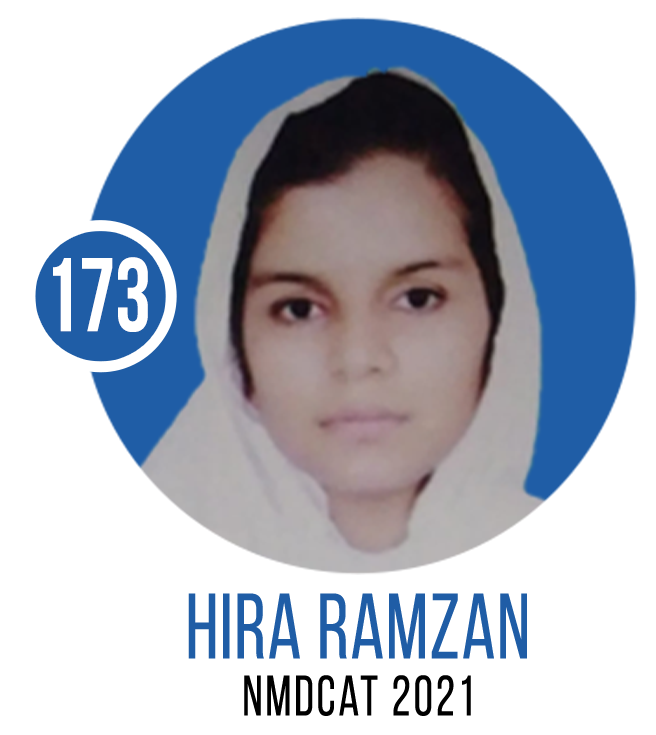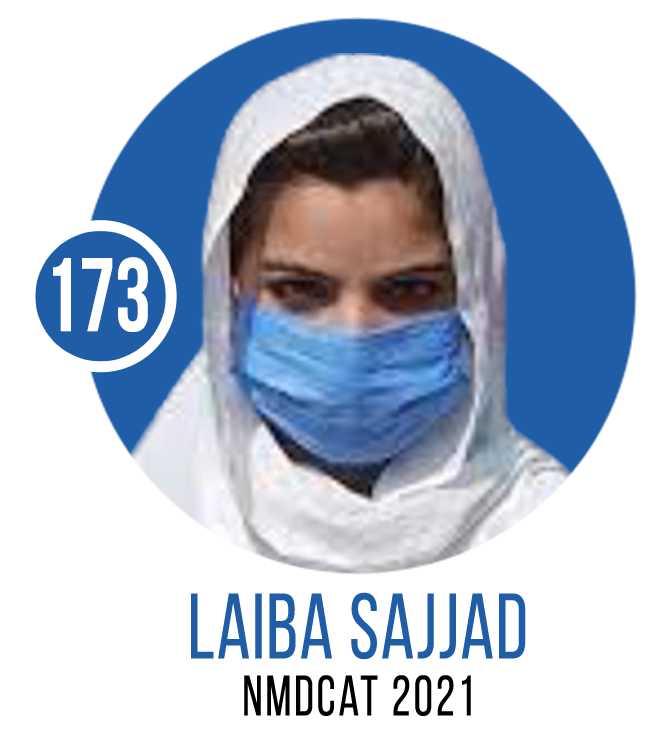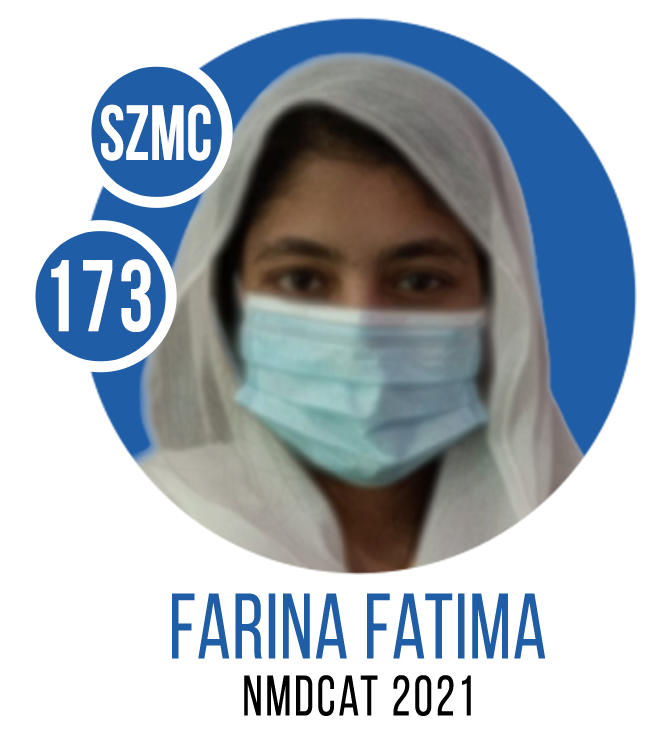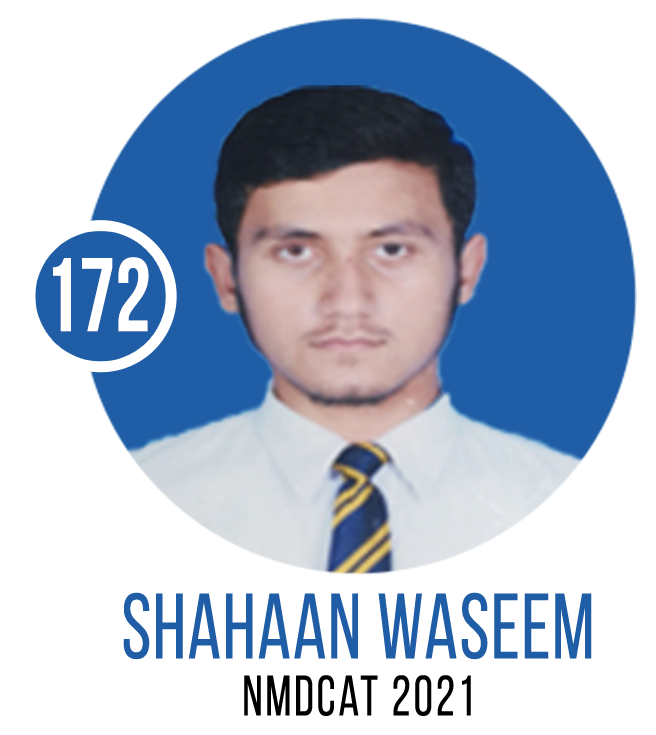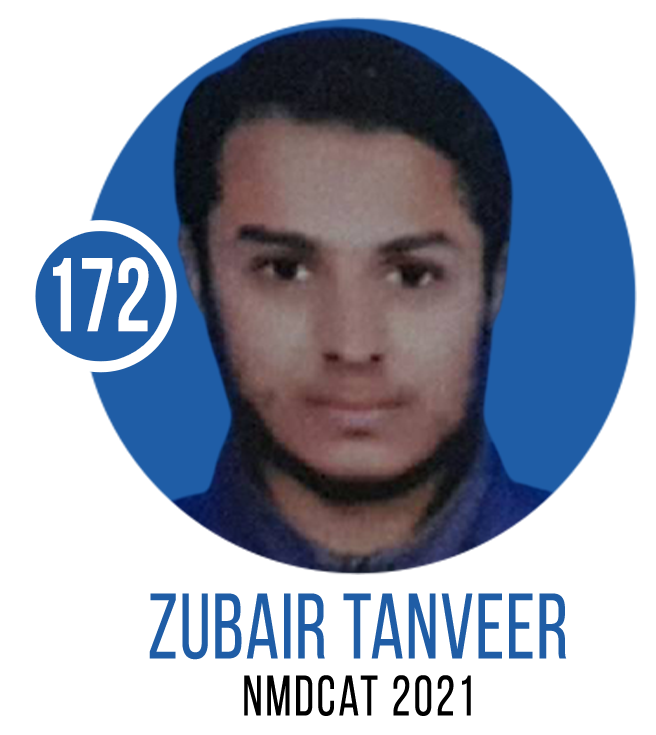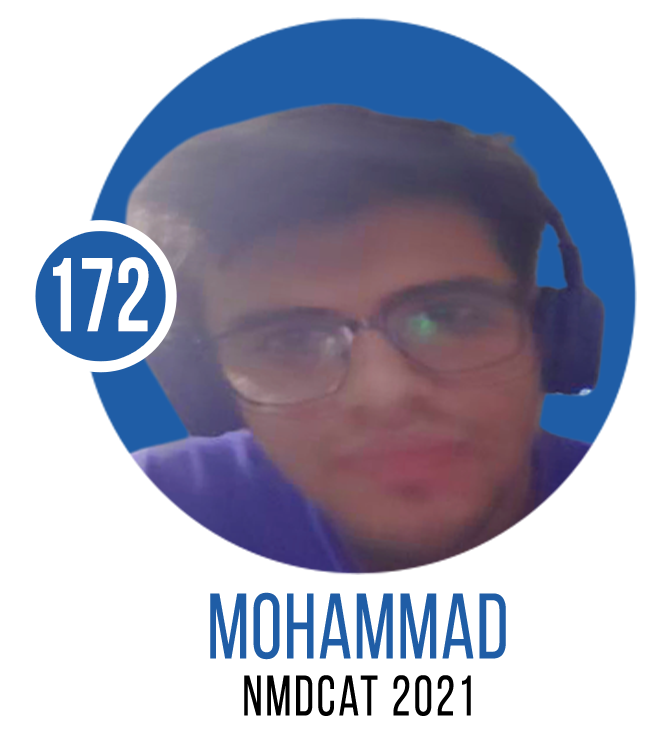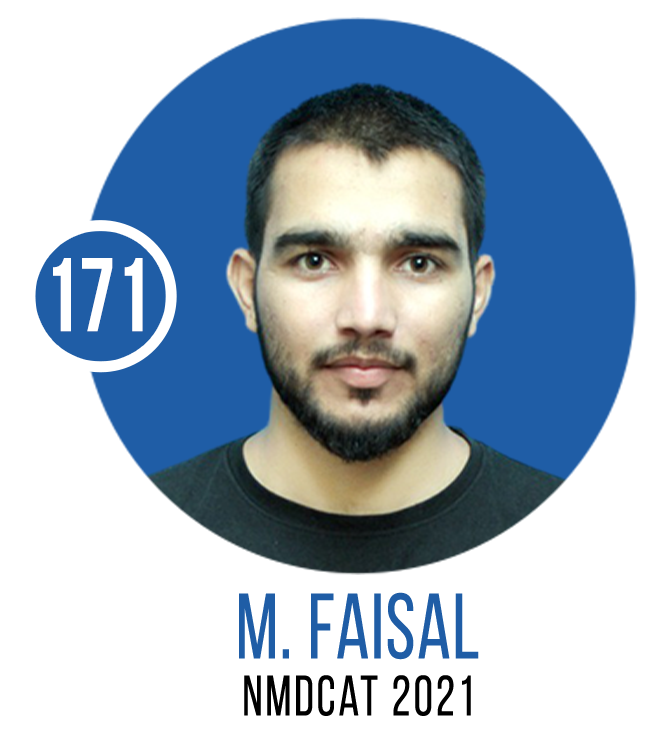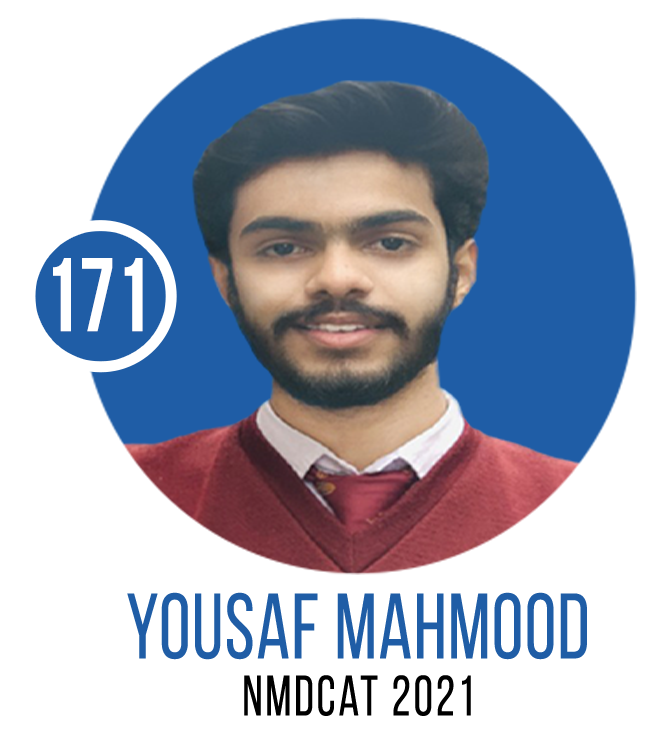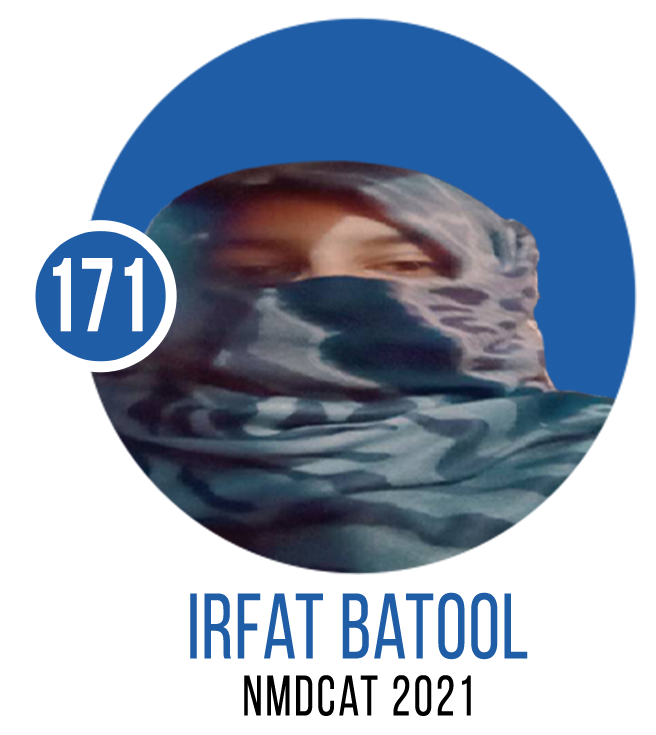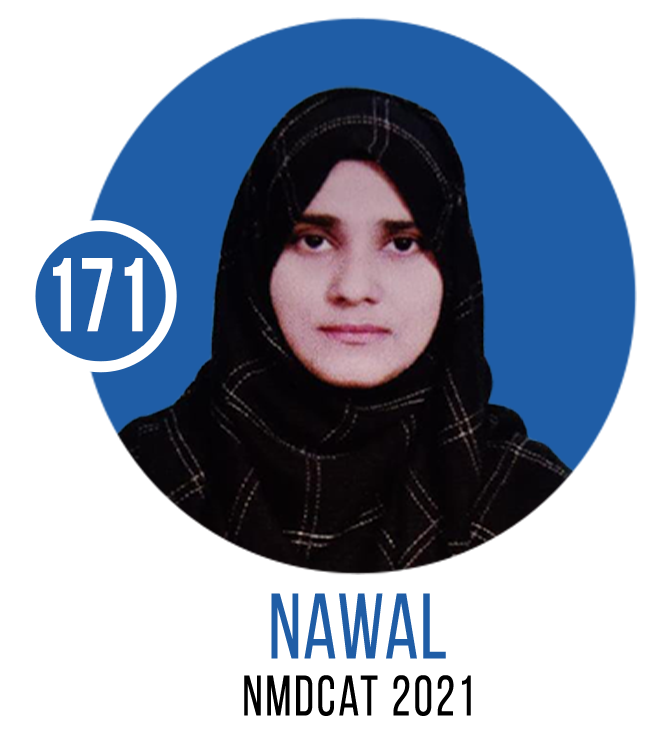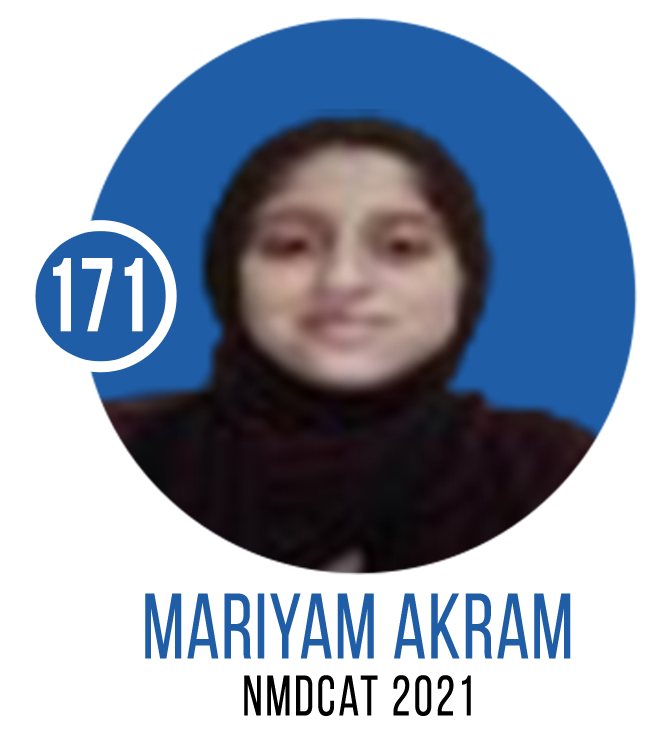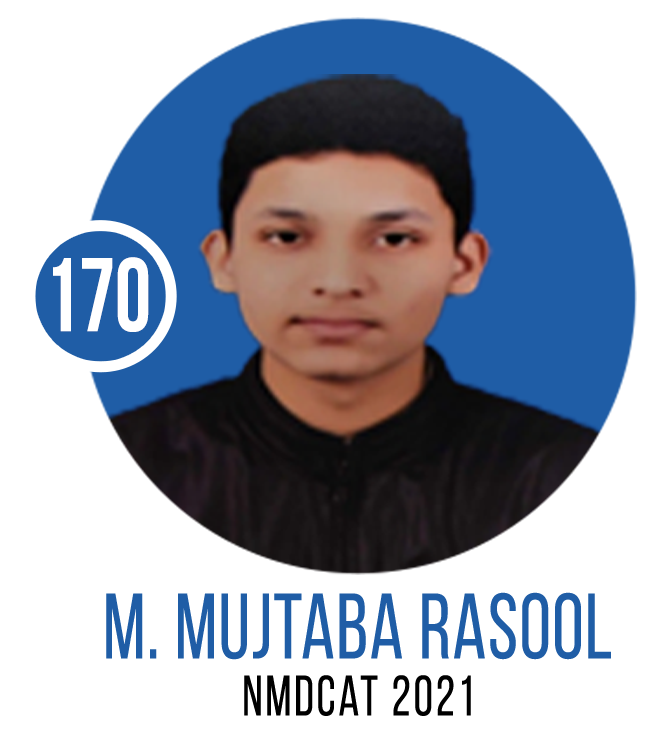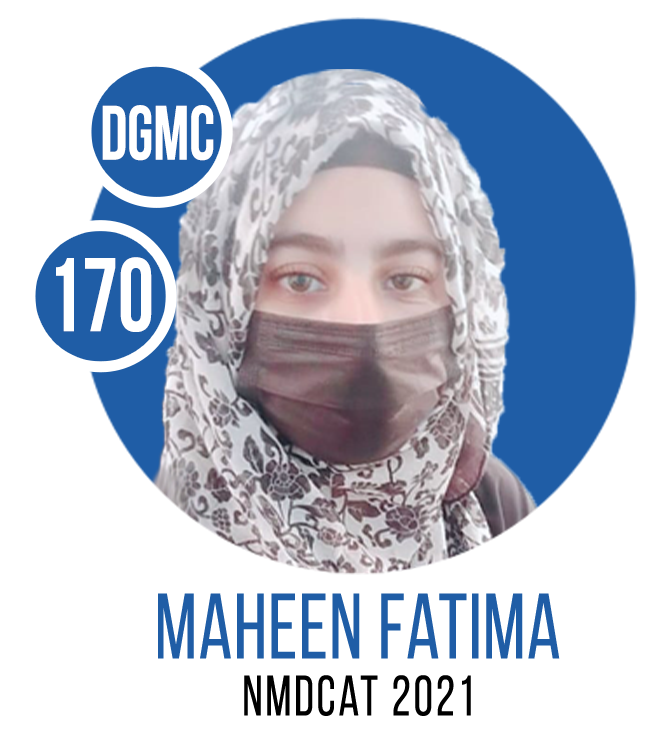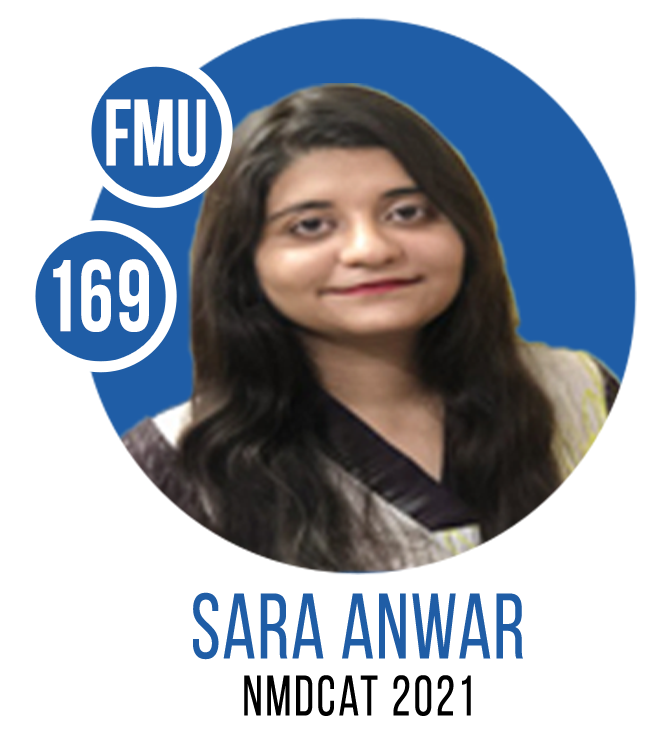 Students Love TopGrade.pk
Check out some of the verified reviews to find out why
First of all I want to say "Thanks Topgrade" Alhamdullaih I am satisfied with my choice. I believe InshaAllah i will be able to get my goals with this institute. Service was very good.Ther...
Best online app I have ever seen easy to use and easily approachable...
Excellent work.. Nothing about to worry ????...
One of my friends suggests me this app. I am short of words to tell how amazing this app is. Everything here is perfect. It provides video lectures, revision notes and bank of practice MCQs to ace goo...
Topgrade is very nice online educational app where you can prepare for your entry test very effectively and its practice questions especially are worth it which will make you fully prepared for your u...
252
Video Lectures
254
Fast Revision Notes
31543
MCQs
5
Full Length Practice Exams
National MDCAT Prep Pricing
This course is designed for the preparation of National MDCAT Prep
YOU WILL GET
Best preparation in the easiest way and lowest cost
Prepare online without an academy at home
Your new session starts today & continues till the exam
Lectures, tests & discussions of the entire syllabus
Up to 6 revisions of the syllabus
Live teachers' WhatsApp support
Looking for Institutional Pricing?
We offer bulk pricing/discount for purchases made directly by a school or
program, typically for the entire class.
TopGrade.pk is what National MDCAT Prep should be
Online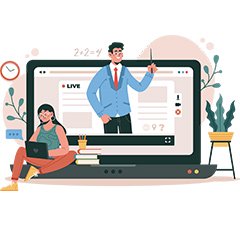 Study anytime, anywhere.
Adaptability to life style & Learning style.
Personalized learning experience.
Convenient & highly effective.
Fully supported on pc, mac, android, and ios.
Beneficial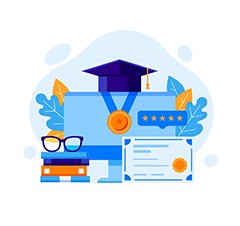 Best utilization of time.
Cover all subjects from all angles with the help of video lectures, fast revision notes, question bank and full length practice exams.
Adapt according to life style and learning style of each student.
Value for money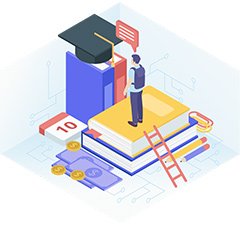 Unbeatable Price: Tremendous facilities at affordable cost.
Well worth the money spent
Offers lot of savings because there are no additional costs of transportation and accommodation etc. involved.
Achieve Top Grades
Our National MDCAT Prep Services Compared To Others
| Features | | Conventional Academies |
| --- | --- | --- |
| price | Strarting From PKR 1000/month | Starting From PKR 10000/month |
| adaptability to life style | | |
| adaptability to learning style | | |
| accessibility to learning content anytime,anywhere | | |
| re-usability of content | | |
| wastage of time in traveling, waiting etc | | |
| pace/speed | Very Fast | Slow |
| comfort level/convenience | Excellent | Good |
| effectiveness | Reliable Very Easy To Measure | Highly Variable Not Easy To Measure |
| scholarships | | |
| monitoring progress | | |
| Features | | Conventional Academies |
| --- | --- | --- |
| DURATION | APPROXIMATELY 250 HOURS | APPROXIMATELY 80 HOURS |
| STUDENTS SATISFACTION WITH TEACHING QUALITY OF ALL SUBJECTS | | |
| FACILITY TO PAUSE/ALTER SPEED/LISTEN AGAIN | | |
| MONITORING PROGRESS | | |
| Features | | Conventional Academies |
| --- | --- | --- |
| AVAILABILITY | | |
| TABLES/FLOW SHEETS/BULLET POINTS | | |
| COLOURED PHOTOGRAPHS & ANIMATIONS FOR BETTER UNDERSTANDING | | |
| COST | FREE | APPROXIMATELY 2000 |
| Features | | Conventional Academies |
| --- | --- | --- |
| Number of Questions | Very high | Low |
| Test creation according to student needs | | |
| Automatic marking of each test | | |
| Facility to view explanation of each question side by side | | |
| Facility to review all previous tests taken by the student | | |
| Access to topic wise past questions with explanations | | |
| Performance feedback to each student after each test | | |
| Facility to take break during test | | |
| Features | | Conventional Academies |
| --- | --- | --- |
| Number of tests | Many | Few |
| Test creation according to real exam pattern | | |
| Automatic marking of each test | | |
| Prediction of score in final exam | | |
| Facility to review all previous tests taken by the student | | |
| All tests standardized keeping in view previous exam trends | | |
| Monitoring progress and giving Performance feedback to each student after test | | |
| Facility to take break during test | | |
| Features | | Conventional Academies |
| --- | --- | --- |
| Personalized Study Plan (Powered by AI Tutor) | | |
| Video Lectures | | |
| Fast Revision Notes | | |
| Question Bank | | |
| Full Length Practice Exams | | |
| Intelligent Analytics | | |
| Skill enhancement videos | | |
| Personalized notes | | |
| Discussion Forum | | |
National MDCAT 2023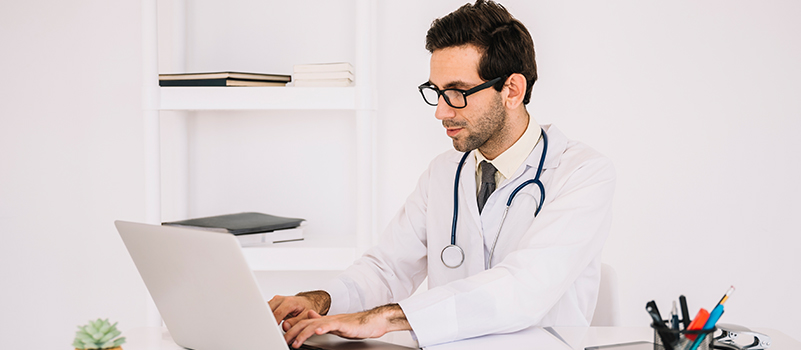 Prepare for NMDCAT Here
If you are looking to take admission in any public or private medical sector, you must pass National MDCAT. The preparation for the entry test is a big task, and most of the students have to join academies and take coaching to achieve success. However, TopGrade.pk makes NMDCAT preparation much easier with a complete online solution. We offer the most modern teaching tools, including video lectures, MCQs, practice tests, performance analysis, and everything a student needs to prepare for NMDCAT in 1/10th of the original cost.
1. What is NMDCAT?
NMDCAT stands for National Medical and Dental College Admission Test. It is expected to be Computer-based this year. It is held after F.Sc (Pre-medical)/A-Level exams for admission in Medical and Dental colleges all over Pakistan. National MDCAT is mandatory to take admission in any public or private medical institute in Pakistan. Every year thousands of students appear in this exam. Fresh candidates and many repeaters appear in the test to ace this exam and secure their future. National MDCAT is the test of abilities and specific skills of a student under pressure; PMC holds it. The NMDCAT test was previously known as PMDC (Pakistan Medical & Dental Council). PMC is the successor of the Pakistan Medical and Dental Council and regulates the official registration of medical practitioners within Pakistan.
2. Who is Eligible to take National MDACT?
Following is the Eligibility Criteria to take NMDCAT:
A Candidate shall be eligible to take National MDACT if he has at least 65% marks in F.Sc (Pre-Medical) or equivalent examination (A-Levels) determined by IBCC (Interboard Committee of Chairmen).
Domicile is mandatory for NMDCAT. All the candidates must have a provisional domicile.
3. How Do I Register to Take National MDCAT? When NMDCAT 2023 Will Held?
The registration is open, so register for your test as soon as possible. The last date of registration is July 2023. You can register yourself for NMDCAT 2023 by clicking the link below:
NMDCAT 2023 is expected to be held between August and September.
4. What are the Selection Criteria for Admission to Medical Colleges based on National MDCAT?
Are you dreaming of becoming a doctor? If yes, you need to ace this exam to get admission to any public or private institute in Pakistan. You should have a minimum of 65% marks in National MDCAT to gain access to any private or public medical college. Merit for public medical colleges is usually very high, almost close to 92%. But with a minimum of 65% marks National MDCAT and 65% marks in intermediate or any equivalent education, you can get admission in private medical institutes.
5. What is the Format of NMDCAT?
National MDCAT will be Computer-based this year. Let's look at the NMDCAT 2023 Exam format and see how many MCQs will be in this exam. There are going to be around 210 MCQs.
Exam Format:

I. The biology section will have 68 MCQs.
II. The chemistry section will have 56 MCQs.
III. The physics section will have 56 MCQs.
IV. English section will have 20 MCQs.
V. Logical reasoning will have 10 MCQs.

Total Marks:

The total marks of the test will be 210. There will be no negative marking.

Time Allowed:

The total time will be 3 hours and 30 minutes.

Important Policies:

The moment you log into the system by your registration number, your test time starts.
You will see one question at a time on screen.
You can start any subject portion.
You will have an option to skip to the next question and move back to the previous one.
You can review and change your answers before the end time.
No change is allowed when the time is finished.
No person is allowed to leave the center until the end of the exam.
The difficulty level in each paper will be the same to ensure justice as it is a complete computerized system; no person has the right to object to the question and correct answers.
Students will have an opportunity to appear in Practice exams before the actual test.
PMC will also provide a video tutorial on its portal.
Failing to apply for MDCAT, PMC will provide you the opportunity to Re-apply 10-days after the test date, with a 50% extra (late) fee.
Note your Tracking Number (Roll no.) will be required at the time of examination.
You can use a CNIC, NICOP, Passport, or B-form for registration.
Print your registration number (roll no slip) & take it with your examination center.
Any misconduct, talking, or cheating will result in a two-year ban for appearance in MDCAT.
The result will be provided via email and also be available on PMC online portal.
No rechecking request is allowed.
6. What Is the Syllabus of National MDCAT?
NMDCAT syllabus for 2023 has been announced. You can have the 2023 syllabus by clicking the link below from the official site of PMC:
https://www.pmc.gov.pk/Documents/Others/PMC%20MDCAT%20Syllabus%202023_Final.pdf
7. How Is National MDCAT Scored? How Long Its Scores will remain valid?
Each MCQs carries one mark. There will be no negative marking according to the current PMC policy. Your National MDCAT 2023 scores will be valid for two years.
8. Where National MDCAT Will Held?
National MDCAT 2023 will be computer-based. The date and time of the exam will be allotted on a first-come, first-serve basis. If no slot is available at the preferred city of the applicant, the person may seek a change of schedule to any other location where a slot is available. You will be contacted through Email and Phone Number 15 days before the exam date (do mention the correct details, Email, and Phone Number). It will be held in the following cities of Punjab:
Islamabad
Karachi
Hyderabad
Sukkur
NawabShah
Lahore
Multan
Faisalabad
Gujranwala
Bahawalpur
Sargodha
D G Khan
Sialkot
Peshawar
Swat
Abbottabad
D I Khan
Quetta
Mirpur
Muzaffarabad
Gilgit
9. What Is the Difficulty Level of NMDCAT?
Well, the difficulty level of the National MDCAT is usually high. It's a competitive exam. The purpose of this exam is to seek the best students who are going to become future doctors. So, you should have in mind that you cannot get high scores in this exam with carelessness. In National MDCAT, only Multiple-choice questions (MCQs) are asked, which can be of three types
I. Memory-Based Questions:
Memory-based questions are straight-away lines from the books.
For Example:
Oxidation is

1. Loss of electrons
2. Addition of hydrogen
3. Decrease in oxidation number
4. All the above

Answer:

This is a question related to the definition of oxidation. Options are straight-away lines from the books. As you can see, all are true about oxidation. So, option (d) is the correct answer.
II. Analysis-Based Questions:
Analysis-based questions are concepts of the books.
For Example:
Which of the following statements is correct?

a. Vectors can never be added and subtracted by simple arithmetic means.
b. Vectors can always be added and subtracted by simple arithmetic means.
c. Vectors can sometimes be added and subtracted by simple arithmetic means.
d. None of the above.

Answer:

The concept here is, parallel and anti-parallel vectors can be added and subtracted by simple arithmetic means. So, statements (a) & (b) are wrong. (c) is the best answer to this question, and option (d) is a distractor.
III. Application-Based Questions:
Applications-based questions are related to real-life situations.
For Example:
A normal person grows 20% in height from age 10 to 8, and 18 to 25 grows 5% to 10%. Ali is 1.625 meters tall at the age of 10; maximum, how tall would he be at the age of 25?

a. 1.4255 m
b. 2.0475 m
c. 2.1450 m
d. 3.2434 m
e. 4.1250 m
Answer:
In this example, very normal heights of a person are discussed. Obviously, from the data, increasing normally should get an answer greater than 2 meters. However, heights of 3 meters or 4 meters are illogical, so they can be quickly eliminated—a height less than 1.625 meters can be quickly eliminated. So, the answer is one of (b) or (c). If you check, you will see that 2.1450 is the right answer for maximum height and 2.0475 in his minimum height; thus, (c) is the correct answer.
10. Why Do Students Fail in NMDCAT?
Well, to start this topic, let me quote a quotation of a famous investor of the US, "It's good to learn from your mistakes. It's better to learn from other people's mistakes." National MDCAT is not an easy exam to pass. Every year thousands of students take this exam, and only a few are capable of acing this exam. As quoted above, if you know the mistakes made by other students, who failed to achieve their ambition, you can better rectify them before you make those mistakes. Let us explain the common mistakes done by students and help you not do the same.
Common mistakes done by students are:
I. Not Having Own Study Plan and Relying on Teachers Completely:
Most students don't devise their study schedules and rely entirely on teachers or institutes for better preparation, ultimately a wrong approach. The only person who can make sure you succeed in this exam is you and no one else. It is well said that: "SELF REALIZATION is the best teacher, SELF LEARNING is the best teaching, and SELF PRACTICING is the best motivation."
II. Studying In Chronological Order Rather Than Priority Order:
This is another very wrong approach of students towards their National MDCAT prep. They don't prioritize the topics which are of higher importance in exams. NMDCAT syllabus is not short. It is a lengthy syllabus. You have to study two years of the syllabus in a few months. So, if you start preparing from one side, i.e., in chronological order, you may not have a stronghold on those most or more critical topics in the exam. It is well said that. "There is no such thing as "I don't have time"- you just simply need to prioritize better."
III. Using Passive Study Strategies:
How can you know that your study strategy is passive? If you are studying a topic/ subject and your interest in that certain topic or subject is not developing, then your study strategy is passive. So, to learn actively, you need seriousness. It would be best if you were compassionate about your goal. If you are studying and questions are not developing in your mind related to your topic, you are studying passively. You should know that knowing the question is the half answer. So, to learn actively, you should develop inquiries related to the topic and try to find the answers.
IV. Not Analyzing and Improving Your Test-Taking Skills:
When you take tests during National MDCAT prep, you will make mistakes, of course. But the critical point which will differentiate you from other students is that you learn from those mistakes. Try not to make the same mistake again. After taking a test, look for the MCQs which are wrong. This will prevent you from making the same mistake in an actual exam.
V. Not Devising Ways of Fast Revision Along with Your Classes:
Many students keep on preparing for the exam and don't realize that they will need to revise the whole syllabus once or twice at the end of preparation. So, if they don't make any fast revision notes of the syllabus, they will not be able to revise the whole syllabus in one or two days.
VI. Not Reviewing Information, You Already Know:
Some students consider that they know the topic or subject, and they don't need to focus much on it. This overconfidence is the reason for the failure of many students. Whatever you know or have a grip of, you still need to see that topic based on the National MDCAT. At least, you need to revise that.
VII. Memorizing Rather Than Understanding:
Some students are habitual of cramming. But you cannot cram the whole syllabus of National MDCAT because it consists of F.Sc parts 1 & 2, which is quite a lengthy syllabus to be true. Well, of course, some topics can be memorized, but many of the conceptual issues need proper understanding. Otherwise, your chances of failure would increase.
VIII. Failing To Master Certain High-Yield Subjects or Topics Owing to Overconfidence:
There can be some topics or even subjects that you think you can easily do based on your F.Sc scores or some other factors, etc. Let's suppose you think you are good at physics, and while National MDCAT prep you don't take it seriously, your chances of failure are relatively high. No matter how good you were at that subject or topic, it would be best if you still went through it thoroughly because those topics can be of high yield in National MDCAT.
IX. Studying Material That Is Rarely Tested on the MDCAT:
To ace this exam, your focus should be on the most likely to be tested areas. But some students get their selves tangled in some difficult questions and try to go deep into that information even though it is not related to your test. You have to understand that every difficult question or topic is not going to be in your trial. Yes, there will be difficult questions, but you have to smartly analyze which questions should be your concern and which should not.
X Trying To Do It All Alone:
If you think you can prepare for National MDCAT alone and you don't need any teacher or guidance, you are on a completely wrong path. It doesn't matter how many marks you have got in your matric, F.Sc, etc., NMDCAT is a whole different exam, and every student needs guidance and proper teaching to pass this exam. Well, you can't have the experience that your teachers have.
XI. Not Testing Yourselves on The Material:
If you are preparing yourself for the National MDCAT exam but not taking tests, you are entirely at a loss. Because it doesn't matter how well your preparation is until you have tested yourself on the material you have prepared. As it is said that, "Your eyes don't see, what your mind doesn't know." It means you cannot know the mistakes if you haven't made them. So, it would be best if you gave as many tests as you can before you appear in the actual exam.
XII. Starting To Study Too Late:
Some students think that passing this exam is an easy task, but it's not. So, they take it easy and start to study too late until they know. Because the syllabus is not short so need time and proper attention to go through all the content.
XIII. Not Having a Proper Routine/Timetable:
Your daily routine plays a vital role in your success in this exam. If you have a variable routine, then you cannot even think of passing this exam. The syllabus of the National MDCAT consists of two years of content which is not an easy task to cover in a few months, so you need a proper timetable to cover your syllabus and score good marks.
XIV. Negative Thinking:
Many capable students fail because of just negative thinking. They think that they cannot do it, and it's a very wrong approach. Positive thinking plays a significant role in your success. You should have confidence that you can do it. Put your complete effort in it and believe in Allah Almighty that He will not let go of your efforts. Insha'Allah, your efforts will bore fruit.
11. How to Study for Scoring Higher on NMDCAT?
Focus More on Most Likely to Be Tested Topics:
National MDCAT is not an easy exam to pass. As you know, there are thousands of students who apply for this exam every year. To ace this exam, you have to be serious about your future. The key to success in any exam is hard work along with smart work. You should know where to put maximum effort and where to put minimum. TopGrade.pk provides you with the best strategy to ace this exam. Let us tell you that how you can score higher in NMDCAT. For this, you have to know which areas are of higher importance and which are not. You should know the statistical data, and TopGrade.pk provides you with all the statistical data through its intelligent and efficient system.
There are three types of areas in National MDCAT:
I. High Importance:
Remember! Your focus should be prioritized efficiently. The High important areas need more focus and detailed study. So, these sections will be your priority because most of the tests will be from these sections.
II. Medium Importance:
Similarly, Medium importance areas should be on 2nd priority. So, you should go for these areas after you are done with your 1st priority.
III. Low Importance:
Low importance areas are on 3rd priority as they don't have much importance than the above two. But they have significance. You cannot leave these. You should go through these too.
You can get the priority list of topics in paid subscription of TopGrade.Pk.
If you want to score well on the exam, you will have to set a target and then strive hard to hit that target.
It is critically important to set a realistic study schedule for your entrance test and begin studying early.
Set a fixed daily routine. It will help to bring the best out of you.
Identify your top 5 distractions/time wasters and try to get rid of them right away.
Textbooks are significant for your entrance exam. Remember everything is vital for your exam, which is in your textbook. Moreover, anything which may help you to understand the textbook may also be necessary.
Anticipating questions while preparing for the exam helps to channelize your efforts in the right direction. So, whatever you are studying, always keep thinking about how questions would be asked from that particular area.
Develop your style of attempting the paper.
Keep analyzing and improving your skills. Book reading, time management, and stress management are important skills for exam success.
Know your strengths and weaknesses. Learn to play with your strengths and try to overcome your weaknesses.
Practice as many questions as possible during the preparation of your exam.
Stay mentally and physically healthy. Eat good, sleep well and take exercise regularly.
Find a comfortable place to study which is readily available to you all the time.
Stay motivated, passionate, and agile towards your exam.
Adopt a positive attitude. Remember, your attitude determines your altitude.
Prioritize your tasks daily. Make it a habit to do First Things First.
Study with other well-prepared students. Keep or stay away from other negative students.
12. Why Online NMDCAT Prep Is Better?
Online National MDCAT prep is better in a thousand ways than conventional academies. Let me tell you. How? Well, there are many reasons but let's highlight the significant differences:
I. Ease of Access:
In Online National MDCAT, you have easy access to the entire syllabus. You don't have to wait for the specific lecture to be delivered. You can study whatever you want to. In this way, your preparation will be better in many ways because you have the entire syllabus in your hand.
II. Time-saving:
Online Prep can save you very precious time. How? Let us tell you. In conventional academies, you waste a lot of time traveling, getting prepared for the academy, waiting for the teacher to come and deliver the lecture, etc. But in online prep, the entire syllabus you want to prepare is just one click away.
III. More Effective study:
In Online prep, you can study more effectively. Let us tell you, how? You don't have to listen to the whole lecture as delivered in conventional academies. You can start from the exact part you want to understand, or you need more focus on it.
IV. Better understanding:
In online prep, you can understand and comprehend things better. You can pause where ever you feel any doubt. You can listen to the specific video lecture again and again. This helps you in better understanding the topic.
V. Schedule Flexibility:
While studying online, you don't have to be bound to the academy schedule. You can devise your schedule according to your lifestyle or daily routine. Conventional academics don't provide you the facility to take lectures according to your ease.
VI. Personalized Learning:
Well, in conventional academies, you have to listen until the lecture is ultimately delivered. You don't have the flexibility to listen to specific things which you want to learn. But on the other side here in online preparation academies, you can study according to your priorities. You can first prepare for the topics on which you don't have much grip
13. TopGrade.Pk's Line of Action for NMDCAT Preparation
Following the given Line of Action will help you to score higher in MDCAT.
✓ First, listen to the video lecture on the topic.
✓ Then view the Fast Revision Slides.
✓ Then study the same topic from your textbook.
✓ After that, practice as many MCQs as you can.
✓ Then view your mistakes, read the explanations and repeat.
14. Why Join TopGrade.pk for National MDCAT Prep?
I. The # 1 Exam Prep App:
TopGrade.Pk is trusted by thousands of students, teachers & parents across Pakistan. TopaGrade.pk has the best reviews and remarks regarding online National MDCAT Prep. Students are fully satisfied with our system. We have earned the faith by providing quality services resulting from a decade of hard work and passion. You can read and listen to the reviews by clicking on the review section on this page. https://www.reviews.io/company-reviews/store/topgradepk
II. Custom Course for You:
We provide you the exact combination of subjects and other courses as you demand. You can choose different courses, and subjects. You can have different test courses in one subscription. In this way, you will have the Best Preparation without joining any Academy.
III. Wise study schedule:
TopGrade.pk provides you with the best study schedule for your National MDCAT preparation. From time to time, our team offers you the best study plan to prepare for your NMDCAT better.
IV. Conceptual Video lectures of National MDCAT:
Video lectures are available, which are very comprehensive and easy to understand. We have almost 300 video lectures recorded by the best teachers who have decades of experience in teaching MCAT.
V. Fast Revision Slides of National MDCAT:
We provide you with Fast Revision Notes which makes your preparation very easy. These notes can help you revise your whole syllabus in a few hours. If you don't want to listen to the complete video lecture on a topic you already knew, you can just read the fast revision note. This will accelerate your preparation.
VI. Unlimited MCQs Practice (With Explanations):
TopGrade.pk has a 25000+ question pool, which has been gathered with decades of experience. Each question is provided with an explanation that helps you understand the answer. If you don't understand the answer even after reading the explanation, you can also ask for more explanation, which will be provided to you within 24 to 48 hours.
VII. Topic Wise Solved Past Papers:
TopGrade.pk provides you with all the past questions which have appeared in the last years. Not only provide them but also categorize them according to the section related to it. This will help you to learn the type of questions being asked in this exam.
VIII. Progress Tracking:
Here, in TopGrade.PK, we provide you smart assessment of your preparation. There is a smart system in our student panel which evaluates your result and preparation. It tells you how well you are prepared for the actual exam. It shows your evaluation in a pie chart graph which makes it easy to understand your preparation level.
IX. Live Doubts Discussion:
TopGrade.pk provides you with the live doubts discussion 24/7. There are different WhatsApp groups for each subject where you can ask questions from teachers and interact with other students to share your queries. Girls and boys have separate groups.
X. Full-Length Practice Exams of National MDCAT:
There are full-length practice exams available which are just like the real-time exam. This will provide you with great confidence when you appear in the real exam. This can help you learn your preparation level and your pace for each MCQ.
XI. Webinars For Guidance:
The CEO and co-founder of TopGrade.pk Dr. Muazzam Manzoor gives proper guidelines to students whenever needed through webinars. Students can ask questions relevant to their studies to clear their doubts. These webinars will help you a lot during your preparation.
XII. Up-to-date Content:
TopGrade.pk provides you with the latest content. It doesn't matter how much the syllabus has changed Topgrade. Pk will give you the up-to-date content of the National MDCAT.
XIII. Mapped with Latest Syllabus:
TopGrade.pk provides you with the latest syllabus contents. +According to the latest policies, you will have the exact syllabus and all the contents covered in your paid subscription.
XIV. 24/7 Availability of Entire Content:
The course provided by TopGrade.pk and respective WhatsApp groups are available to you 24/7. There is no restriction in using it anytime. You can watch as many video lectures, attempt as many questions or read as many fast revision notes as you can.
XV. More Focus on More Important Topics:
TopGrade.pk provides you with the best schedule to study for NMDCAT. You are given proper instructions about the importance and difficulty level of all the sections and subjects accordingly. This will help you to prioritize better.
XVI. Lowest Fee Best Preparation:
The cost as compared to other conventional academies and online academies is much lesser. It is almost 1/10th the cost of conventional academics. TopGrade.pk has made it possible for poor background students to prepare for this exam.
15. What Instructions to Follow on the Day of Exam?
I. Instructions for combating test anxiety:
Set your test kit the night before the exam. It should carry all the materials supposed to take your exam room, e.g., Admit card, wristwatch, pen/ ballpoint/ pointer, chocolates, etc.
Get adequate sleep (At least 5-6 hours) before the night of the exam.
Put on comfortable clothes after a bath on the morning of the exam.
Take appropriate breakfast and a cup of tea/coffee before leaving your home on the day of the exam.
Arrive at the test room early and be seated.
Stay away from others right before the test.
Don't expect to know everything on the day of the exam.
Stay relaxed and confident during the exam.
II. Instructions for better time management:
Remember! Time management is an essential skill for exam success. Manage your time wisely.
Plan your time and pace yourself accordingly.
Attempt easier subjects first, then tackle the harder ones, e.g., First of all, attempt Biology. After biology, attempt Chemistry, then Physics and, then English.
Answer easy questions first and then tackle the hard ones. You can use the Cycle strategy i.e.

I. 1st Cycle:

Attempt easy questions; skip difficult questions (without wasting any time on those questions).

II. 2nd Cycle:

Attempt difficult questions

III. 3rd Cycle:

Attempt all remaining questions.
III. Instructions for better MCQ solving:
Remember! How you approach MCQs while sitting in the examination hall will create a big difference in your score. So, attempt MCQs wisely.
Be prepared to read fast and think on your own feet.
Always have a backup plan. i.e., Plan A, Plan B, etc.

I. Plan A:

Read the statement & understand it (read options & re-read if u doesn't get it for the first time). Solve the Q & Anticipate the answer locate the answer & pick it.

II. Plan B:

Back solve.

III. Plan C:

Make an educated guess or skip and move on (Skipping is generally not good).

Read all four options before picking the correct answer on your exam.
Pick the answer in the right spot.
Change answer if have a reason for doing this
(your first hunch is usually correct)
Make sure that you are answering the question asked, not the one you expected.
Don't leave any questions unanswered
In questions with the "All of These" option, check whether any of the other three options are incorrect.
In questions with the "None of These" option, check whether any of the other three options are corrects. E.g.,

Oxidation is

1. Loss of electrons
2. Addition of hydrogen
3. Decrease in oxidation number
4. All the above

Reading the last line in questions with a very lengthy statement might be helpful.
Checking dimensions in the physics paper might be helpful.
IV. Instructions for Making an Educated Guess:
If two responses appear to be equally correct, eliminate the response that seems least related to the question being asked.
Choose the most general answer when other choices are specific and vice versa.
Choose the most extended answer when others are much shorter.
Choose the answer with a middle value when other answers are higher or lower.
Choose neither of the similar answers. Choose one of two opposite answers.
Choose the answer that agrees grammatically. For example: a, and an = singular, are = plural.
Choose the answer most synonymous with keywords in the question or statement.
Choose familiar Vs. Unknown option.
Choose the option which sounds most logical to you
Avoid answers with absolutes in them.
(E.g., always, never, ever, none, all, only, etc.)
FAQs Regarding MDCAT National 2023
There are lots of questions that students frequently ask, we have tried to answer as many as possible
We can tell you that the difficulty level is going to increase this year as the content is mostly conceptual and they cannot just take books form a book so expect more conceptual content.
you should only use the federal text book if you already have studied from the federal text books in routine and if not then consulting new books at this time is not a wise thing to do.
From the exam's point of view you have 3 areas to cover first ones are the ones that you have prepared and understand them well, second are the ones that you have read but do not understand them and third ones are that you neither have read nor do you understand them.
This is not a good idea and I would not recommend this at all as this will not let you organize your efforts but instead would end up scattering the efforts. So my recommendation is that you need to do everything in a sequence and cover everything systematically on daily basis and focus on the previous syllabus to give tests and try to spend considerable time on the new topics while making sure that the previous topics are prepared as well.
Let me answer this, I understand that most of our curriculum books are not written concept based, although there are many concepts in the books but the way these books are written, you can not understand many things conceptually. So that is where teaching comes in and students rely on teachers to prepare for their studies. Alhamdulillah all the video lectures that have been delivered by TopGrade.Pk are highly conceptual. Many students think that taking lectures at this stage would waste their time, this is not true. A good lecture never wastes your time and lectures from TopGrade.Pk are the best. The way I have given lectures about various subjects is a testament to this as it would take minimum 9 hours to cover the subject for you and I have covered in three hours with letting you know about exam structure and possible pitfalls. So, you can always cover it by reading but the best way to clarify the concepts is through lectures.
NUMS entry test
scenario has not changed at all and it will be conducted at 11th October as usual. NUMS exam has nothing to do with National MDCAT 2020 apart from sharing the same syllabus and same conducting authority.
We don't know what books you are using but according to our knowledge all the topics are almost similar in all the books. There is not much difference between those books and if there is any you can prepare the syllabus from TopGrade.Pk and this should cover the whole syllabus.
No! NUMS will get you admitted on the basis of its own test same goes with Agha Khan University both can get you admitted on the basis of their own entrance test but National MDCAT is completely different.
If you are looking to attempt the test according to schedule than you need to explore the TopGrade.Pk and I will show you my self as well. You see, you will enter in to the question bank, from the question bank you would go in to any subject such as chemistry and you can create test in multiple ways such as incorrect questions, unseen or un answered questions. You can choose sub sections or topics and cerate test from that as well. You can choose how many questions you need in a test as well. You can attempt the answers and then read up on the explanations as well. Once you are done with the test it will show you the result. It is such a powerful program that would benefit you on immense scale and I can guarantee you that there is no other program exist in Pakistan that can make offer you National MDCAT 2020 preparation at the moment. At national level if you need to prepare for National MDCAT 2020 than TopGrade.Pk is the only agency. Taking any other option is putting yourself at risk.
Yes, with 910 marks your admission is still possible. Make sure that you attempt both NUMS and National MDCAT 2020 exam and on those bases, you can definitely get admission. By the way P.M.C. has made it easier to attempt the private test.
Yes absolutely. Since our commitment with you guys was about the previous course and we had to make so much extra effort to calibrate the new course. You would need to re-register yourself with us.
Yes, they will dissolve. You will apply as new and you can either wait for the SMS or better yet you can visit our website and automatically you will get registered. If someone has not received the SMS then they can contact on our phone number and we will help you out with this.
I am so sorry but not in Pakistan. You will not be able to get admission in Pakistan.
As I have said earlier that it has changed drastically and basically Punjab syllabus is discarded and NUMS syllabus is very different form the Punjab syllabus.
Yes you will have to apply again.
it all depends that which city you choose to do the studies. If you are aiming for Karachi then merit is a little low but in Lahore merit is always on a higher side. To be secure you need at least 90% score in National MDCAT.
No! November test is not related to the October test in any way shape or form. Syllabus is same and conducting authority is same but that's about it. Both tests are not interdependent. Your marks are not bad but not too good either. You need 92% aggregate so you need to calculate how many marks you need in the exam to be successfully get admitted.
Short and precise answer is that for you NUMS syllabus is the syllabus that you need to prepare. Consult TopGrade.Pk for the missing topics but you will have to prepare the new syllabus.
We have devised a routine in the master planner that spans from 5 in the morning to 11 in the night. And the rest of the time is to sleep. It is a complete routine where between 5-6 am you say your prayer then for half an hour you do your exercise and from 6-7 you start studies 7-8 am do your breakfast take bath give time to your family and 8-9 and 9-10am do your studies. Tea break between 10-11 am and then start your studies again between 11-1pm , from 1-2 pm say your prayer and then do your lunch sleep for an hour and then start your studies again till 6pm and then 6-7 pm give some time to any sports activity say your prayer have your dinner and you can customize it accordingly as well. Then start your spell no 5 that will continue till 11 in the night. In total it has 5 study spells some of which are short and some are long. You can fit the subjects accordingly in that time allocation. Distribute the study spells according to the difficulty of your subjects and create a routine. Make sure you only give the allocated time to the subjects and do not waste extra time to the same subject or you will end up ignoring many things. Make sure you are doing to the point preparation instead of scattered preparation you need to work smart not hard.
Yes, 978 is good score and it is worth fighting. If you can secure 94% in entrance test than you can surely make it.
It's not different topics its just that they have explained differently in the learning outcome as learning outcome is an extension of the given content. We have maintained the whole TopGrade account according to the learning outcome and syllabus so have confidence on that course.
You will need to have a deep analysis. You do not need to take all the lectures at all. Take NUMS syllabus and prioritize the topics as high medium and low and see the lectures for high priority topics and leave the medium and low priority ones and just take test and consult the book if necessary. You can not watch all the lectures in this short time span.
Schedule will be provided by the TopGrade team so you need to contact them and yes, this course is going to be valid till the test if the test is delayed for a few weeks still this course will be valid till the test date.
Yes, if you can take better score in the entry test then in private you can have bright chances.
Answer is none of these books because in the exam they won't ask you the values. Your exam is going to be conceptual. In case there will be any values than they are going to be the common ones. They will never ask about years or names of the scientists or anything like that. Even if they ever ask about the values than you would understand it any way. Just have a little faith.
Do not worry about A or O level books worry about the topic instead, if your concept is clear than what ever the question is you will know the answer and if you do not know the topic well that it does not matter from where the question is coming from. Make sure that the topics that you understand need no lecture revision and the ones you are not clear about should be given proper attention.
If you are planning to sit in next year MDCAT then study from your KPK text book and you can only come to Punjab on reciprocal seat which means that you still will have to get admission in your own province and then they can send you to Punjab and these are only a limited seat available.
Your score is good enough to get admission in public sector medical university in Pakistan, and as far as stress management is concerned, this is a game of nerves and the best way to manage stress is to prepare yourself for the worst and fight for the best, suppress your negative thoughts, when you accept the worst outcome, you achieve calmness and when you are calm then you can put your best foot forward. If you have negative thoughts such as I have limited time and so on then just say that I only have today in my hand and focus on the day in hand leave the rest of the thoughts aside. You can eliminate lot of stress by just staying in the present day.
Retain it and the parts that have been excluded, leave that aside.
If we talk about the private collages than the lowest you can expect is around 88 and some collages take donations and even can give you admission on lower marks as well. Some colleges charge 2 to 3 million extra and give you admission but in general it is 88% for the admission.
For public sector it is actually too high to be honest. For Lahore I would say it is close to 94% at least.
Confidence is directly related to practice. If you are practicing and you are doing it right, then it is confidence. Stay away from self-doubt and have self-belief. Have confidence in your self 85 right answers out of 100 is fine, do not stress over it. Your target should be that you need to attempt as many questions as possible, let me tell you a hard and fast rule. In next month or so attempt at least 800-1000 MCQs and learn from your mistakes. If you do that you will get admission and this is the whole secret. Just do this one thing and then if you score in FSC is 90% or above than you will get admission.
No, NUMS test is taken from a common syllabus that comes from all the text books collectively. It's the national curriculum that form all the text books. I have seen them all and there is not much difference between those books. So, you better stick to your own text books.
It is usually remarkably low and around 75-80% you can get admissions in KPK and private sector.
Yes, we strongly suggest the past papers for preparations and we at TopGrade.Pk are feeding NUMS last four years past papers into the system.
Yes NUMS and National MDCAT 2020 syllabus is the same.
It mainly depends on your domicile, students from Federal have an opportunity to move to KPK so it all depends on your domicile.
There is a lot of inter college variation and it is not a set science and it determines based on many situations but a calculated guess is that it would be around 80 to 85% marks can get you admission.
Do not read any books in English, for English just TopGrade.Pk is more than enough. Does not matter if you are from Punjab, KPK or AJK you just need to see lectures, revision notes and MCQs from TopGrade and that should be enough. Try not to waste your time on any other source. You absolutely do not need to cram the lines you just attempt regular tests from TopGrade.Pk and learn from mistakes that's all you need to do.
Punjab has its merit usually at higher side. Lowest is usually between 85% but I know lots of people who get the admission processed by going out of the way such as donations and what not. I know people who had 70-75% marks and they somehow managed to secure the admission somewhere. Its all about navigating the target.
As far as we know National MDCAT is applicable because if MCAT or provinces were still to take the entrance exam than there was not point giving the concept of National MDCAT. So in my opinion they will remove it from the website soon. In your best interest, you should focus on the National MDCAT and prepare for that. Logically speaking I do not think that only Sindh province can take a separate entry test. Other wise P.M.D.C would not recognize the collages that had not gone through the process. And if they are not recognized than those doctors would not be able to do the practice. There are a lot of places where conflict of interest is present but my final advice is that that's fine if you would like to give test for MCAT but prepare yourself for National MDCAT at all costs.
We are going to handover the whole content to you guys and it would be up to you that if you would like to prepare for 8/12 or 16 hours a day. You can create as many tests as you like we have given you free limit. You can watch videos , lectures, listen to the revision notes, its not a big deal. This is the beauty of TopGrade.Pk that we tailor make the preparation accordingly.