Online Engineering Entry Tests Preparations, Modern Methodology of Studying
Entry Test Preparation for All Engineering Universities in Pakistan

If you plan on applying to an engineering university this year, you should consider getting enrolled in our online preparation courses. Here at TopGrade.pk, we prepare our students to become successful engineers by providing them with the best customized online entry test preparation courses available for each entrance exam.
Many students opt to become engineers after completing their college degrees. The reason for this could be engineering is a lucrative and beneficial discipline. In Pakistan, so many people are leaning towards this field because it is very vast, and you are at the liberty of choosing the area of your own liking. The most chosen engineering fields in Pakistan include mechanical engineering, computer engineering, aerospace engineering, chemical engineering, and electronic engineering. There are a number of universities that offer these degrees. However, you need to pass an entrance exam first to get into these institutes.
Let's discuss all the information you need about all the entrance exams held in Pakistan for engineering and how you can prepare for it in complete detail. Stick till the end to get some extra tips to boost your performance in these tests.
1. Why is good preparation essential?
Poor preparation can pose a barrier between you and your dreams. Having good preparation for the entrance test is the key to securing admission to the university of your choice. In the entrance exams, your knowledge-based skills, as well as your aptitude, are tested. Also, a person's intelligence, capacity, and tendencies are strategically measured and evaluated from the questions that are asked. So, you should take this exam seriously as your career and future depend on this.
If you are passionate about this field, you should appear fully prepared for the test. In other words, hard work is what gets you there. But you also need proper guidance and direction to ace this test. But don't worry because you are at the right place, as we are here to guide you through each step, from registering for the entrance exam to solving the questions that appear in the exam.
2. Engineering Entry Test Syllabus:
The tests taken by all the engineering institutes are designed from the same course books you read for two years in FSC or A levels. So, the students are already familiar with the syllabus. Not all the subjects, however, are included. Students are tested based on four majors, which are
Physics
Chemistry
Math
English
We prepare you for all these four subjects competently and efficiently, so you will be able to seek admission to the institute of your dreams. There are only specific chapters and topics that you should prepare for. The designated universities decide the course outline. We help you cover everything in complete detail and on time.
And among these chapters, some topics are high yield, i.e., they are more critical, and they are more likely to appear in the exam than the low yield topics. Once you figure out which topics will get more marks on the test, you should spend more time and energy on them.
3. Engineering universities and their respective entrance exams in Pakistan:
After completing your intermediate, you must be looking for admission to your favorite engineering university. And it won't be shocking if your choice includes the National University of Sciences & Technology (NUST), The Pakistan Institute of Engineering and Applied Sciences (PIEAS), University of engineering and technology (UET), or PAF for aeronautical engineering. These are some of the most renowned and esteemed institutes for engineering in Pakistan. But what most people don't know is that their options are not limited to these institutes only. Several universities and colleges offer engineering courses, but they are mostly unheard of, unlike some of these famous universities. This section will talk about these universities and the tests they conduct for admission in detail.
National University of Sciences & Technology (NUST)
University of Engineering and Technology (UET)
Pakistan Institute of Engineering and Applied Sciences (PIEAS)
Ghulam Ishaq Khan Institute of Engineering Sciences and Technology (GIKI)
Pakistan Airforce (PAF)
Punjab University College of Information Technology (PUCIT)
National Aptitude Test (NAT 1E)
3.1 NUST engineering entrance test:
NET, the NUST Entrance Test, is held by the National University of Sciences & Technology. It is ranked as one of the best universities in Pakistan, no wonder why everyone wants to study at the NUST. Each field has a different test, and students can take all these tests if they want. But they are allowed to take a specific test twice only.
3.1.1 How many times can you appear in the NET exam?
NUST entrance test is held in three series during different times of the year. In the past year, the first series was held on 14 November 2021. The remaining two series will take place in 2022. Series-II is likely to be held in Feb-March 2022. The series-III will be held between May-June 2022.
You are allowed to take two of these series of tests. We advise you to take both opportunities to improve your test-taking skills. Getting acquainted with the test format will significantly benefit your score.
3.1.2. Marks distribution for different fields in NUST:
The weightage of each test varies, but mostly matric marks, FSC marks, and entry test marks contribute to the total aggregate.
I. Engineering and computer sciences:
NUST entrance exam 75 %
FSC/ A Levels or equivalent part 1 15 %
Matric or O level 10 %
II. Social Sciences / Business studies:
NUST entrance exam 75 %
FSC/ A Levels or equivalent part 1 15 %
Matric or O level 10 %
III. Architecture and design:
NUST entrance exam 75 %
FSC/ A Levels or equivalent part 1 15 %
Matric or O level 10 %
IV. Natural Sciences (BS physics, BS chemistry, BS mathematics):
NUST entrance exam 75 %
FSC/ A Levels or equivalent or equivalent part 1 15 %
Matric or O level 10 %
3.1.3 Marks distribution for NUST engineering exam
For the engineering test, the test is a bit different. It is composed of five different sections, each carrying different marks:
Mathematics 40% (80 MCQ)
Physics 30% (60 MCQ)
Chemistry 15% (30 MCQ)
English 10% (20 MCQ)
Intelligence 5% (10 MCQ)
The total multiple-choice questions are 200. And the time you are given to solve this paper is three hours.
3.1.4 Is the test computer-based or paper-based?
There are three campuses of NUST that take the NET exam. These are Karachi, Islamabad, and Quetta campuses, and each employs a different medium for taking the test. For the Islamabad campus, the test is computer-based. For Karachi and Islamabad, it is paper-based.
The timing for Islamabad's computer-based test is:
In the Morning 9:00 to 12: 00
In the Evening 14: 00 to 17: 00
You can check further details of about NUST entry test preparation here.
4. University of Engineering and Technology (UET) ECAT
TopGrade.pk offers online preparation for ECAT. UET conducts engineering Colleges' admission tests (ECAT), but few other institutes conduct this test. UET also has affiliated institutes that accept this admission test. These are COMSATS Islamabad campus, University of engineering and technology Balochistan, and CECOS University of information technology and emerging science Peshawar.
4.1 Which Universities Require ECAT For Admission?
Some of the private, government, and semi-government universities has made ECAT a mandatory requirement for granting admission in engineering sectors:
Comsats university
Punjab university
BZU university
But university
University of engineering and technology
CECOS university
4.2 How can you register for ECAT?
You can register for this test sitting at home, just by filling a form online. Here's how you do it.
https://www.ecat.nl/information/ecat-registration-form/registration-form-2021/
You can fill this registration form at the link of the official UET website. After successful submission, you will receive an email from them. You can see the details about the fee you have to submit to the bank from the provided mail. The fee for the form is 1600 Rs., and it is non-refundable.
4.3 What documents are needed to register for the test?
You can apply for this test if you have completed your intermediate or are waiting for your part 2 of FSC or equivalents result to come out. The required documents are:
Your CNIC
Your Domicile
DMC (detailed marks sheet)
Photographs
For foreigners, a copy of students' or their parents' resident visas and an employment certificate (which must be issued by the Embassy of Pakistan) are required.
4.4 What is the format for the ECAT test?
The test is composed of multiple-choice questions only. Each MCQ carries four marks. BUT there is a negative marking. – 1 will be deducted from the total score if you get one question wrong. The subjects from which the exam is designed are English, Maths, Physics, and Chemistry of intermediate. Each section carries a different weightage, which means the number of questions varies from section to section.
The pattern is given below:
30 MCQs from mathematics
30 MCQs from physics
30 MCQs from chemistry/ computers
10 MCQs from English
As evident from the distribution of marks, physics, chemistry, and math are equally important, while English contributes the smallest percentage to the total. The total aggregate on which your admission is formed by adding marks from two categories, i.e., intermediate marks and entry test marks.
Intermediate marks: 70 %
Entry test marks: 30%
5. Entry Test for Pakistan Institute of Engineering and Applied Sciences (PIEAS)
PIEAS is considered one of the best engineering universities in Pakistan. It takes an entrance exam for admission in various engineering fields such as chemical engineering, mechanical engineering, electrical engineering, computer sciences and, metallurgy, and material engineering. The entrance test usually takes place in August, but you have to register almost two months before the test.
5.1 What is the format of the PIEAS entrance exam?
The test is comprised of a total of hundred multiple-choice questions. Each question has a score of 3. But like other engineering entrance test exams, PIEAS also has a negative marking policy. A score of – 1 is deducted if you answer a question wrong, but if you leave it un-attempted, you get a zero instead. The time allowed to attempt these questions is three hours. We offer full course for PIEAS entry test preparation online.
5.2 What is the pattern for the PIEAS entry test?
The pattern of this test is nearly similar to ECAT. The only difference is the distribution of marks. The subjects, however, are the same, i.e., Physics, Chemistry, Maths and, English. The number of questions from each part is:
The mathematic section consists of 30 MCQ
The physics section consists of 30 MCQ
The chemistry section consists of 20 MCQ
English section consists of 20 MCQ
5.3 What is the merit formula for PIEAS?
You can secure admission in PIEAS based on either your FSC or equivalent score or your SAT score.
For FSC students:
Matric score contributes to 15 %
FSC/ Esc part one score contributes to 25 %
PIEAS entrance test score contributes to 60 %
For SAT scores:
An SAT score of at least 2000 is required.
SAT II result of Chemistry, Physics and level II Math
5.4 What are the eligibility criteria for applying?
You need at least 60 % marks in both FSC /A level or its equivalent and matric/ O level or its equivalent to apply to PIEAS. The matriculation should be in sciences subjects, while FSC should be in Pre-engineering. If you have done FSC pre-medical, you can still apply after taking the extra math exam. If you are waiting for your part 2 results, you are still eligible to apply.
6. GIKI Engineering University Entrance Exam
The Ghulam Ishaq Khan Institute of Engineering Sciences and Technology (GIKI) is a private institute in Khyber Pakhtunkhwa, Pakistan. It has made its name among the top engineering universities of Pakistan due to the quality of education and competitive environment for learning. A very efficient faculty and teaching staff teach engineering courses there. Prepare for
6.1 What are the eligibility criteria for GIKI Entry Test?
To take the entrance exam for Ghulam Ishaq Khan Institute of Engineering Sciences and Technology, you need the following:
FSC pre-engineering students need a percentage equal to or greater than 60 % in the intermediate.
For A-level students, they should have an A to D grade in the four major subjects: math, physics, chemistry/computers, and English.
A Canadian or American high-school diploma or international diploma (with calculus as a subject) is a requirement for international students. You need at least 60 % marks in Physics, Mathematics, and Chemistry.
6.2 How are the marks distributed for making merit? H4
The merit formula is as follows:
Total marks obtained in GIKI entrance test 85 %
Part 1 HSSC/ plus SSC or equivalent 10 % plus 5 %
O level marks contribute 15 %
6.3 What is the procedure to register for the test?
You can register by visiting the official website of GIKI University, as the registration form is available here and there only. Fill it out with the required details and submit it. After that, you receive a bank challan that you need to submit a fee to the given bank. Your registration is complete after you upload the bank challan for confirmation on the website. You can take the test after that, and the remaining proceeds are done after you pass the test.
6.4 What documents do you need to register?
The application form
Two passport-sized pictures
Printed admit card, which you can find online
Scholarship form (optional)
Bank challan as proof of payment
The fee you need to submit for registration is 2300 Rs. and is totally non-refundable.
7. Pakistan Airforce (PAF) Aeronautical Engineering Entry Test
In PAF, Aeronautical engineering is a dream of all pre-engineering students. It is a fascinating field; you get to design, construct and test aircraft for the Pakistani army. Most people want to join this institute and this field because they are passionate patriots and want to serve their country in one way or another. Unlike some restricted areas in the army, people of both genders can apply.
7.1 What are the eligibility criteria for the PAF entrance test for aeronautical engineering?
The requirements are slightly different from other civil sectors and are a bit stricter.
Only unmarried people are allowed to apply.
There is also an age restriction. You need to be between the age of 16 to 22 years.
No international students are allowed. You must have Pakistani nationality. The people from Azad Kashmir or Gilgit Baltistan can also apply with their domiciles.
If you are an international student with dual nationality who wants to apply, then you must give up your second nationality.
The minimum height requirement is 4 feet and 10 inches (147 cm)
The weight should lie in the normal body mass index, as obese people with BMI greater than 30 cannot apply.
7.2 Which students are ineligible to apply?
There are specific criteria that should be met for applying. You are not permitted to apply if:
If the medical fitness board declares you mentally unfit.
If a candidate is refused admission by ISSB (inter-services selection board)
If a person is a convicted criminal in the court of law
If a person is involved in any illegal or offensive activity in the past
If a candidate is removed or debarred from PAF, or Pak Navy or Army
If a candidate is removed or debarred from the government services
7.3 What is the syllabus for the entry test?
The PAF entrance test is not entirely based on MCQ. There are academic, verbal, and non-verbal parts too. The multiple-choice questions are based on physics, math, English, and intelligence-based questions. Their time and marks distribution is as follows:
Intelligence-based questions are 100. You are given 40 minutes to answer them.
Questions from the Physics part are 50. You are given 25 minutes to solve them.
Questions from the Math part are 50. You are given 25 minutes to solve them
Questions from the English part are also 50. And you are given 25 minutes to solve them
8. PUCIT (Punjab University College of Information Technology) Admission Test
Some students prefer PUCIT over UET Lahore because it is an excellent institute, and many international projects are being taken there right now. Moreover, it has produced excellent graduates over the years, which depicts the quality of education there. The test is conducted for granting admission in Bachelors of Information technology, Bachelors of computer sciences, and some masters and Ph.D. programs. But there is only one engineering course offered in PUCIT currently, namely BS honors in Software engineering.
8.1 What is the format for the PUCIT entry test for engineering?
Here is good news for you, there is no negative marking in this test. The duration of the test is one hour. The questions in the test are based on your knowledge in English, Physics, analytical reasoning, quantitative reasoning, and general knowledge. We advise you to solve past papers that are available on the official website of Punjab University. This gives you some idea how the test is going to be like. You can also join our course in preparation for the engineering entrance exam for PUCIT.
8.2 What documents are needed for admission to PUCIT?
Copy of result of matric
Copy of result of FSC
A stamp paper worth 50 rupees attested by either the magistrate or civil judge of Grade 1.
If you are a Hafiz e Quran, attach a certificate showing the Hifz e Quran. You are awarded a total of twenty marks in total aggregate for that. But you also have to take a test for it.
Medical certificate
Four pictures with blue background
You also need to submit an admission form (original and signed)
8.3 What is the weightage/ merit formula for admission to PUCIT?
For undergraduate programs, which in this case is engineering, the final aggregate is the sum of entrance exam results and academic results.
Entrance test score forms 70 % of the total merit.
The academic score makes up to 30 % of the total merit
8.4 What do you need to remember about the PUCIT entry test 2022?
The BS programs offer admission in the fall only, so the test usually takes place in the month of August. But the schedule for 2022 is not confirmed yet. It will be updated on our website when it is confirmed. The venue for the test is Punjab university's exam centres, BISE Lahore hall, and other college campuses.
The test usually takes place in two shifts but only once a year. It is crucial that you don't miss this opportunity or else you will have to wait another year. You must bring original documents (CNIC, matric result, FSC result) on the day of the test; otherwise, you won't be entertained.
9. National Aptitude Test (NAT 1E) Preparation
Several universities accept the National Aptitude Test for pre-engineering for admission in the engineering department in NTS (national testing system) associated universities, such as FAST and Comsats. So many other institutes had also made it mandatory to pass NAT tests for admission in various fields, including engineering.
9.1 What subjects should you prepare to pass this test?
The subjects that are included in NAT pre-engineering exams are Physics, Maths, and Chemistry. But three other parameters are also tested, i.e., your quantitative skills, analytical skills, verbal skills.
9.2 What is the syllabus and score distribution for these?
The total number of multiple-choice questions is 90. The English section is also be called as verbal skills section. The total number of questions in this part is 20, which means it almost makes up 22 % of the test. These multiple-choice questions are based on these five parts:
Synonyms (3 MCQ)
Comprehension (5 MCQ)
Analogy (3 MCQ)
Antonym (4 MCQ)
Sentence Completion (5 MCQ)
The quantitative part of the exam, which contains 20 questions, is comprised of:
Geometry (3 MCQ)
Arithmetic (13 MCQ)
Algebra (4 MCQ)
The analytical part, which also contains 20 questions, is comprised of:
Statement based (8 MCQ)
Scenario-based (12 MCQ)
The "subjects" area (physics, chemistry, math) contains a total of 30 MCQ, and it is comprised of:
For the physics part (10 MCQ)
For the chemistry part (10 MCQ)
For the math part (10 MCQ)
To help students prepare for this test, TopGrade.pk has launched a course for it separately. You can join by paying a minimum fee and preparing in time for the test.
10 Why should you opt for Online preparation for these tests rather than taking physical classes in an academy?
The Pakistani ed tech platform offers various benefits over the traditional system of learning. We live in the era of technology; we believe in inculcating these newer aspects in our teaching system. Hence our entire platform is online, and we have been helping students get admission to their desired institutes for many years.
There are various advantages of an online learning system over classroom-based learning. In this section, we are going to discuss about them in detail.
You are not limited by geographical distances:
The superiority of the online system is in the fact that it is the most accessible form of getting an education. A person does not have to think of staying far away from their homes to complete their education. These are the things of the past. Now the whole world's amenities are just one click away, thanks to the internet. You are no longer deprived of your right to seek education due to these old reasons.
Many prominent institutes have started teaching online over the few years. The students also prefer this way over the other. The easy accessibility also means that you can learn at any place and at any time, according to your own pace.
Online learning might be more interactive:
Two studies back up this statement. A study was conducted in California between two groups of students, one group learned online and the other stuck to the traditional way. It was later proven that the former class showed more engagement with the teachers than the second because they were less intimidated about asking questions from their teachers.
It provides a comfortable environment for learning:
In an online system, you are free to learn from the comfort of any place. It could be your bedroom or your TV lounge sofa. The point is, you are not bound to sit at a single spot for extended periods of time under the supervision of your teachers. You are free to do whatever you want while studying simultaneously. This multitasking gives the online system a plus point.
It is way cheaper than joining physical classes:
Online courses, particularly those offered here at TopGrade.pk, save you a lot of money. Firstly, you don't have to give us a significant sum of money to join a course. Most of the time, the courses are very affordable for every class. The cherry on top is that you save money you spend traveling to and from your educational institute. In the case of a very distant area, you are also spared the trouble of living in a hostel.
Your schedule is designed according to your convenience:
The schedule for physical classes is very strict. You are bound to reach a particular spot in time and stay there for the rest of the day. But it is not the case in online classes. In the case of online classes, your schedule is set, keeping in mind your availability and ease. You can even study at night time. The 24/7 availability of lectures is quite frankly very irresistible.
11 Why is TopGrade.pk the best online academy in Pakistan?
TopGrade.pk has been serving students via their online platform for so many years. We believe in providing our students with the best. Our app has a vast following, and currently, hundreds of students are enrolled in our courses. We help the students who passed the intermediate get admissions to the university of their choice by best preparing them for the entry tests. A number of our past students are now very successful engineers. If you want to make your engineering dream come true, you should join our platform because we offer:
The most effective preparation courses:
It is evident from the success rate of our former students that our preparation courses are very effective. If you plan to join an institute from our list mentioned above, you need to pass the entrance exams for all of these tests. Luckily for you, we offer a preparation course for all of these. Our app has all the preparation material that you need. We also take a number of practice tests for your preparation.
A very competent teaching staff:
We have a great panel of expert teachers at the job. They hold very interactive discussion sessions to clear all the doubts you have. On our app, you can find all the lectures from A to Z about all topics. So, you have the freedom of preparing any time of the day as there is no restriction on the availability of content on the website.
Extensive revision notes:
For your revision, we provide you with fast revision notes. They come in handy before an exam, as students don't have time to revise the entire syllabus. We also help you determine which topics are high yield and which ones are low yield. The high yield questions appear in the tests more often than the low yield, so you should prioritize how you study for them.
Progress Tracking System:
Our teachers evaluate your daily progress by taking tests from the content they taught the previous day. This way, students don't procrastinate and prepare everything on time. We also advise you to do it yourself by making daily to-do-things and ticking off the things you did at the end of the day.
The most affordable courses online:
Most people in my country don't have the privilege of joining these expensive academies to prepare for entry tests. We started this initiative of providing quality education to everyone without any discrimination. We can happily say that our preparation courses are very easy to afford for everyone, as we believe in serving all humanity and not just to a particular class of people.
Interactive presentations for the students:
We keep our students engrossed by providing them with innovative lecture slides. Ppts are an excellent way of keeping a person's attention, and they make learning more fun and more accessible. While revising, you can take help from the provided slides as well.
Full-length papers for preparation:
We take tests from the entire syllabus before your final test. These are called full-length tests. We ensure you that if you take these tests seriously and prepare for them, you will have no difficulty in solving the real test as these are designed in the same format.
Video lectures for students:
Our teachers explain every topic from the syllabus in full detail. You can have access to all these lectures by paying a small amount of fee. You can even enjoy a free trial before actually buying the entire course, as our goal is to facilitate people where ever we can.
FAQs Regarding Engineering Entry Test Preparation 2022
There are lots of questions that students frequently ask, we have tried to answer as many as possible
If you are a pre-engineering student who aspires to join the engineering institutes of Pakistan, we strongly suggest that you start preparing for the engineering entrance exam. Without it, you won't be able to make your dream of becoming an engineer come true.
Engineering is a lucrative discipline and quite a popular choice for lots of students. There are various options available, the most common choices of Pakistani students are mechanical engineering, aeronautical engineering, chemical engineering, computer engineering, software engineering and electronic engineering.
You can avail the syllabus for ECAT from the official website of the university of engineering and technology (UET). The syllabus is designed from your intermediate books to test your grasp and retention ability of four major subjects.
There are a number of engineering institutes that take the engineering entrance exam. The most important one is ECAT, held by the UET. Other universities that take their own entrance exam are FAST, NUST, GIKI, PIAES, PAF, and PUCIT.
Yes, ECAT is held each year by the university of engineering and technology Lahore. But is acceptable for several universities other than the UET. It is held on various campuses of Virtual University.
The registration is online, you can register by going to the following website https://www.ecat.nl/information/ecat-registration-form/registration-form-2021/ They will ask you to fill in the details and submit a fee of Rs. 1600. Detailed instructions are available at the official website of UET.
The basic documents required for registration of the engineering entrance exam are your Domicile, past result cards, your CNIC, and photographs. For foreign students, provide proof of your dual nationality by attaching your parent's residence visas or their employment certificates.
The total aggregate is the sum of the entrance test scores, F.Sc marks, and matric marks. The ECAT score constitutes a total of 30 %, while intermediate marks contribute the highest i.e., 45 %. The matric makes up the rest of the merit by adding 25 % of your matriculation marks.
Not necessarily, but all the BS engineering programs require an engineering entrance exam. Some universities also accept the National Aptitude Test (NAT) instead of the engineering entrance test.
It depends on the type of engineering. For example, there is a very high scope in Pakistan for software engineers, while for some engineering fields, the job market is saturated, hence not so much scope.
With the right dedication and motivation, no, it is not difficult to pass the engineering entrance exams for various engineering universities in Pakistan. You just have to stay focused and give your one hundred percent, the rest is for the fate to decide.
With ever-increasing merit, it is becoming harder for the students to secure a place at the engineering university of that dream. But compared to the medical field, the competition is less.
A total of 3,000 seats are available for engineering students all across Punjab. But nearly 50,000 students apply each year and compete against each other, which makes it difficult for students to get admission to engineering universities.
Usually, 1 to 2 months are enough for most students to prepare and take this test, which is why most engineering tests are held 1 to 2 months after students are done with their intermediate exam. UET exam however is held earlier than the other entrance tests.
There are no such criteria for the students to apply for the engineering entry test, anyone can apply after intermediate. The real restrictions are for getting admission to the universities. Eligibility criteria vary from institute to institute.
If you are passionate about becoming an engineer and won't regret wasting a year on your dream, then you should repeat it. But if your heart is not into it and you keep procrastinating, then you shouldn't.
To stay on the safe side, you should reach your destination an hour before the exam begins, to get acquainted with the exam center, especially if your place of residence is far away from the exam test.
The date for 2023 has not yet been announced by the officials. Last year, the exams got delayed due to Covid-19. We don't know if it will be the case in 2023 too.
Most students choose to join academies for ECAT preparation. If you are confident that you will prepare for the test by yourself and has the right resources and guidance, then you shouldn't. If not, then you should join our online preparation classes for ECAT preparation.
All the questions in the ECAT are multiple-choicequestions.
The number of questions varies from test to test and university to university. For ECAT, the total questions are 100.
In all engineering exams, the questions are from four subjects, physics, chemistry, mmaths and English.
In ECAT, the total number of MCQs from physics is 30.
In ECAT, the total number of MCQs from math is 30.
In ECAT, the total number of MCQs from chemistry is 30
In ECAT, the total number of MCQs from English is 30.
Agile & Functional Learning Tools Offered by TopGrade.pk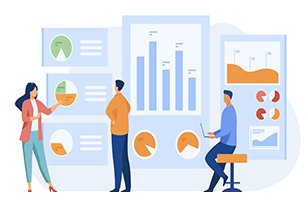 PERSONALIZED STUDY PLAN
With TopGrade.pk, you as a student can have your own personalized study plan according to your own situation instead of relying on one criteria for all. You can decide for yourself how you would like to plan your study on your individual strengths and weaknesses.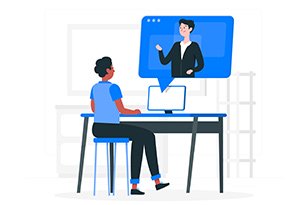 VIDEO LECTURES
Video lectures by fully qualified and experienced professors on all topics of all subjects. Everything explained with the help of innovative teaching methodology. Video Lecture, HD quality for desktops, tablets and mobile devices.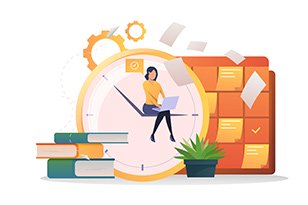 FAST REVISION NOTES
Notes in the form of slide-shows of all sections of all subjects enabling fast revision of highest yield facts. Information is limited to essentials only with self-evident content. Entire content of all slide-shows in standard format available on desktop, tablets and mobile devices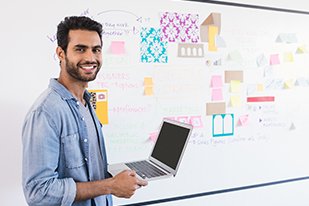 PAST PAPERS
We have data for actual past papers of the previous MDCAT, ECAT and other entry tests. This will help you to get the feel of the exam but you can have a go at them and see your scores. It has been observed that a few questions are repeated in the next tests.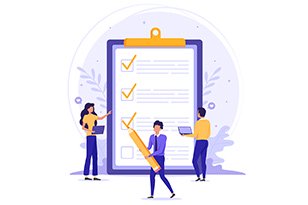 FULL LENGTH PRACTICE EXAMS
Practice tests that closely resemble format of real exam. Questions are written according to latest exam trends. Each test comes with detailed analysis and an approximate score in final exam so students can get an idea of their expected performance.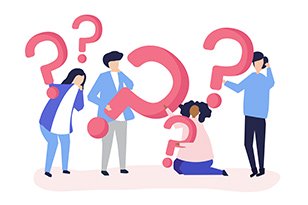 QUESTION BANK
Practice with all types of pattern and past questions from each topic of every subject along with well written explanations. Interactive and intelligent software predicts score of learner in final exam and suggests necessary actions to be taken for improving the performance.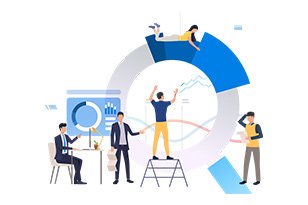 INTELLIGENT ANALYTICS
While using TopGrade.pk you get your detailed reports on all content you have used and whats remaining. These analytics also show you the reports of all the practice tests where you can see exactly in which chapters of which subjects you need to focus more.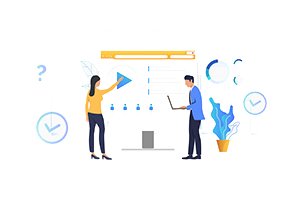 SKILL ENHANCEMENT VIDEOS
TopGrade.pk is not just about studying for exams, we also offer personal skills development videos. These videos can help you enhance your personal characteristics like book reading, time management, stress management, general instruction for exams etc.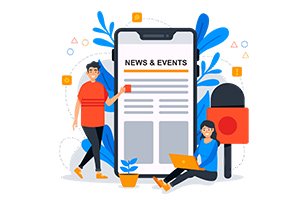 NEWS AND EVENTS
TopGrade.pk tries its best to keep you updated with all the related news and happenings in the education sector that can be of helpful to you as a student. You can see all of this information in your student account at any time.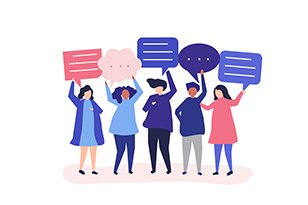 DISCUSSION FORUM
Practice tests that closely resemble format of real exam. Questions are written according to latest exam trends. Each test comes with detailed analysis and an approximate score in final exam so students can get an idea of their expected performance.